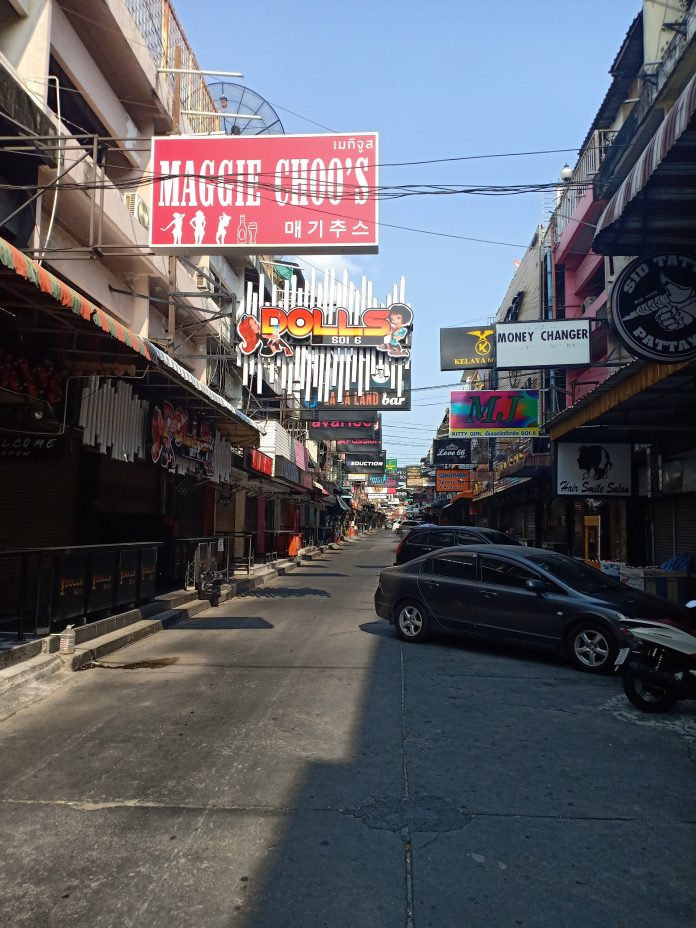 Bangkok-
For several days in a row now top officials from the CCSA, the Center for Covid-19 Situation Administration in Bangkok, have been speaking about potential future phases of unlocking and re-opening businesses that are currently force closed to help prevent any possible spread of the virus.
One of the most common questions from the media and at press conferences has been "What about entertainment?" In some areas, especially Phuket and Pattaya, and parts of Bangkok, the world famous nightlife scene draws millions of visitors yearly, both domestic and foreign-and also is a significant part of local and regional economies. The industry also employs hundreds of thousands, many in "informal" occupations.
Dr. Taweesin Visanuyothin, the spokesman of the CCSA, addressed the questions of bars and pubs and entertainment this week and stated that the goal, despite some rumors to the contrary, was to allow all businesses to eventually re-open with proper safety and hygiene precautions. He also has stated several times, along with other CCSA officials, that top representatives from the entertainment industry along with government officials had been involved in numerous meetings to get feedback on what would work-and what would not. The government has also observed other countries that have opened entertainment style venues to see what has been successful-such as Shanghai and Vietnam-and what had some stumbling blocks, such as South Korea, which has since largely brought a club related outbreak back under control.
Earlier this week, a doctor speaking at a seminar, Dr. Pramuan Ungchusak, a former expert in Preventive Medicine in Epidemiology and part of the Department of Disease Control, who has been one of dozens of advisors to the Public Health Ministry, caused heated debate on Thai social media when he suggested that bars, pubs, karaokes, clubs and lounges should all change into something else and not try to re-open and remain closed until a vaccine could be found. It is important to note that this was his only his opinion and did not necessarily represent that of the CCSA, other officials noted later in the week.
Additionally, there is growing concern among Thai Law Enforcement that if entertainment venues are force closed for longer periods of time that "underground" and "unregulated" clubs and bars would be set up which could be potentially more dangerous to spreading Covid-19 than a business following set hygiene rules.
Currently, according to Dr. Taweesin as well as Public Health Minister Anutin Charnvirakul, any re-opening of businesses would be based on the situation with Covid-19 in the country. Today, Thailand announced one new confirmed case of the virus in the entire Kingdom, an imported case from Bahrain. Pattaya City has reached 36 days without a single case of the virus confirmed.
The next scheduled phase is set for around June 1. Dr. Taweesin stated that the CCSA will evaluate the situation at the end of this week and early next before determining what venues would be allowed to re-open and what rules would be loosened. Currently, he said, bars and nightlife were scheduled for Phase Four, which would fall around June 15th. However, if numbers of Covid-19 stay where they are and the proper hygiene measures are in place, some items could be moved to an earlier phase and open earlier than scheduled, including nightlife.
The CCSA has also said that they understand the high risk venues, such as nightclubs, will be very difficult to properly socially distance and so will be focused more on tracking and tracing and proper screening and hygiene measures taken by staff, similar to that in nightlife opened already in other countries. Mask wearing would certainly be required unless directly taking a sip from a drink and the contact tracing app would also be required for business owners to use, Dr. Taweesin added.
Final announcements on Phase Three venues opening, if the government decides to press forward, should come by the end of next week, the CCSA noted.