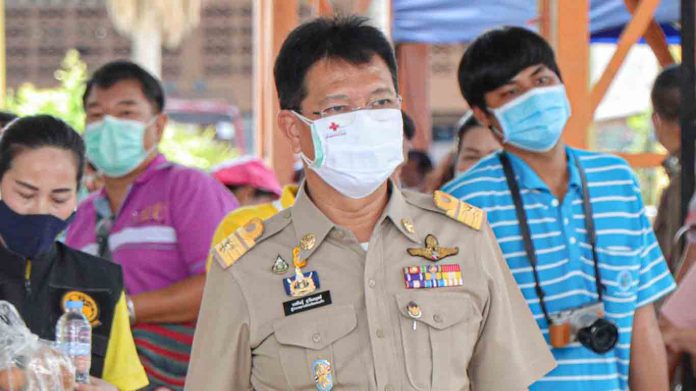 Sa Kaeo-
Following an announcement yesterday from a National Thailand level that a ban on the sales of alcohol from a National level appeared to be reversed effective tomorrow, May 3, after an order in the Royal Gazette, which was later confirmed by the National Security Council, some Provincial Governors, who have the authority to strengthen orders have taken the matter into their own hands.
Associated press to The Pattaya News have confirmed this morning that the Sa Kaeo Governor, Woraphan Suwanun, has released an order confirming that at least in his province alcohol sales will continue to be banned for the month of May, causing many excited drinkers in Sa Kaeo who had heard the national information to be disappointed. He also, in alignment to national measures, reiterated that people should not travel out of the province except for essential reasons along highlighting other previously announced restrictions and closures.
We had previously warned that although the National ban meant the lifting of sales of alcohol across the nation, it did not restrict Governor's from enforcing the ban in their own provinces. You can read more on that below:
Thai Government appears to reverse position on National alcohol sales ban according to order in Royal Gazette
The Chonburi Governor, as of press time, has yet to release any orders around either lessening of restrictions in the province or around the sales of alcohol. An order is expected possibly as early as this afternoon.
Photo credit: 77kaoded