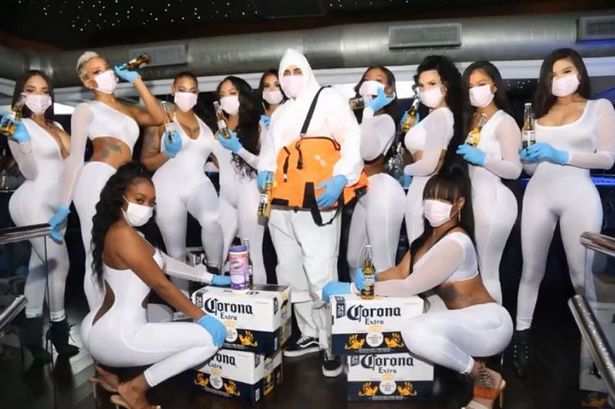 America-
Adult Entertainment and Nightlife venues in the United States are discussing possible ways to open their doors and welcome customers, leading some local business owners in Thailand to look at if the restrictions being discussed are feasible in areas like Bangkok, Phuket and Pattaya.
Several American news sources, like TMZ, Pop Culture and others have spoken to owners of entertainment venues like strip clubs and nightclubs in the states to discuss how they could possibly open and still ensure "physical distancing."
What most have said is that they have spoken to local politicians and government officials to help brainstorm to find ways to keep their staff employed and their business open. Although the measures may not be popular, if properly executed could fulfill many requirements being set by governments and medical experts to ensure physical/social distancing.
So, what would change in other countries and could it work in Thailand?
These are some of the rules and restrictions being seriously considered by adult and nightlife business owners in the United States:
-Everyone, including dancers at strip clubs, must wear masks at all times. (It is unclear how this would work when doing a shot or drink)
  -Banning of lap dances in the states or any touching/approaching a dancer.
  -Removal of dance floors and placing tables instead with no seating (This is already common in Asian countries). Restrict table distances to ensure physical distancing standards and have security ensure people do not approach other tables or groups.
  -Limiting capacity levels to 30 to 50 percent of normal. Control the crowd.
  -All staff, including dancers at adult venues, must wear gloves.
  -All surfaces, such as poles, must be sanitized and cleaned with powerful disinfectant after every performance.
  -No "standing" at the bar, orders must come directly from service staff with face masks, gloves and proper hygiene standards. People would also not be allowed to sit directly at the stage to ensure physical distancing.
  -Temperature checks at every venue before entering
  -Limiting number of groups at each table to a small number
–All VIP, Champagne rooms or "private party rooms" would close
-Bouncers would ensure social distancing in the lines to enter the club or venue and a bouncer would be assigned to ensure social distancing is taking place in the club.
These rules would, in theory, allow a nightlife business to open. However, concern has arisen that once someone has had a few drinks that social distancing measures and guard would be relaxed.  Would these measures work in Thailand? It is worth noting that South Korea, Cambodia, large parts of China like Shanghai and other countries have started to re-open their nightclubs and bars and-so far-have not recorded major issues or problems, despite mostly keeping business as usual.
Finally, as discussed in the articles considering these options in other countries, would these rules and restrictions "drain" all the fun out of going to a club, bar or adult venue and would anyone want to attend under these rules?
What is your opinion?
Source: https://www.tmz.com/2020/04/26/strip-clubs-big-changes-post-pandemic-gloves-masks-no-lap-dances/
Photo: Daily Star