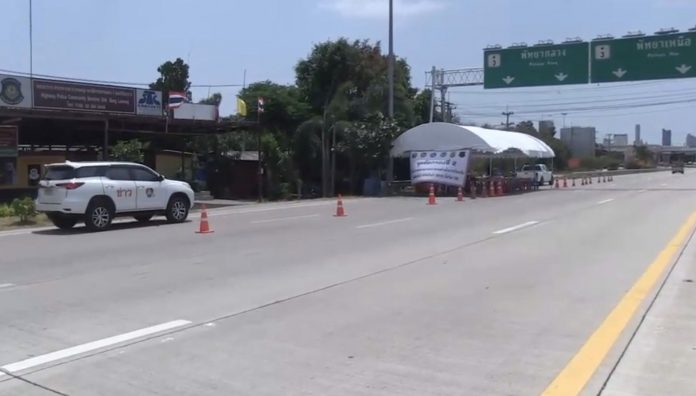 Thailand-
One of the most asked questions we get here at The Pattaya News is regarding exact locations, condos, people, places, timelines etc. in terms of a confirmed Covid-19 patient.
Recently, the Chonburi Disease Control Committee discussed on their social media pages as to the exact reasons why they don't give specific detailed information and why they have asked the news media to not give specific exact details about patient's residences and personal details.
Behind the scenes, extensive contact tracing, quarantining and identification of those who interacted with confirmed Covid-19 patients is taking place. Condos, Hotels and places where confirmed patients are being found are being informed of positive cases as well as having complete disinfecting and cleanings. Workplaces where confirmed patients work are also being informed, quarantined and cleaned. Individuals who are deemed high risk contacts of confirmed cases are also being quarantined and tested. (Primarily at the Grand Bella Hotel in Pattaya.) Government officials are treating this process VERY seriously but also respecting the privacy of patients.
Many condos and places of business have posted these notices of confirmed Covid-19 patients and some people have sent them to us. This is in the interest of informing their own residents or staff and being transparent, however, the reason they are not shared overall, by neither the Covid-19 situation response centers or the news media is to avoid ostracizing and "shaming" people who caught the disease as well as potential witch-hunts. Thailand does have strict libel and slander laws, however, in the case of the virus this is not the primary reason for not naming places and people but rather to prevent treating victims like criminals.
In some cases, such as a 19 year old girl that returned to Surin who had an extensive travel history or a woman who visited the land office, authorities will release the timeline in public because the potential number of people exposed may have been large.
The Pattaya News is keeping track of locations and confirmed information being sent to us as well as the daily reports from the Chonburi Disease Control Center and can verify that the information currently matches and is fully transparent.
It is important to remember that someone who catches the virus is a patient and a victim and should not be the subject of witch-hunts or shaming, thus our general policy of giving basic details of a patient but not specifics. If there is a general public health issue, as another example a patient that visited a branch of the Bangkok Bank near Walking Street about two weeks ago, those will always be posted to the public. However, it is important that the general public trusts in the contact tracing, timeline development and work being done behind the scenes-and there is a lot of it-vs. trying to hunt down patient information and disrupt their personal lives themselves.