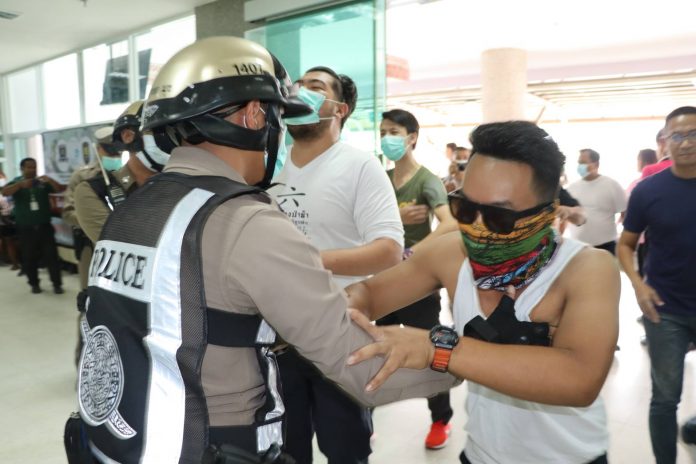 Bang Lamung –
The Bang Lamung Hospital today conducted a training with Pattaya police, staff and trained actors to prepare for what happened if an emergency chaotic situation occurred.
The training was led by the Bang Lamung Hospital director Doctor Narongsak Eakwattanakun and the Bang Lamung Police Deputy Chief Lieutenant Colonel Nopparat Ratatanapongkiet.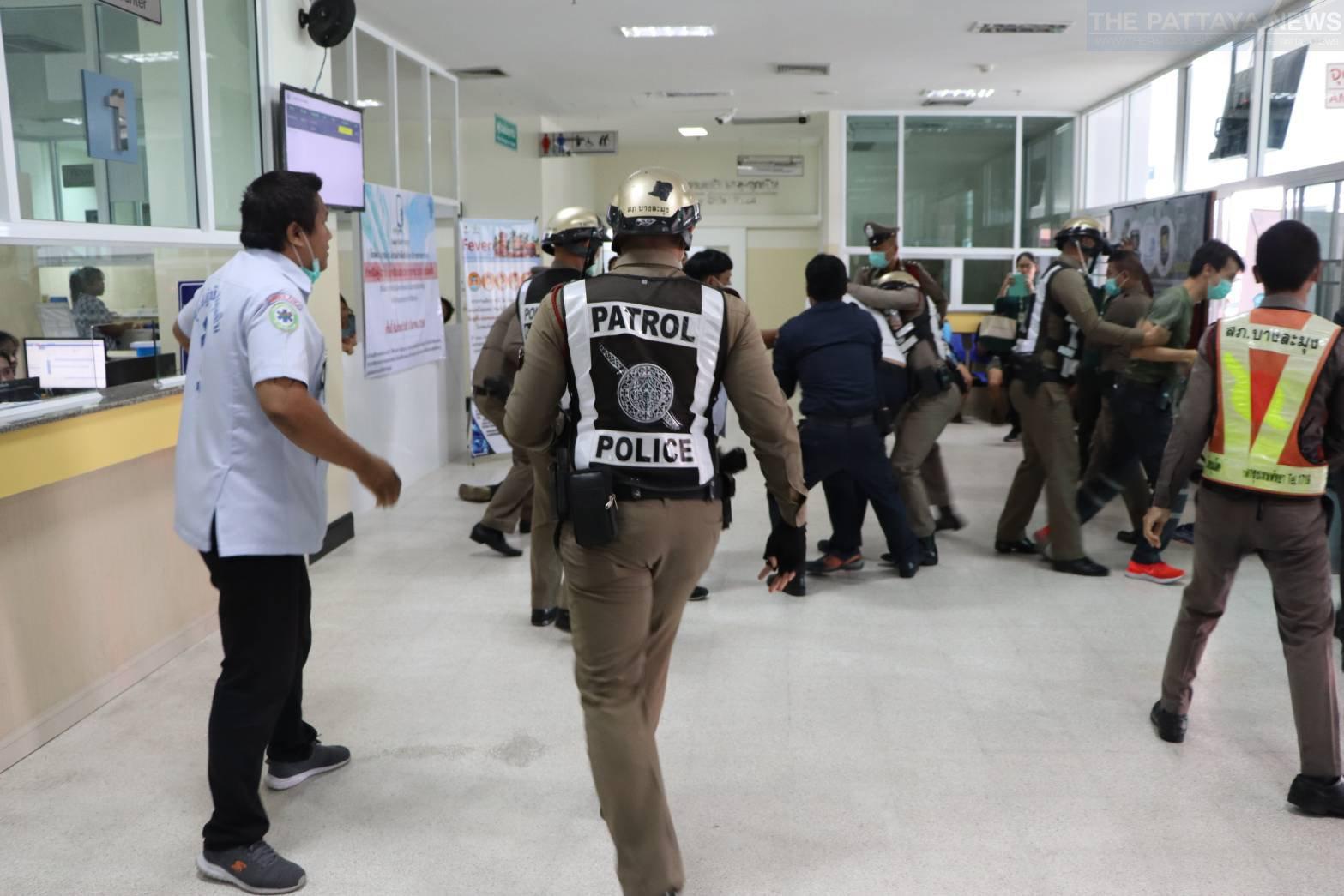 The specific practice scenario assumed that two separate parties were fighting at a public park where one individial sustained injuries from a bullet wound and another had sustained injuries from a slash wound. The two injured individuals had been brought to the hospital and friends and relatives associated to both different sides arrived at the hospital angry and upset.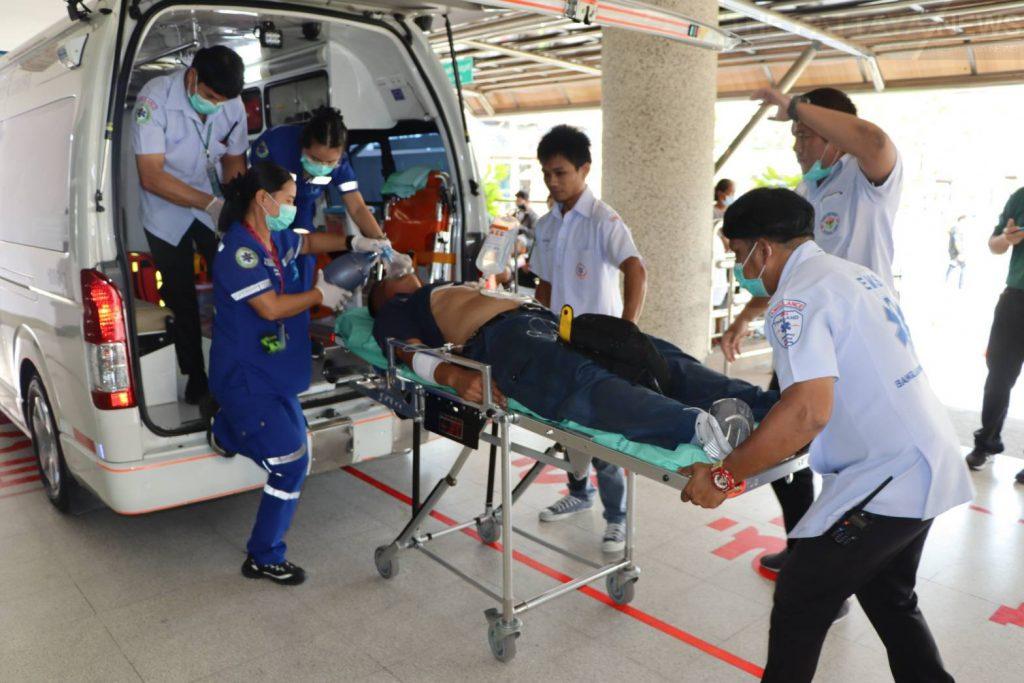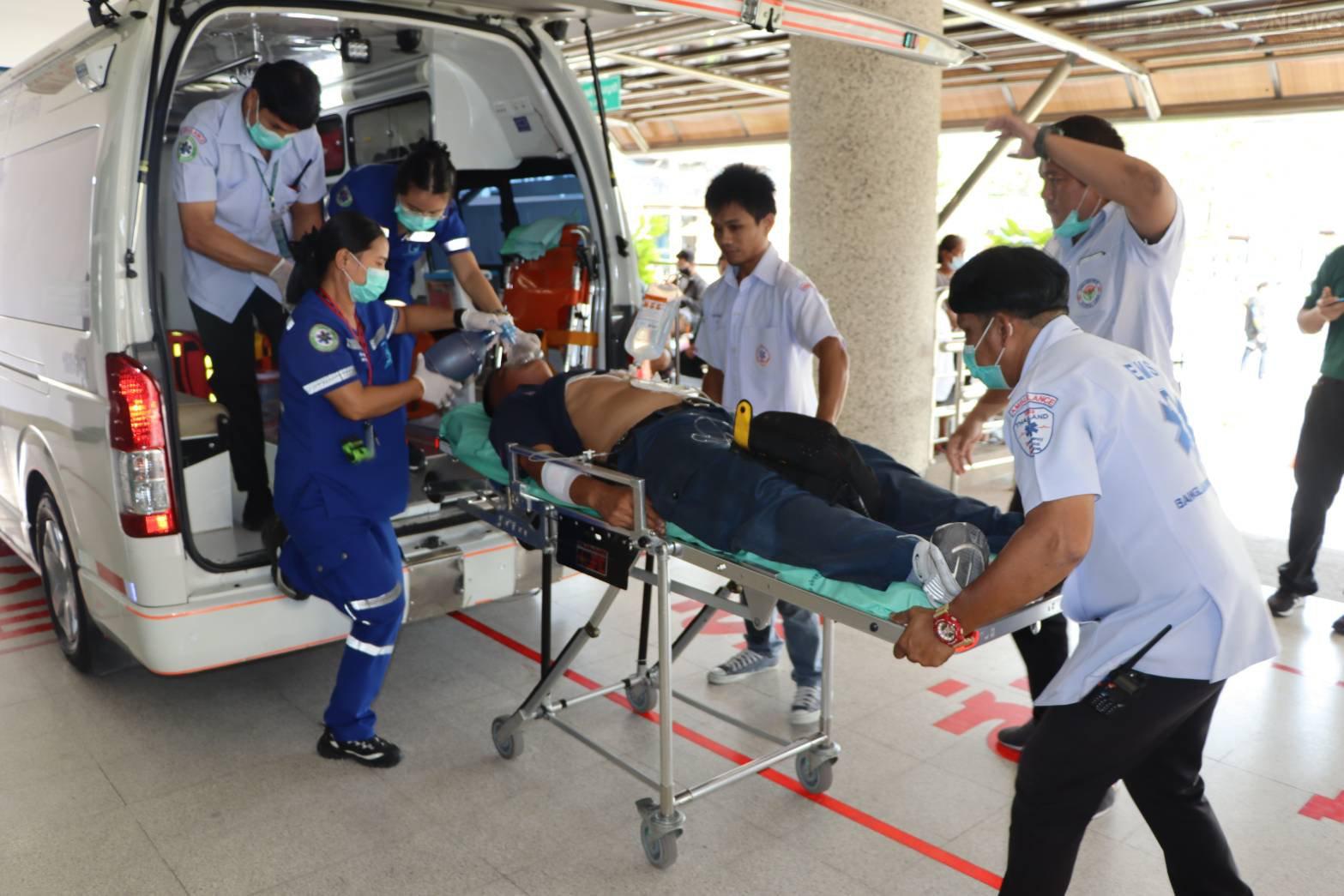 After both were taken to the hospital for surgery and medical care they were followed by their friends and relatives who began fighting in front of the Emergency Room.
The practice was aimed to prepare for any chaos that might happen at hospital. The hospital noted the training was not specifically due to the Wuhan Chinese Coronavirus but was a general and previously scheduled training.
Pattaya Officers managed to subdue and restrain the suspects in the practice incident within only a few minutes after being called. Officers involved in the incident were not aware of the specific details of the incident ahead of time, other then that they would be responding to a training incident at some point in the day.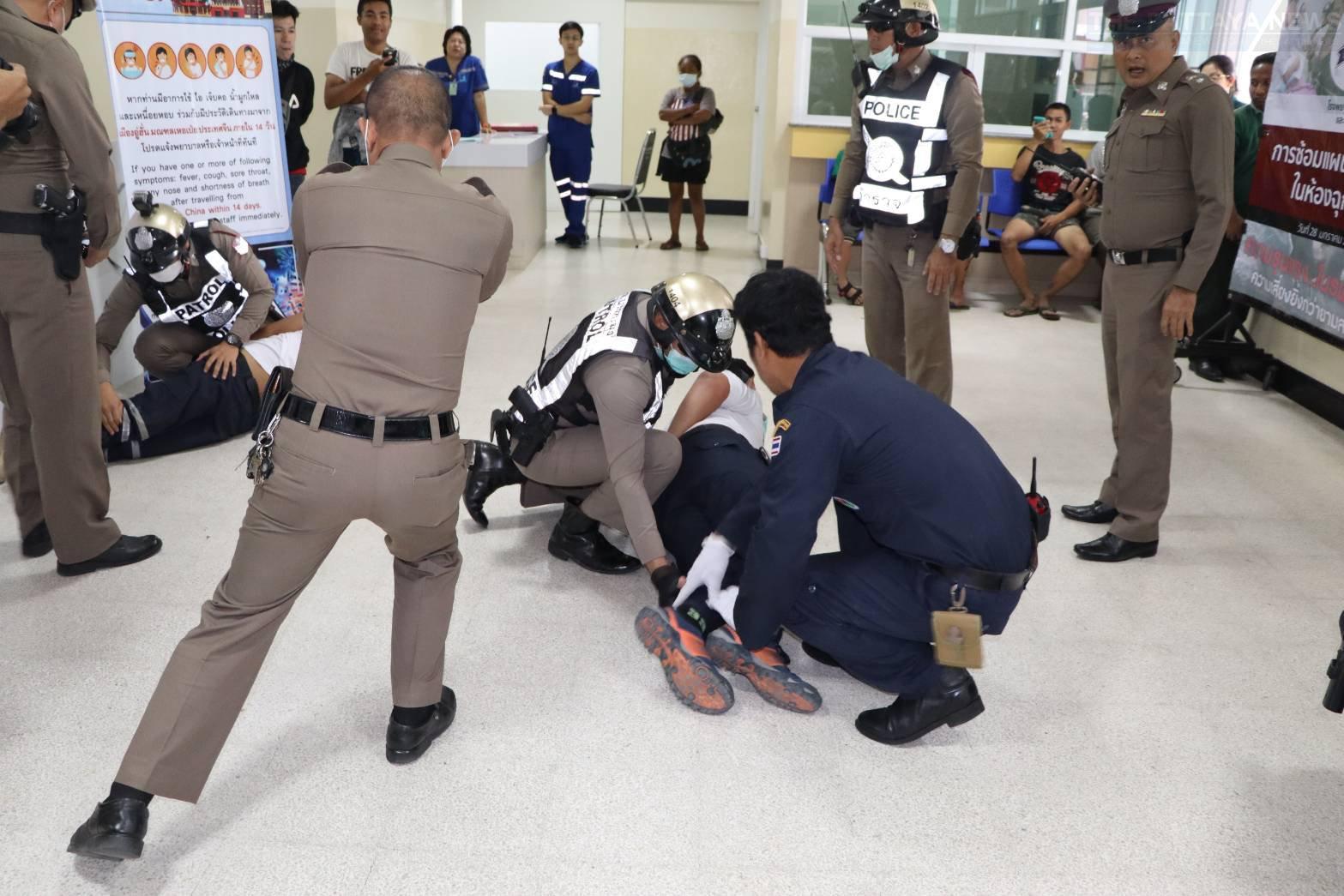 This follows a gold shop robbery training about one week prior in which training officers were able to capture and arrest a suspect in fifteen minutes.
https://thepattayanews.com/2020/01/21/pattaya-police-hold-gold-robbery-drill-take-only-fifteen-minutes-to-catch-suspect-video/