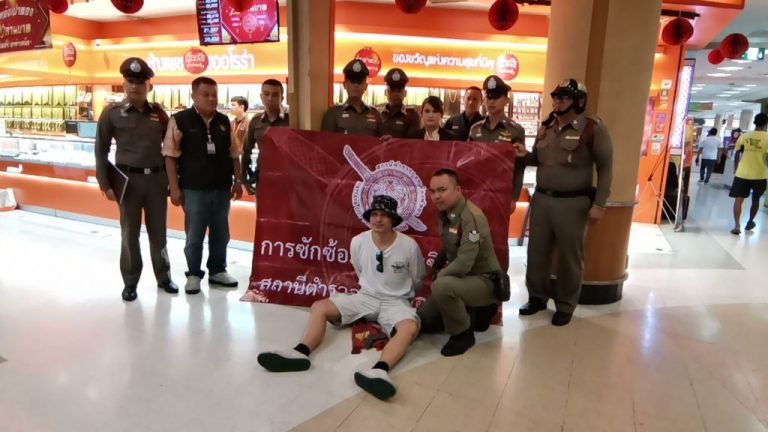 Pattaya –
Pattaya Police today took only 15 minutes to catch a robber for a gold shop robbery drill. The video is at the end of this article.
A team of the Pattaya City Police led by Lieutenant Colonel Nitat Waenpradab conducted a robbery drill at the 'Aurora' gold shop in the Bic C department store in South Pattaya.
The drill follows a well reported incident in which an armed robber killed three people in a gold shop robbery in Lop Buri earlier this month. The suspect in that robbery is still on the run, although National Police say they are closing in and have received many more tips.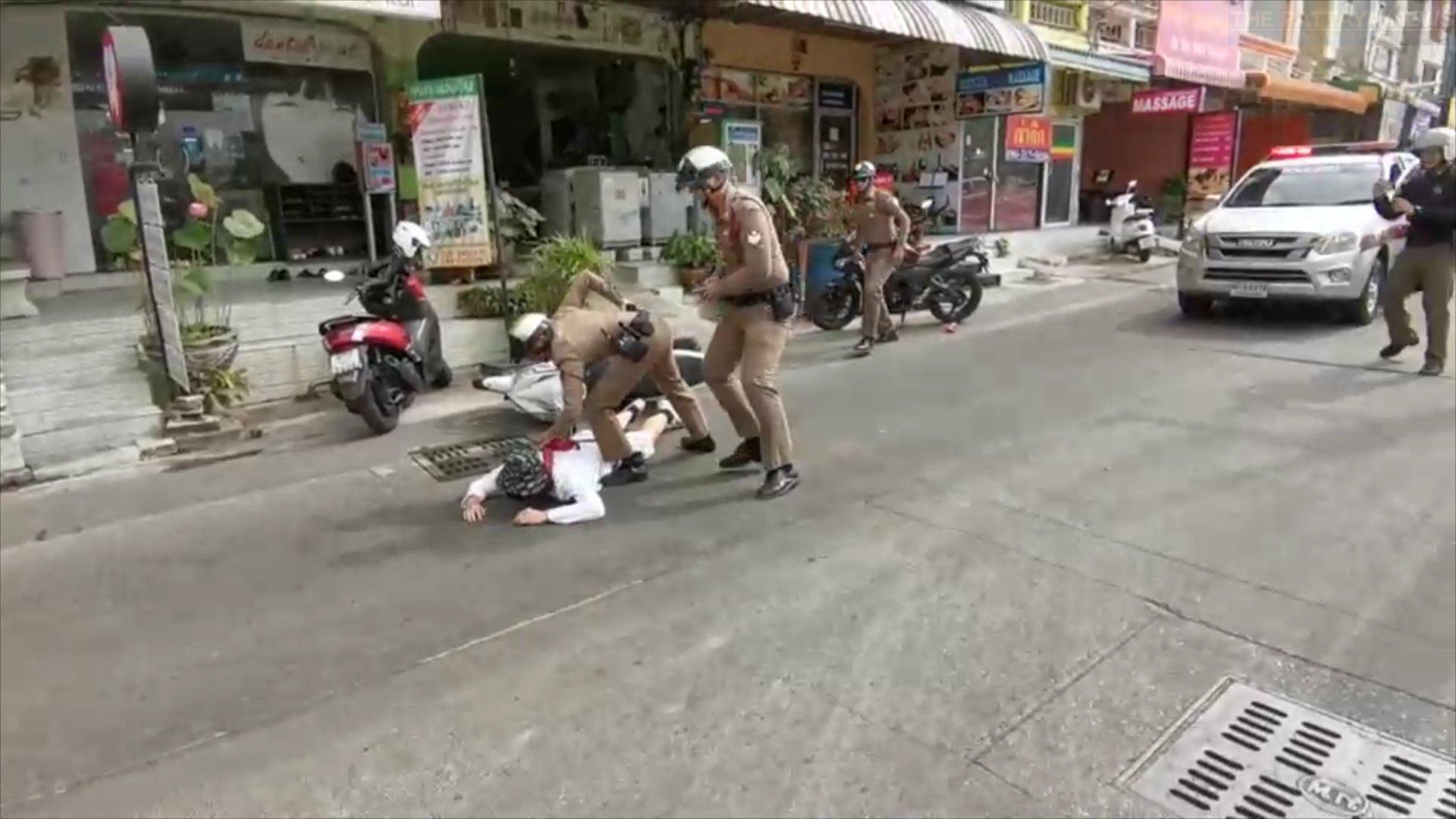 In the drill today, the robber, played by a police volunteer, used a fake weapon to rob the shop of gold and flee the scene. The actor was told to make his own route and attempt to escape pursuing police. Police participating in the drill were not given information on the robbery or the suspect in advance.
Police took only 15 minutes to arrest the robber three kilometers from the gold shop in a team effort, using radio, the Pattaya CCTV center and eye witnesses who were not told about the drill in advance.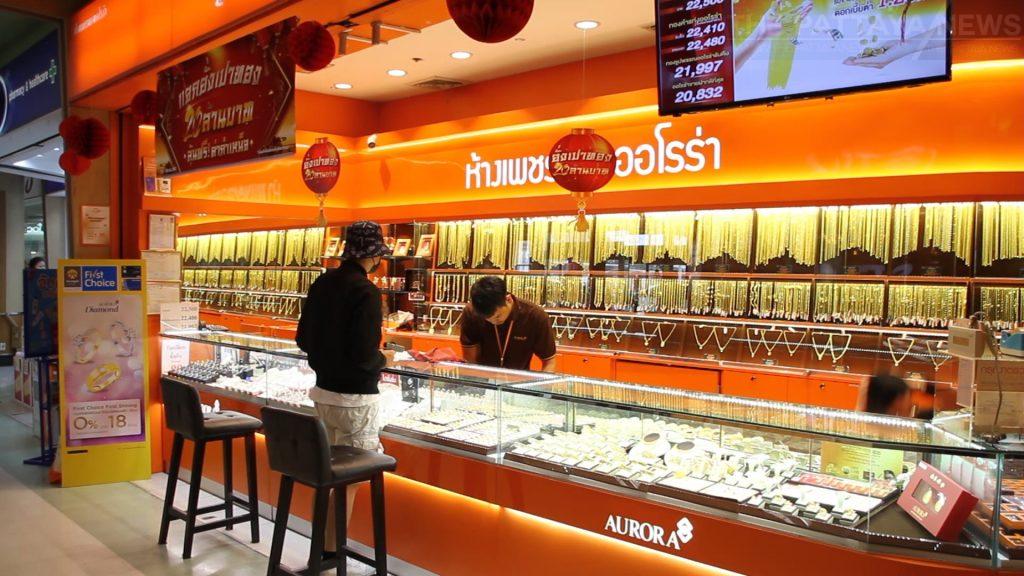 Lit Col Nitat told The Pattaya News, "People can also report to police via the 'Police I Lert You' application which will be quicker in terms of police response time. Today's quick response time to catch the criminal is good but we will continue drilling and training to ensure tourists and residents are safe at all times."