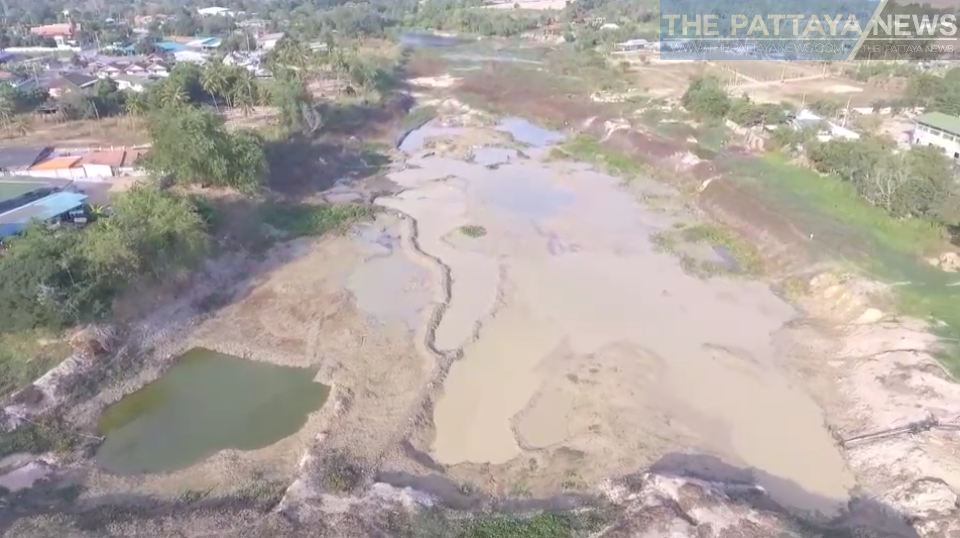 Chonburi –
The Chonburi Governor told the associated Pattaya Press today that Chonburi has enough water supplies to last until at least the end of June, including for the Songkran Festival which is important for tourism for the area.
Bang Lamung residents have complained to the media, including The Pattaya News, on a developing water crisis as the Sak Nok Heng reservoir water level hit critically low levels this week. Additionally, videos of the Mapprachan Lake at severely low levels have gone viral on Pattaya social media groups and forums.
Read more about the previous story HERE.
https://thepattayanews.com/2020/01/02/banglamung-reservoir-at-critically-low-level-as-drought-sets-in/
However, the Chonburi Governor Pakkhathorn Teanchai has ordered local administration organisations to make sure that residents were provided enough water.
The Governor told the Associated Press they are able to manage the water so there is enough for the people in Chonburi at least until the end of June which will be the beginning of rainy season.
"Please save water. Although we have enough to last us, everyone doing their part makes it better for all of us in the long term.", the Governor added.