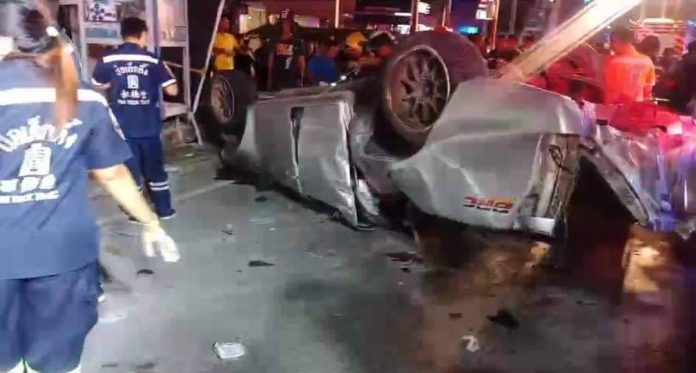 Samut Prakan-
Police have stated that the driver in a horrific accident that killed over a dozen other young Thai students was not drunk per Thai law during the accident.
First, read more about the accident here: https://thepattayanews.com/2019/09/29/13-killed-worst-accident-in-ten-years-in-samut-prakan-in-horrific-truck-accident/
The driver, who survived and is recovering in a local hospital, was not under the influence of alcohol to a level of impairment according to Police in Samut Prakan. They said the driver tested at a blood alcohol content of roughly 0.03. the legal limit in Thailand is 0.05.
They stated a full investigation is undergoing and will include interviewing the driver, who although recovering is still unable to answer questions about the horrific accident.
The local officials stated justice will take place for the lives lost but a full and proper investigation needs to happen first. CCTV footage of the accident was released, which The Pattaya News has chosen not to share, showing the truck with the eighteen students attempting to overtake another vehicle at high speed when it lost control, flipping several times and hitting a power pole.
Source: Daily News Thai