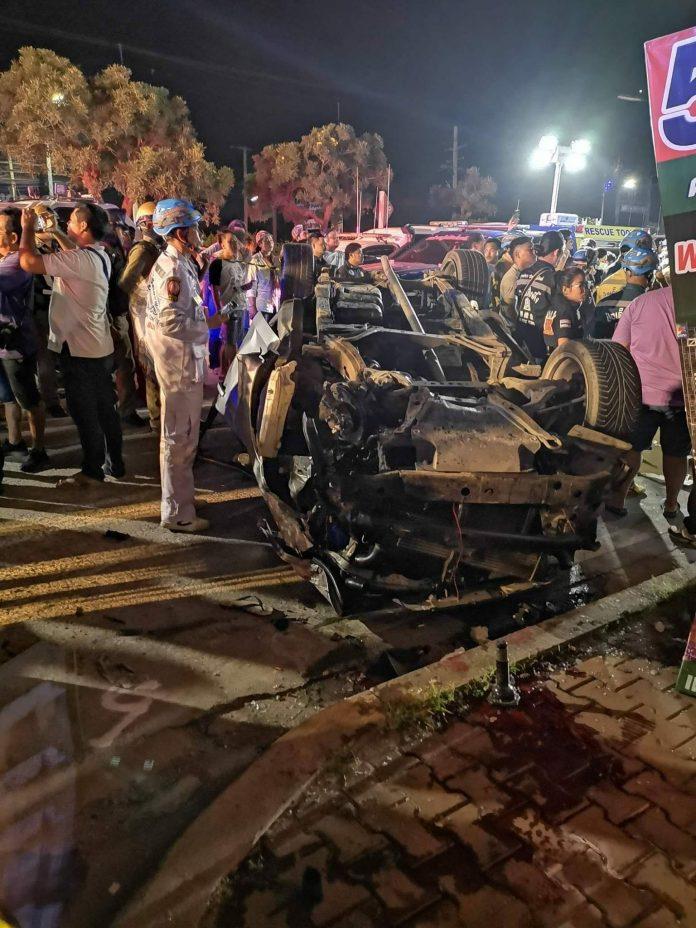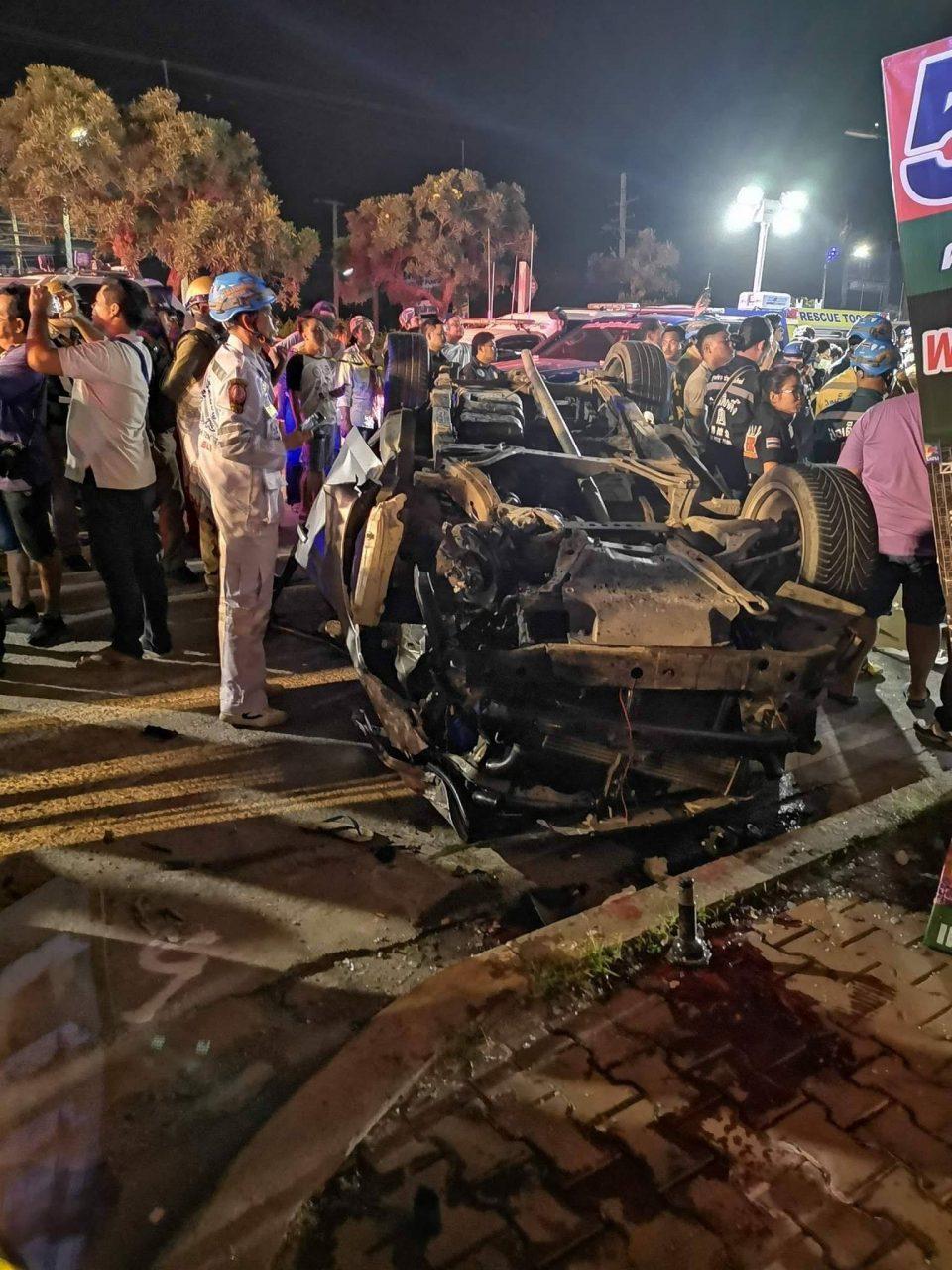 Samut Prakan
13 students of Sisaket Technical College were killed and multiple others injured when a pickup truck full of students returning from a dinner in Samut Prakan crashed into an electric pole and then overturned on King Kaew road near the King Kaew Temple at 1230 AM this morning.
Update: The death toll is now at 17 as of noon Thai time today. Four more students succumbed to their injuries in a local hospital. There was one survivor, the driver, who is expected to recover from his injuries.
Police and rescue workers at the scene say it is the worst accident in a decade in the area. The crash also injured bystanders and was in a crowded area. Samut Prakan is located just south of Bangkok and North of Pattaya.
The victims and the injured were taken to a nearby hospital.
The victims were not named at this time pending notifications to family members.
Police are still investigating the exact cause of the accident.