Pattaya – The reenactment of a nightclub shootout has been conducted in Pattaya this morning.
More than 200 police officers in Pattaya led by Maj Gen Nanthachart Supphamongkon were involved in the reenactment. The shooting, which happened at 6 AM at a local nightclub catering primarily for Thai nationals was allegedly triggered by a longstanding personal dispute between the shooter and one of the victims.
The man who passed away, known by his nickname Tee, has over 13,000 followers on Facebook and was an extremely well-known person in Pattaya, having been well known in the motorbike industry. Dozens of his friends and supporters showed up at the re-enactment in support and to show outrage at the suspect, known by his nickname "Arm".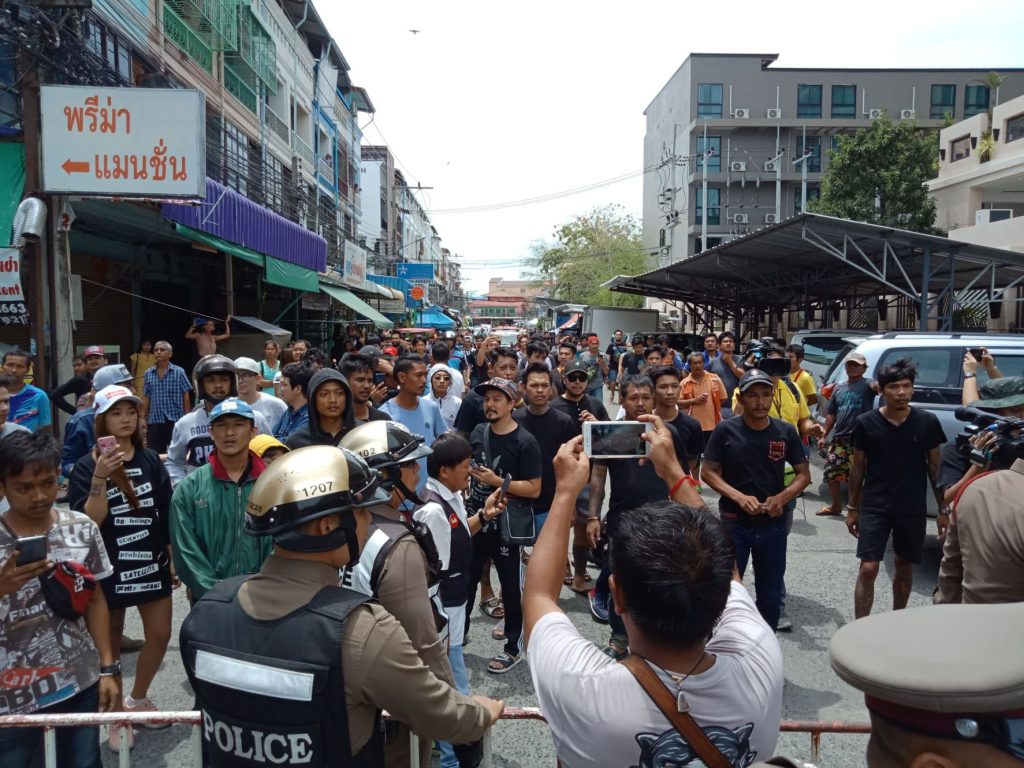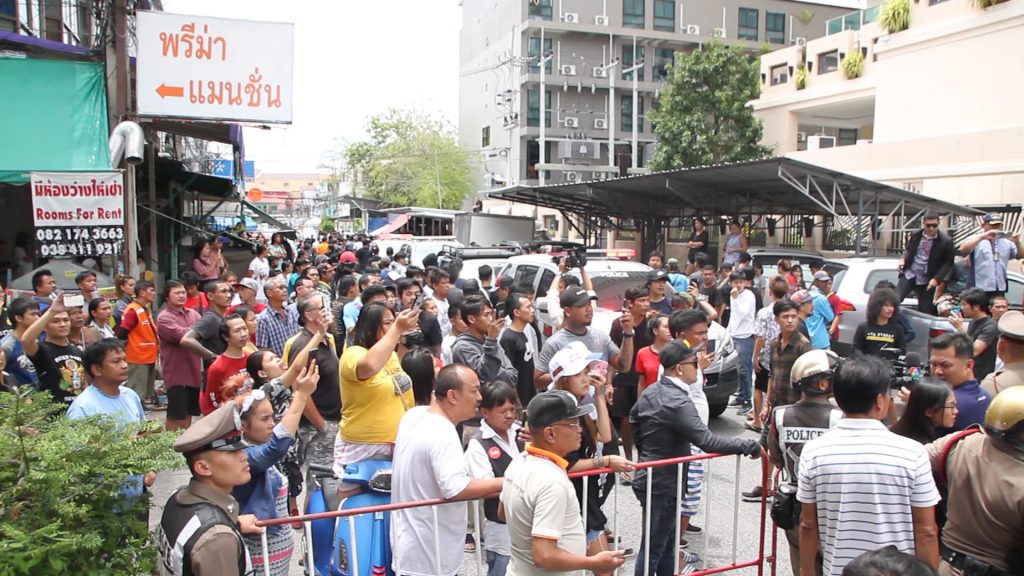 Because of "Tee's" popularity locally, the case has exploded on Thai social media and been an intense matter of local interest.
Arm was surrounded by police, with a total of two hundred in the area, due to the intense interest in the case, Tee's popularity and online threats made towards the suspect.
Pattaya Police have announced that they have been tightening up on closing times, primarily at Thai venues, and inspecting multiple clubs for licenses and ensuring they close at their legally licensed hour since the incident.
A video of the re-enactment can be found on our Facebook page at The Pattaya News.
Information on the shooting and the situation so far can be found here:
Pattaya Nightclub shooting update: One dead, one in coma, suspect still on the run