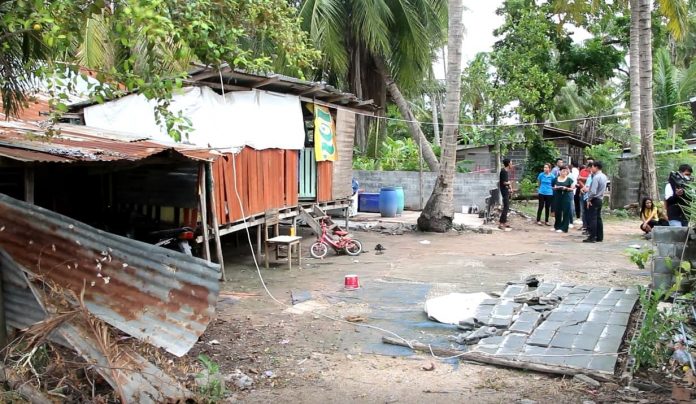 Chonburi Nong Plalai –
Compensation has been given to a family who lost their child and their house collapsed after a heavy thunderstorm hit Chonburi on Wednesday night earlier this week.
Officials from Nong Plalai Municipality led by the mayor Pinyo Homglan, paid a visit at a house in Nong Plalai yesterday afternoon, Thursday, September 5th, 2019.
On Wednesday night, the house had been damaged by the storm in which the house collapsed, killing a three-year-old Thai boy.
Mayor Pinyo told The Pattaya News, "We have given some money and necessary items for the family. Their house will be fixed. The family will be moved a temporary house."
Thai Social Media also raised 30,000 baht for the family to assist with the tragic incident.