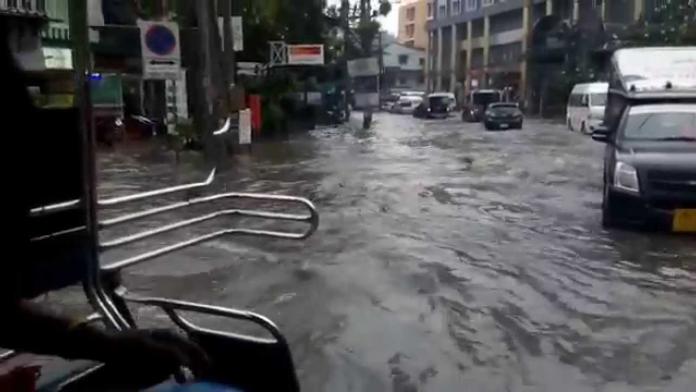 Get that umbrella ready because the rainy season has officially begun, the national weather agency said Monday.
The country entered monsoon season Saturday as southwest winds brought in humidity from the Andaman sea and caused rainfall nationwide, Wanchai Sakudomchai, director general of the meteorological department said.
The season will end mid-October in Bangkok and upper Thailand, while southern parts will see rain until December.
However, the department warned that some parts – especially the northeast – would see little rainfall June through mid-July and risked water shortages for irrigation.
In Pattaya specifically we have been inundated with un-seasonal rains for many weeks now and forecasters predict this to be an especially active rainy season for the Pattaya area.