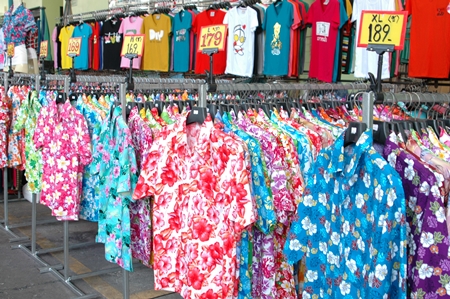 Pattaya-
As the chief of Police and City Hall drive the message that this year they want to have a sensible Songkran at meetings at City Hall this week, we here at The Pattaya News have decided to put together a list of tips and tricks for those coming or staying for the water festival here. This is not directed at those who flee the country or hide indoors all week nor is it a discussion of whether or not you enjoy the festival.
Here we go:
-Songkran will run from the 12th of April until the 19th in Pattaya. Expect water throwing to start on the 12th in the primary play areas of Soi 6, Soi 7, Soi 8 and LK Metro. As the days go on more and more of the city will get involved and the water play becomes more and more furious. The water play mostly takes place from around 1PM to about 7PM. In the past few years the police have done an excellent job of stopping the water at night time and we went out every night last year and saw almost zero water play. The big exception is the 18th and 19th. On the 18th water play happens all night and is the big night for Walking Street in which the street plays all night. If you are into it, it can be one of the most fun nights of the year. If you are not, stay home. The 19th, even for the people who hate Songkran, is usually regarded as one of the most amazing parties in the world as all the roads close down, dozens of concerts and parties are set up on the beach and 100,000 people converge to the city on the back of pickup trucks and on foot for the raucous finale of the festival.
-That being said do not be surprised if you get doused with water in other areas as well.
-Go out PREPARED, especially if you go to one of the major water areas. Do not carry your passport, wallet or a non water proof phone. We have seen many, many phones destroyed during the water festival. The pouches that are sold are decent but far from perfect and with the level of water poured on you in the water zones will not fully protect your stuff from dousing. The best tip is to buy some small ziplock bags, put enough cash in there to last your day out and put in a waterproof pouch along with a copy of your passport/id.
-Many bars will have complimentary plastic covers for your drinks, but not all. Be aware of the top of your drink as all the water flying around is likely to land in your drink as well.
-Do not wear a poncho. It makes you look like an idiot and a bigger target. A loose fitting tank top for males (Do not go shirtless, it's dis-respectful in Thai culture) and board shorts or a mesh shirt work fine.
-If you are going out multiple days be aware of your feet. Chafing due to being consistently wet and painful trenchfoot is common for those here for multiple days. Regular lotion and keeping them out of the water at times is important to prevent this.
-Many people get ear and eye infections during Songkran. It's up to you if you want to wear earplugs. We generally do not but ensure we clean our ears on a regular basis during the festival to clean out water, clay, etc.
–DO NOT LOSE YOUR TEMPER OR COOL IF HIT BY WATER UNDER ANY CIRCUMSTANCE. This is the most important tip. If you are going out during the afternoon, simply expect you will get wet. If you do get a full bucket of water to the head, smile, say happy new year and keep walking. Or, if you have your own gun, fight back in a playful way. Losing your temper and getting upset WILL make you the biggest target on the street and has caused more then a fair share of fights. Going into the big water zones like Soi 7 and expecting to be able to go around dry is impossible and quite frankly idiotic. There is no opt out for Songkran in Pattaya, if you are out and about you will get wet.
-Bring and wear some quality water proof sunscreen. Songkran is one of the hottest times of the year and due to the water being ice cold in many areas it is easy to fool your body that you are not getting sun burnt. You are. We have seen many painful sun burns during Songkran, especially on the 19th, as people did not listen to this tip.
-If you have health conditions and could possibly go into shock, stay inside or away especially for the elderly. As mentioned, the water is ICE cold in many areas and some folks simply cannot deal with it.
-As advised by the Thai government and local authorities do not wear swimsuits or bikinis for females. A songkran flower shirt, t shirt with shorts or yes a traditional Thai costume is suggested. They are all over the city being sold at this time. It is not a wet t-shirt contest. The major driven point is no flesh baring, no flashing and no sexy outfits.
-If you want to see the more traditional parts of songkran it will be on display often, usually in the morning with processions of monks on Beach Road, lightly dousing the hands of the elderly, a Buddhist relic parade, traditional Issan dancing and more. We will update schedules for that here as we get it.
-Many businesses, especially government and banks, close for the majority or all of the festival as it's difficult to get around and many Thai's return home to their home city for the festival to spend time with family. Be aware of this in advance. On the 19th, with the exception of bars and the vendors on Beach Road most of the city's businesses are closed. 7-11 will be open however as will most fast food. Delivery services, however, are off on this day. All week expect delivery time to increase. If you are staying in, do your shopping in advance.
-Wear your water protection pouch around your neck. Do NOT put it in your pocket. Crowds, especially on the 19th, can be in the thousands. Pick pocketing is sadly common, especially if you leave the pouch in your pocket and go into the crowds of people at the concerts, such as Central Festival.
-It is IMPOSSIBLE to get in or out of the city on the 19th after about 10AM until about 10PM. Due to so many people on the road a trip from Soi 6 to say, Jomtien Beach in a car or truck WILL take 4 hours. Almost every taxi service will suspend service this day. Motorbike taxis will be working but due to the amount of water being thrown can be dangerous and still take a long time. If you have to fly out or fly in on the 19th it is best to leave for Bangkok a day before or stay in Bangkok for a day.
-Have fun. There is a reason the Thais love the festival and watching the thousands of Thais being so happy, smiling, dancing and relaxing is the reason we love the festival. We understand why many expats dislike the festival and respect their thoughts but this is generally the second busiest week of the year for the city, behind Christmas week. Watch the drinking, most of the fights and issues are due to people being too drunk.
–
–