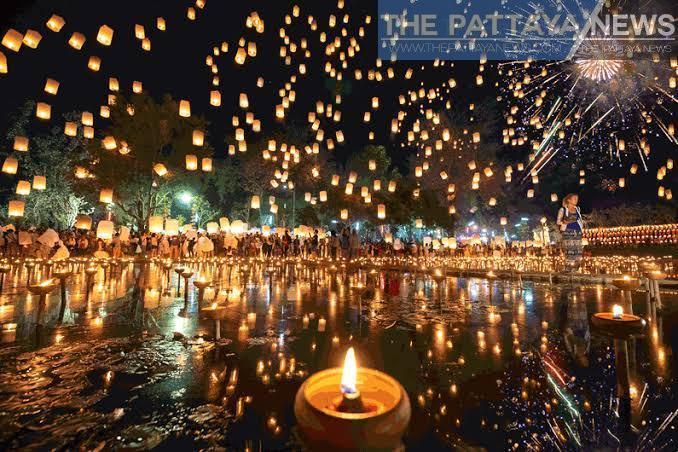 Pattaya —
The Loy Krathong Festival in Pattaya for the year 2023 is poised to be a significant cultural event, spanning three stages across Pattaya and nearby Koh Larn. Taking place on November 27th, 2023, the following comprehensive guide will provide you with essential information about this centuries-old tradition.
Historical Roots:
Loy Krathong traces its origins back to the 13th century Sukhothai Kingdom. Initially, it was a gesture of gratitude to water spirits for the year-round abundance of water. Over time, it evolved into a symbolic ceremony where beautifully crafted Krathongs, floating baskets, are released onto water bodies as a gesture of letting go of negativity and making wishes for the future. Today, it is celebrated nationwide and is an integral part of Thai cultural heritage.
The Loy Krathong Festival in Pattaya:
Scheduled for Monday, November 27th, 2023, the Loy Krathong Festival in Pattaya is set to be a big cultural event. Three stages will be spread across Pattaya and nearby Koh Larn, aiming to preserve Thai cultural traditions, encourage community participation, and boost tourism and the local economy.
Preparations for the event already began with a meeting on November 17th, chaired by Mr. Banlue Kullawanich, chairman of the Pattaya City Council. The objective of the meeting was to ensure a well-organized and spotless festival.
The Three Stages:
Central Pattaya Beach Stage: This main stage will host competitions for environmentally friendly Krathongs and young Krathong designers. It will also showcase traditional Thai cultural performances and offer a free concert by the Thai artist group "PARADOX."
Naklua Public Park Stage: Engaging the Naklua community and nearby areas with a retro music show, this stage will add a modern twist to the traditional Thai festivities.
Jomtien Beach Stage: Featuring musical performances and cultural shows by students from schools in the Pattaya area, this stage promises to be a colorful addition to the festival.
Additionally, Koh Larn will have its own stage from November 26th-27th, 2023, hosting activities such as the Banana Boat Krathong Parade, traditional island cooking demonstrations, and a Beauty Queen Krathong Parade.
Environmental Sustainability:
Environmental sustainability is a key focus during every Pattaya's Loy Krathong in this era, with designated areas for floating Krathongs to facilitate easy cleanup. Local vendors are permitted to sell Krathongs within these areas only, with an emphasis on the use of natural materials rather than foam or non-biodegradable substances.
Participants and tourists are expected to adhere to these guidelines as well by refraining from releasing lanterns, fireworks, or floating lamps to prevent pollution and potential accidents.
In summary, the Loy Krathong Festival in Pattaya for 2023 promises to be a majestic, environmentally conscious celebration, showcasing Thailand's rich cultural heritage, fostering community engagement, and contributing to local tourism and the economy.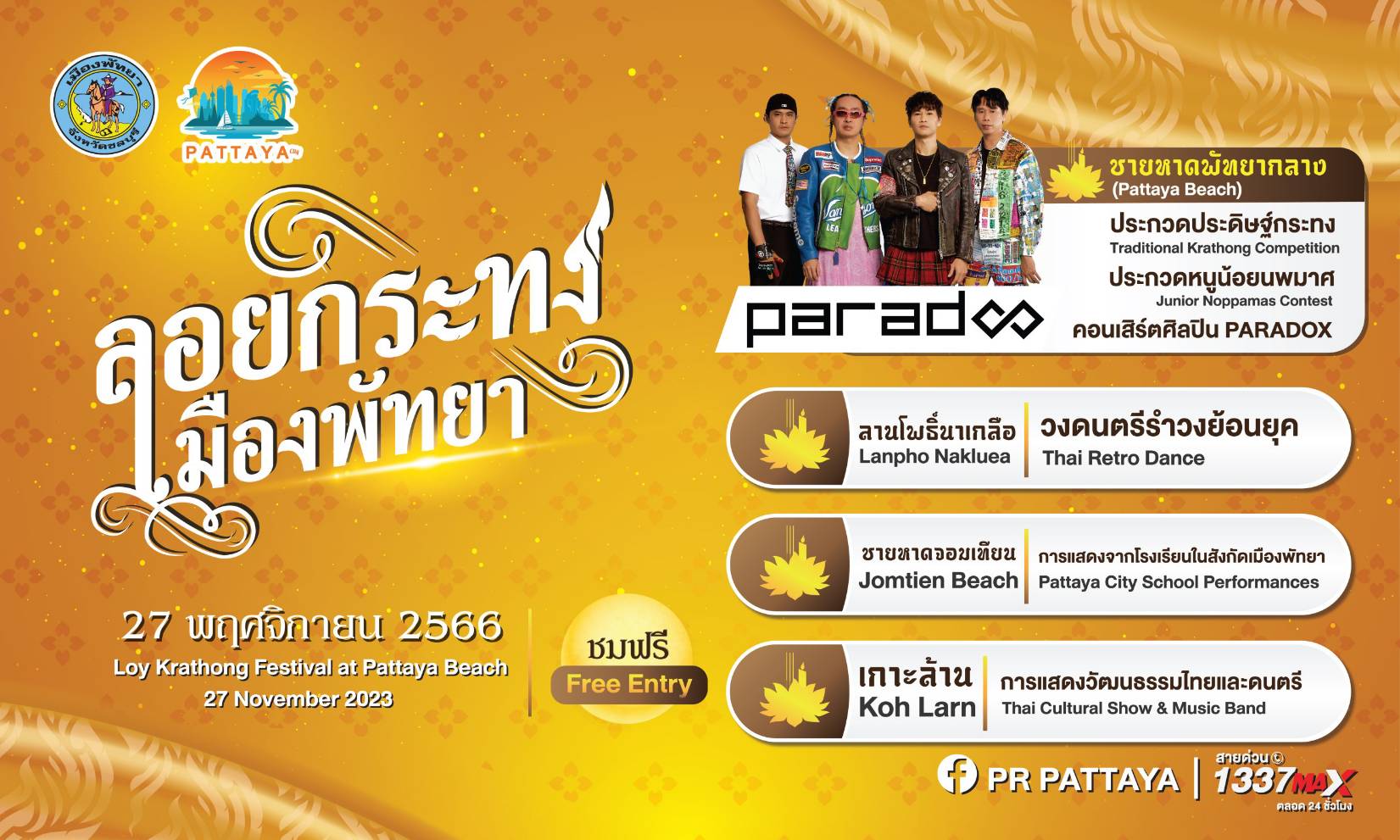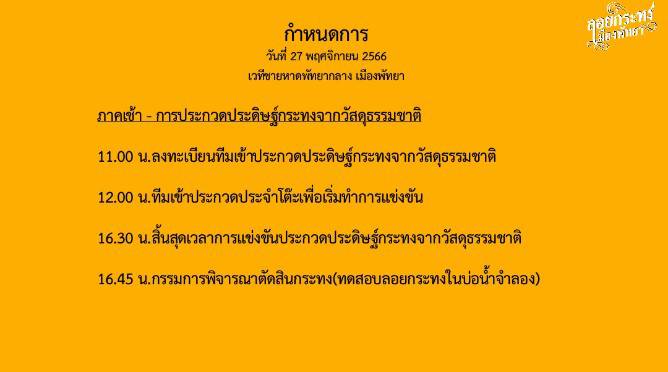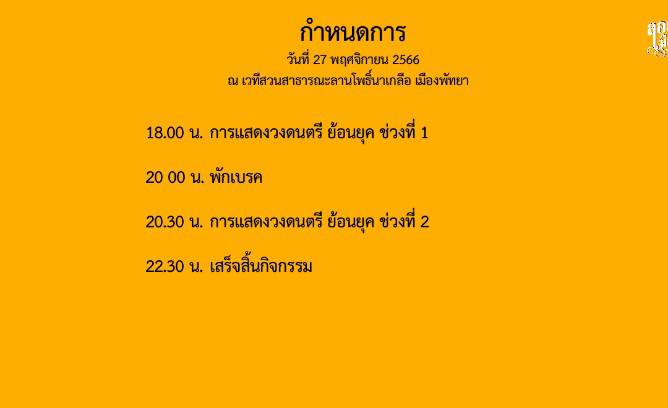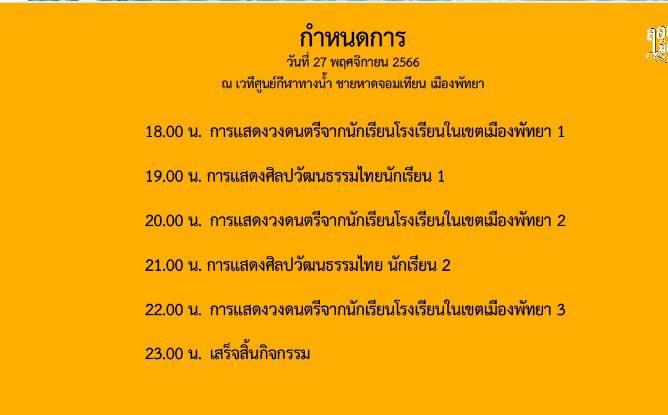 -=-=-=-=-=-=-=–=-=-=-=-=-=-=-=
Want to advertise with us or inquire about promoting your business, event, charity, or sporting event? E-mail us at Sales@ThePattayanews.com