PRESS RELEASE:
The Meteorological Department has reported an earthquake at 8.37AM with an epicenter in Myanmar. Residents in Chiang Rai, Chiang Mai, Lamphun, Nan, and even the capital, Bangkok, reportedly felt the quake. Myanmar Worker Injured in Scaffold Fall After 6.4 Magnitude Shan State Earthquake.
An earthquake occurred this morning at 08:37 AM in Shan State, Myanmar, approximately 100 kilometers north of Mae Sai District, Chiang Rai.
The earthquake was felt throughout the northern region of Thailand. In Mae Sai District, which experienced significant tremors due to its proximity to Shan State, construction workers were onsite at the Mae Sai District Office working on a One-Stop Service (OSS) building.
It registered a magnitude of 6.4 on the Richter scale and had a depth of 9 kilometers. The epicenter is located approximately 100 kilometers northwest of Mae Sai district in Thailand's Chiang Rai province. Residents in Chiang Rai, Chiang Mai, Lamphun, Nan, and even the capital, Bangkok, reportedly felt the quake.
During the earthquake, a 31-year-old Myanmar national named Yahui, working on the third floor of the scaffolding near the second floor of the building, fell and suffered a broken left arm and serious injuries. Rescue teams and Mae Sai officials quickly transported him to Mae Sai Hospital. The building was deemed safe after an initial assessment.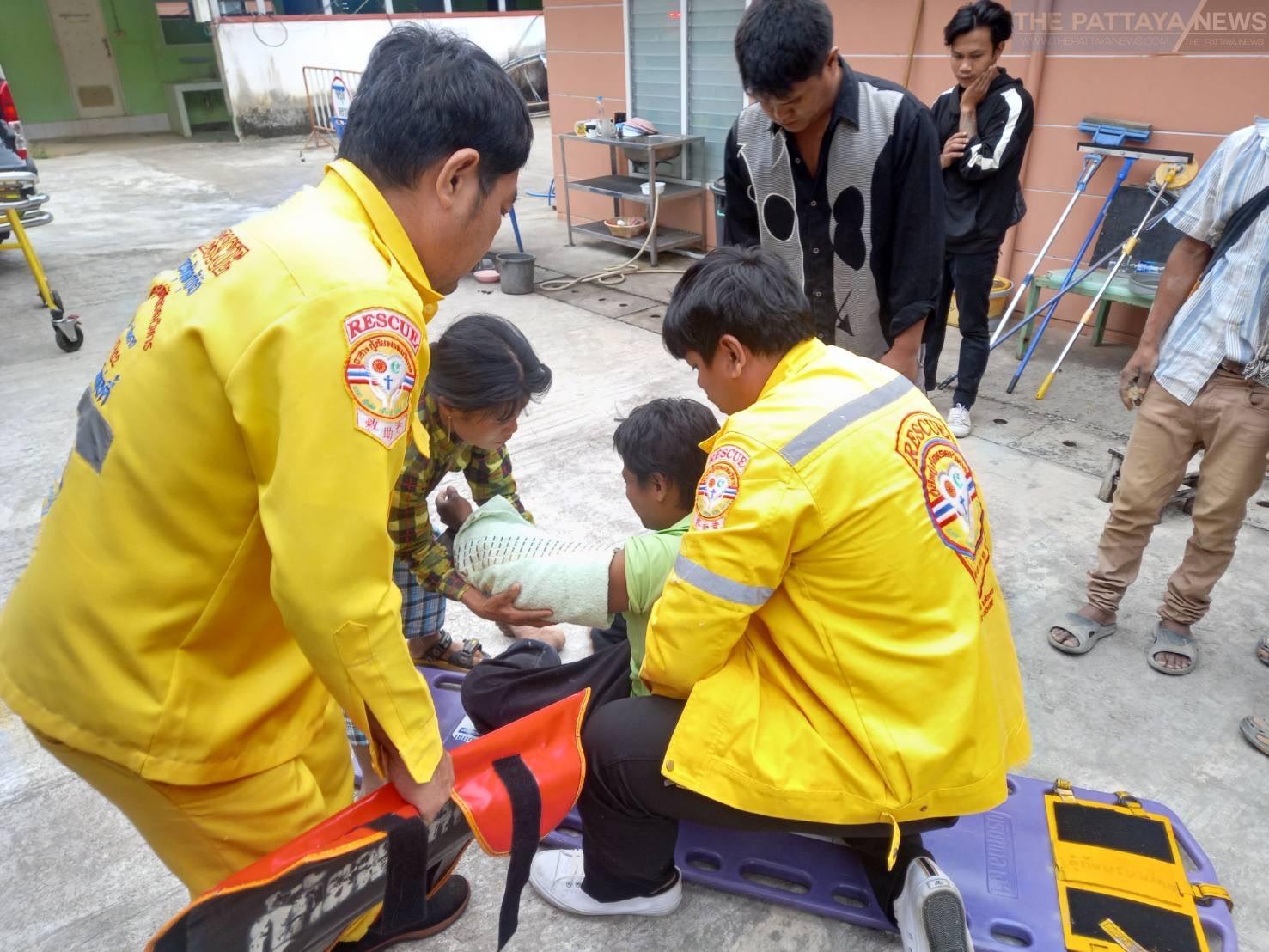 Chiang Rai Governor Phuttiphong Sirimat later inspected the damage at Chiangrai Prachanukroh Hospital in the capital district. The hospital's new five-story extension, located at the junction of the old and new buildings, sustained visible vertical crack damage from the outside.
The Governor ordered related officials to urgently inspect the damage, as the building is heavily used by patients, doctors, nurses, and staff. Other locations, such as Mae Sai Hospital, also experienced minor damage. Authorities across various areas are conducting surveys for further repairs.
The province's City Planning Department stated that the initial inspection of Chiang Rai Prachanukroh Hospital revealed plaster peeling at the junction of the two buildings. The buildings, designed to withstand earthquakes of up to 6-8 on the Richter scale, did not suffer structural damage and remain operational. However, there is concern for residential buildings not built to earthquake-resistant standards, prompting officials to conduct thorough inspections.