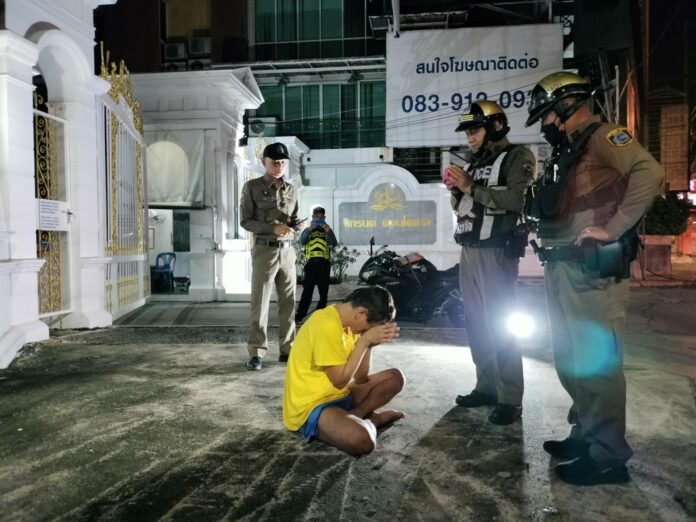 Pattaya —
In the early hours of this morning, Pattaya police employed an unexpected tactic to help pacify a Thai man who was said to be possessed—they performed an exorcism.
On November 9th, local residents on Thappraya Road in Pattaya were at their wit's end after they failed to calm down an unidentified man, aged between 40-45 years old, who was disturbing the peace of the 4 AM night with his bloodcurdling screams.
The Thai man, dressed in a yellow shirt, short pants, and barefoot, was reported to have suddenly lost his composure and began exhibiting bizarre movements. Residents in the neighborhood of Grand Condominium noted that his distressing outbursts resembled a sign of spiritual possession. Uncertain of how to handle the situation, they eventually decided to call the Pattaya police.
Upon arrival at the scene, Pol Lt. Yutthakorn Matchima, an on-duty officer from the Pattaya Police Station, swiftly took action. He used pure holy water to perform an "exorcism," reciting incantations and instructing the distressed man to raise his hands. Then, he sprayed the water around him, saying that the problem had been resolved, and there was nothing to worry about anymore. Immediately, the man's conditions miraculously improved, as if he had received a powerful blessing, according to witnesses. It is unclear how Pol Lt. Yutthakorn had the experience to perform exorcisms.
Pol Lt. Yutthakorn then kindly offered to provide the man transportation to his nearby condominium. The man's condominium security guard, 42-year-old Uthanwan Thanwan, later informed The Pattaya News that he witnessed the man rushing down from the 14th floor in a state of distress. Upon inquiry, the man mentioned that he was frightened by a "ghostly woman".
According to reports, the Pattaya police plan to later dispatch specialists to evaluate the man's mental state and ascertain the scientific cause of his outburst.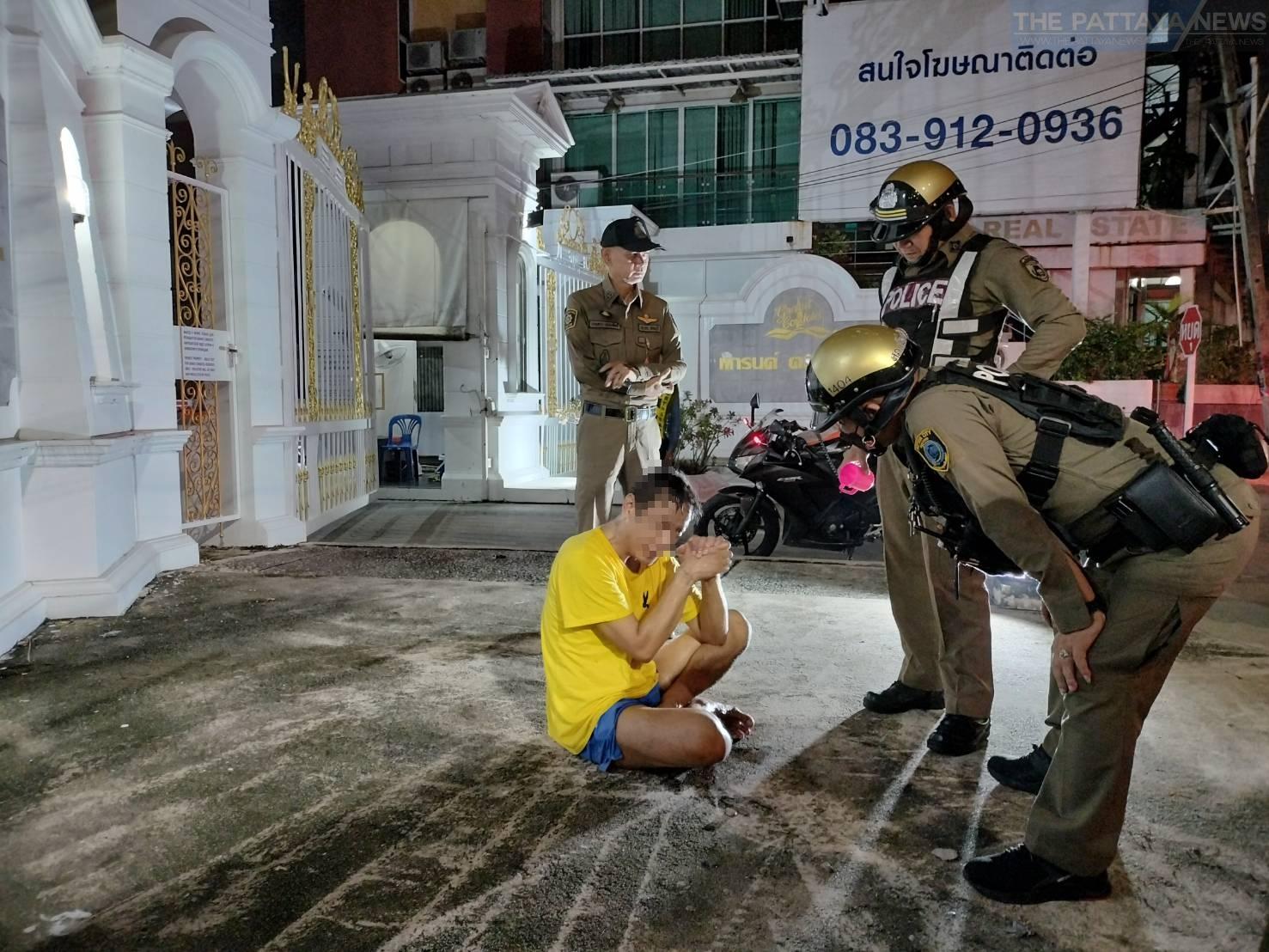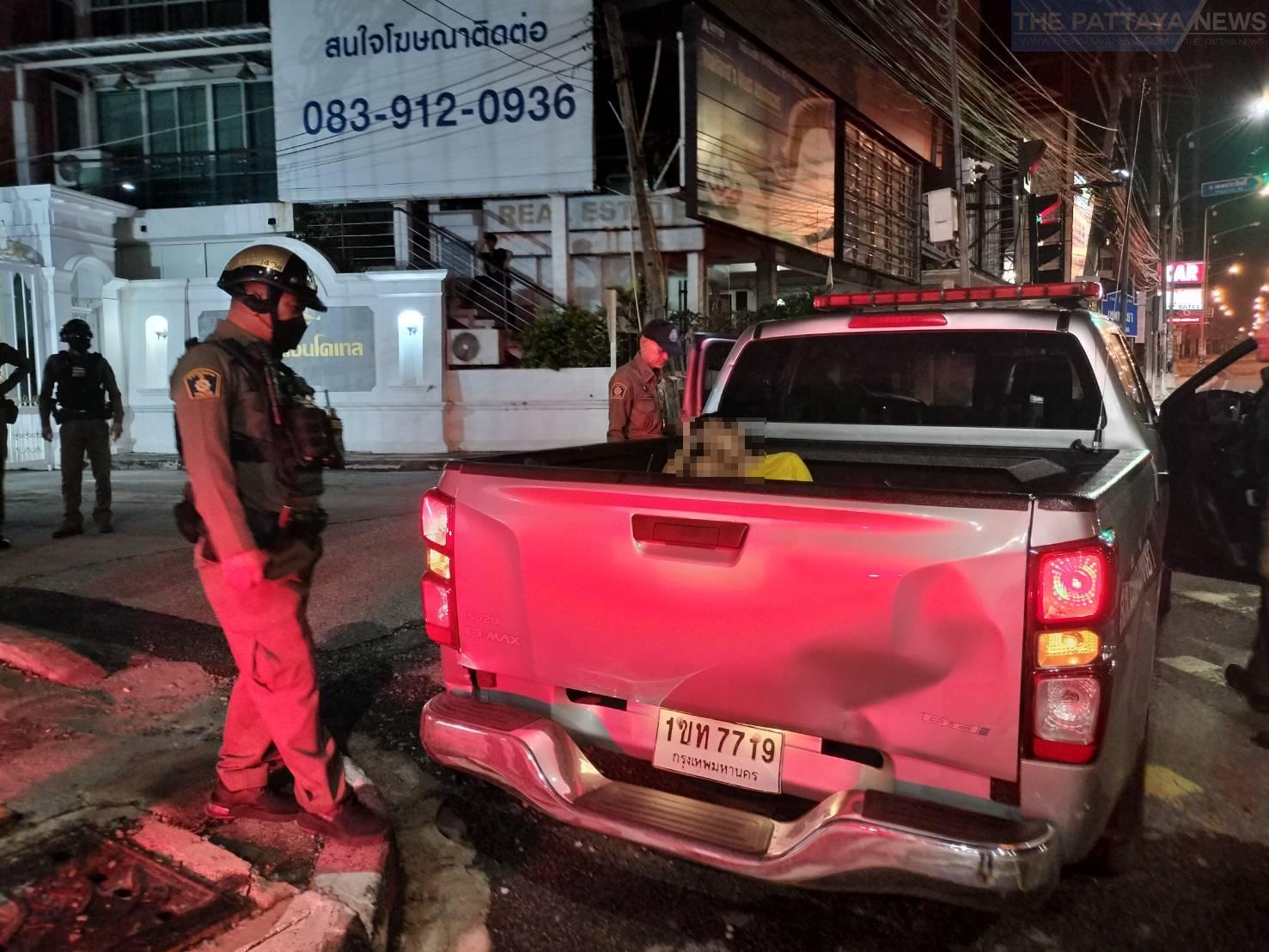 -=-=-=-=-=-=-=–=-=-=-=-=-=-=-=
Join the discussion in our Facebook group https://www.facebook.com/groups/438849630140035/or in the comments below.