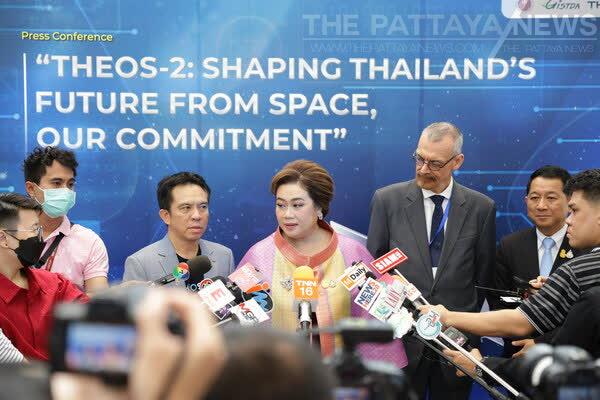 PRESS RELEASE:
BANGKOK (NNT) – Thailand's second earth observation satellite, known as THEOS-2, is set to launch into orbit on October 7, according to Minister of Higher Education Science Research and Innovation Supamas Isarabhakdi.
The launch is a significant milestone for the country's space technology and innovation development. The Geo-Informatics and Space Technology Development Agency (GISTDA) has been overseeing the 7.8 billion-baht project since 2019.
THEOS-2 boasts high-resolution imaging capabilities, able to detect objects on Earth as small as 50 centimeters in scale. The satellite's data will be instrumental in various areas, including farming development, disaster management, and carbon credit management.
THEOS-2's launch also marks 15 years of collaboration between Thailand and Airbus, combining cutting-edge space technology with GISTDA's expertise.
GISTDA also has plans to launch Thailand's first-ever domestically produced low-earth satellite, THEOS-2A, next year.
The preceding is a press release from the Thai Government PR Department.