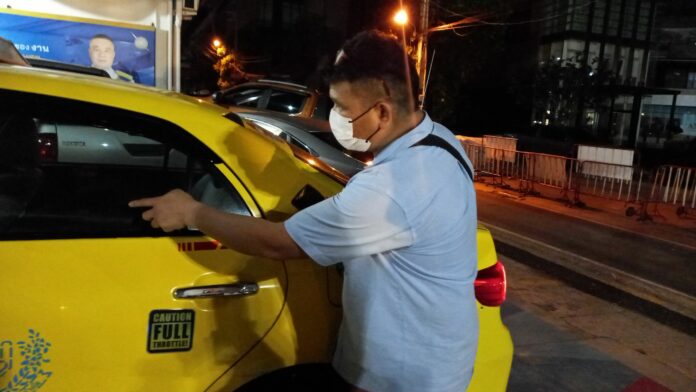 Pattaya –
A Bangkok taxi driver filed a report to Pattaya police after he allegedly was being threatened by a Pattaya taxi driver.
After midnight on Thursday (September 28th). Mr. Chanai Waisuwan, 46, a Bangkok taxi driver filed a report to Colonel Puttharak Sornkamharn of the Pattaya City Police. He told police he had picked up a passenger from the Suvarnabhumi Airport and dropped his customer off at a hotel in the Pattaya area.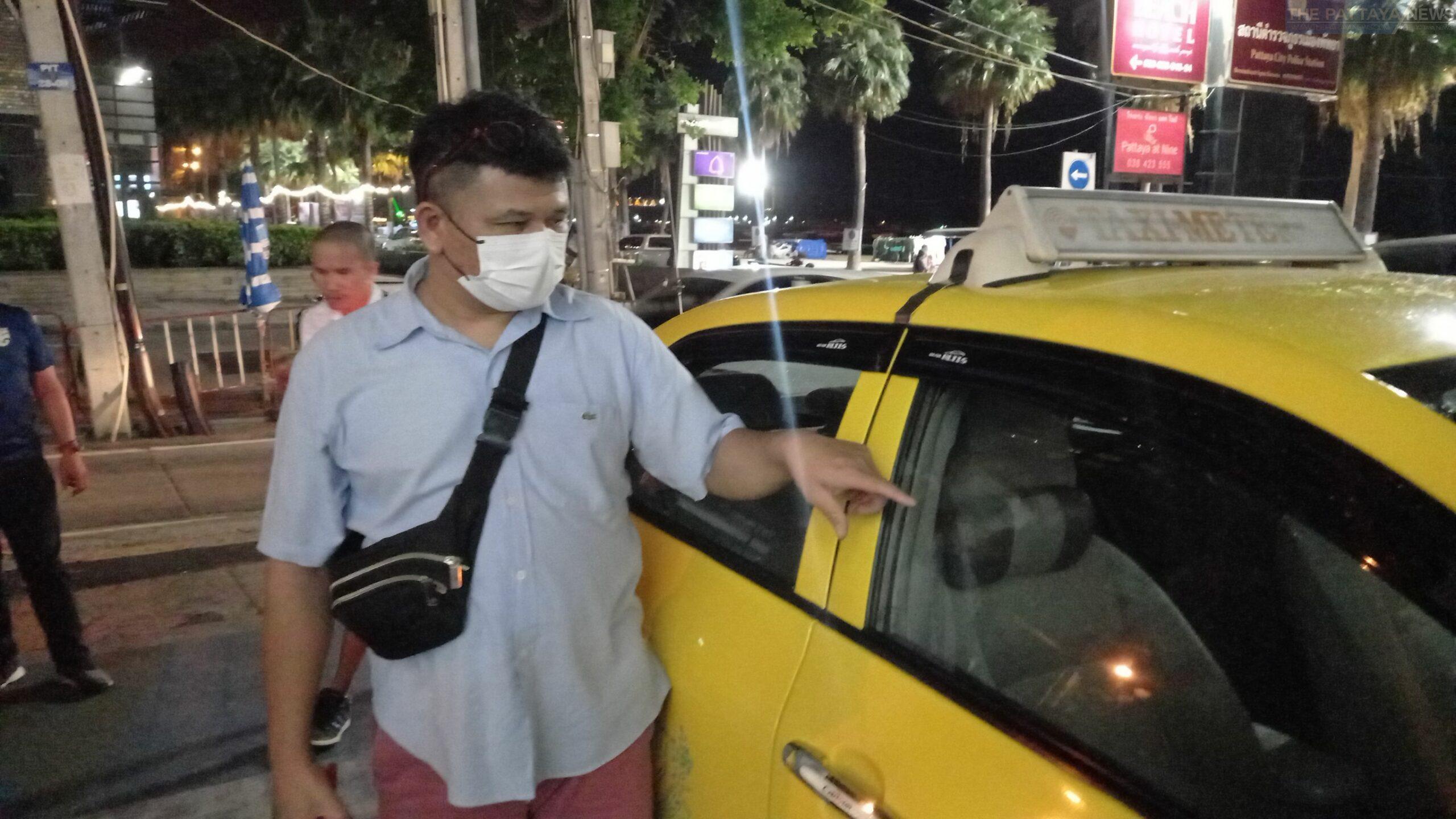 When he was heading back to Bangkok, he was driving slowly due to a traffic jam on the Pattaya Beach Road. At that point, an unidentified man opened the taxi's door and said rude words to Mr. Chanai. The man allegedly said to Mr. Chanai 'You cannot earn money here'. The man then hit the taxi window and further threatened Mr. Chanai. Mr. Chanai recorded the incident and captured photos of the man.
The Pattaya City Police quickly found the suspect and he was taken to the Pattaya City Police Station. He told the police that Mr. Chanai's taxi had allegedly blocked the road which caused the traffic jam. When he chased the taxi, the driver recorded the video instead of moving. The suspect became angry before hitting the taxi's window. However , the suspect said he did not mean to attack the taxi driver.
The Pattaya News noted that police did not reveal the name of the suspect who Mr. Chanai said is a Pattaya taxi driver or if legal charges were further pressed against the man.
Colonel Puttharak told the Pattaya News that this kind of incident happened many times in the past which has damaged the world class family friendly tourism image of Pattata. Taxis and baht buses had also caused traffic jams because they did not park their taxis in designated areas, the Colonel concluded.
In a similar recent public transport dispute, a group of speedboat operators got into a wild brawl at the Bali Hai Pier in late August of this year.