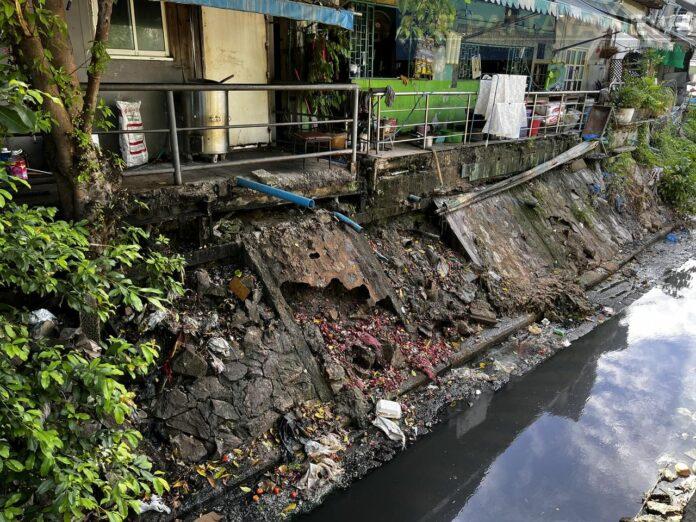 Pattaya – Mr. Manoch Nongyai, the Deputy Mayor of Pattaya City and relevant government officials performed a field inspection on illegal activities at the South Pattaya canal such as: Obstructions in public areas, waste drainage to the canal causing a foul stench, deterioration, and pollution.
Mr. Manoch stated to the local Thai media that this inspection was to reclaim the public area along the South Pattaya canal and reorganize sewage systems. The project, which is called "Clean Canal, Pristine Water" will be launched upon the inspection of environmental issues along the South Pattaya canal.
By the end of September, renovation of the area will be finished and those who disobey the covenant to cease illegally releasing wastewater and obstructing the public walkways will be fined 10,000 to 20,000 baht. According to Mr. Nongyai the biggest offenders were primarily Indian and Arabian restaurants in the area but they would be monitored and held accountable if breaking the law.
The Pattaya News has covered this ongoing issue recently here.