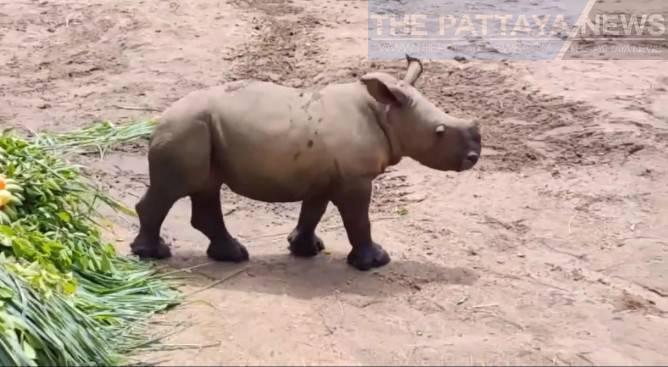 Sri Racha/Pattaya –
The Khao Kheow Open Zoo in Sri Racha, not far from Pattaya, welcomed a second baby white rhino.
Mr. Tewin Rattanawongsawat, the zoo's director, revealed to the Pattaya News on Friday (September 22nd) that the second rhino baby 'Top' was born on July 15th this year but has just grown enough to be displayed to the public. Top is a male born to an 8-year-old mother "Zilla" and an 18-year-old father "Zoody." The baby is in good health and strong and is under close monitoring by veterinarians. There are now six white rhinos at the zoo.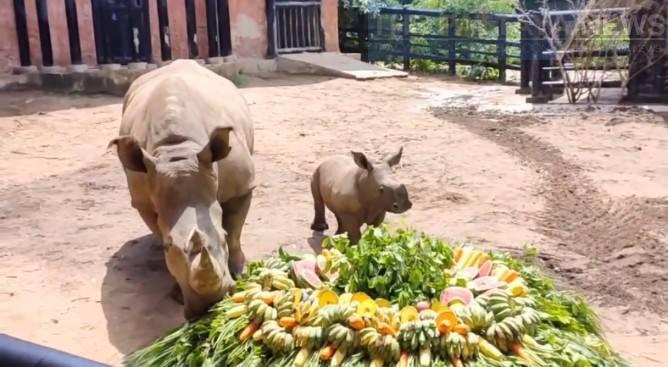 Every September 22nd of each year is celebrated as Rhino Day. Rhinos are a wild animal which are at risk to be extinct. Rhino Day activities are being held at the zoo from September 22nd to September 24th.
The White Rhino is the second biggest terrestrial animal after elephants. The biggest white rhino can be up to five meters wide, two meters tall and weigh up to 2,700 kilograms. Its lifetime is up to 55 years. White rhinos are originally from South Africa.