Pattaya – On Thursday, September 21st, 2023, Pattaya Rescue Radio Center received a report from locals to rescue a cow that fell into an old septic tank in a deserted area along the railroad tracks on Soi Siam Country Club. A backhoe and the squad were dispatched to the scene for an immediate rescue.
A 100-kilogram cow was found fallen into an old 1.5-meter septic tank that was not properly covered. The squad tied the cow and lifted it up with the backhoe back safely to the ground. The owner of the cow and local residents screamed in joy at the successful operation.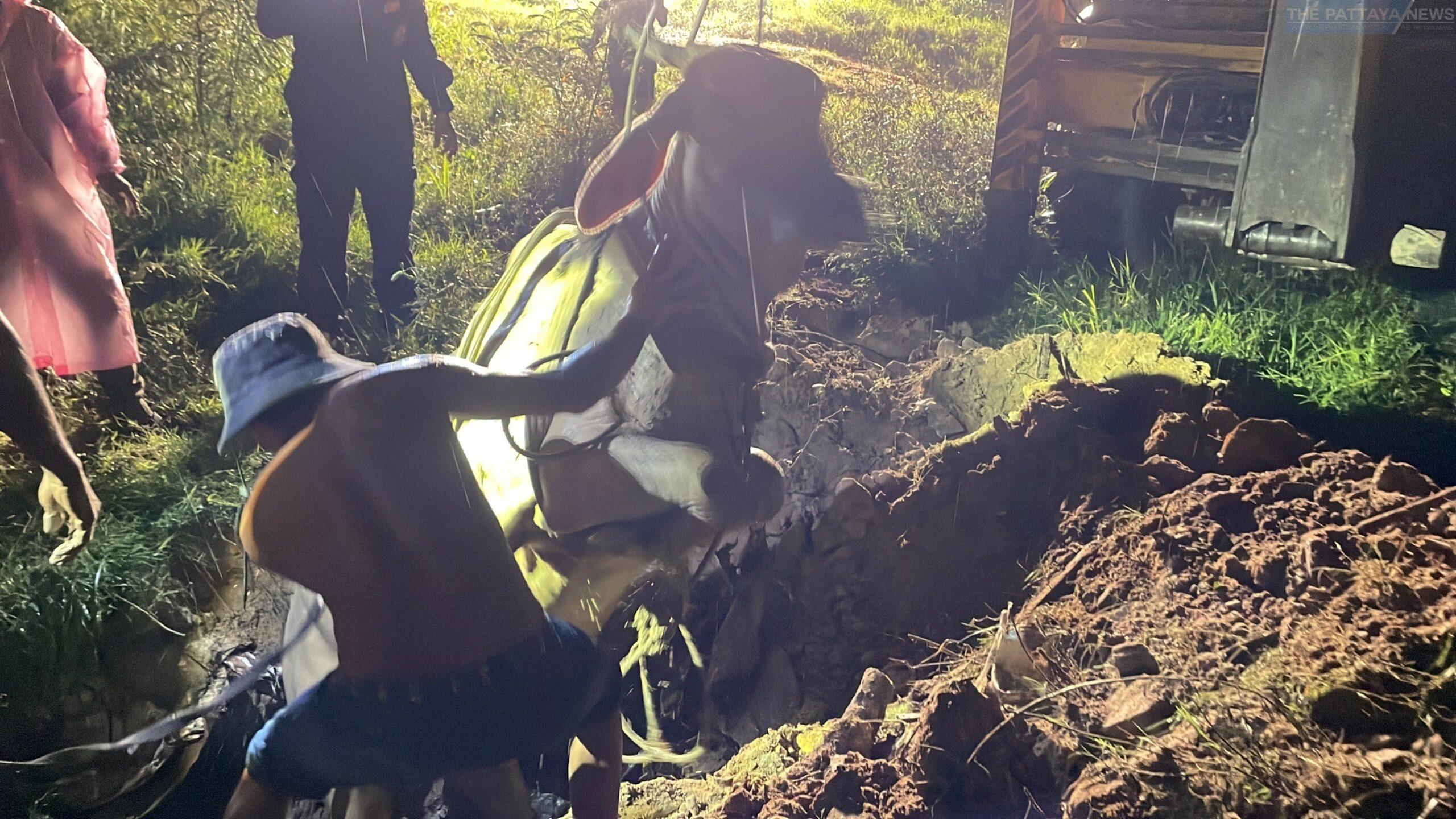 Mrs. Hasanah Thongkam, 41 years old, stated that her cow went missing and was heard mooing for help in the septic tank, struggling to get out. She called locals for help but they could not lift the cow up. Consequently, the rescue squad was called for help instead.