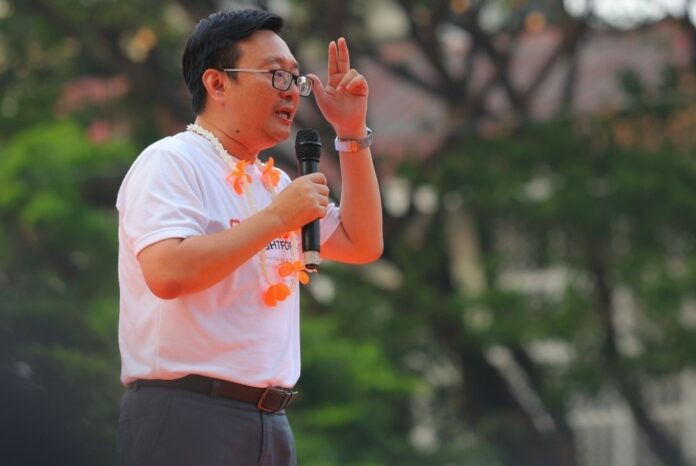 Thailand –
Chaitawat Tulathon, 44, has been voted as the new Move Forward Party leader after the charismatic and popular, but plagued with controversy and legal challenges, Pita has resigned from his position.
Our previous story:
Pita Limjaroenrat has stepped down from his position as the leader of the Move Forward Party, making way for a new leader to take on the role of the opposition leader.
Now for the update:
The vote was at the party meeting on Saturday (September 23rd) morning. The vote result is 330 votes for and 5 against.
Chaitawat, the former Secretary-General of the progressive party, stated in a post on X, formerly known as Twitter, that he thanks everyone for the encouragement and support but he also feels the change is only temporary as Pita fights multiple legal challenges. Chaitawat also posted a photo of a koala with glasses, which has become a sort of beloved symbol of his and supporters.
Pita, meanwhile, will become an advisor to the Move Forward Party while he continues to fight legal challenges of alleged media shareholding that disqualified him for the position of Prime Minister. The Move Forward Party won the popular vote in the previous Thai election but due to a series of legal challenges and opposition from Thai senators, mainly due to the parties stance on reforming laws around Lese Majeste, the party ultimately gave way to current Prime Minister Srettha Thavisin of Pheu Thai.
Chaitawat has a reputation amongst his supporters of giving passionate, thoughtful, and logical speeches and has often been the public figurehead of the Move Forward Party in recent weeks and their position as the prominent opposition to the current Thai government. Although some critics say he lacks Pita's charisma, his knowledge, ideology, and understanding of Thai law and politics helped him emerge as the new official leader of the party. He is a passionate supporter of monarchy and military reform and will likely not win any new supporters or fans in right-wing and military backed political parties.
The original version of this article appeared on our sister website, The TPN National News, owned by our parent company TPN media.