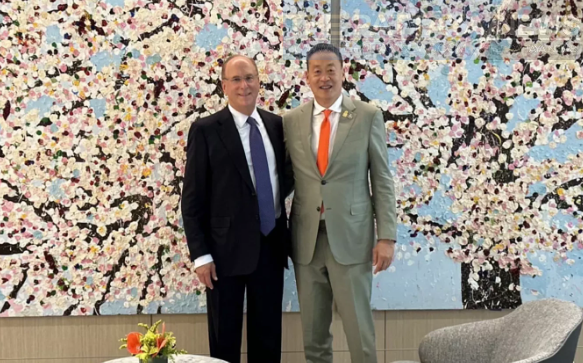 BANGKOK (NNT) – In a groundbreaking move, The Thai government of Thailand recently engaged in talks with BlackRock Inc., the world's largest asset management company based in New York City, to secure investment for Thailand's Bio-Circular-Green (BCG) business sector.
Government Spokesperson Chai Watcharong stated that the meeting between Thai Prime Minister and Finance Minister Srettha Thavisin and executives from BlackRock focused on driving investments into the Thai BCG sector, which aligns with global trends for sustainability.
The Thai BCG sector is currently valued at 3.4 trillion baht, and projections indicate that it could surpass 4.4 trillion baht within the next five years. BlackRock, managing assets worth 9.43 trillion U.S. dollars, has demonstrated a clear policy of promoting sustainable investments. Recent discussions have revealed the company's strong interest in investing not only in large enterprises but also in small and medium-sized businesses in Southeast Asia, particularly Thailand.
The potential influx of investment is expected to create a significant number of high-paying jobs, ranging from 100,000 to 1 million positions. Moreover, such business growth is likely to lead to an annual reduction of 10 million tons of waste.
Spokesperson Chai added that with over 100 companies in Thailand currently operating in the BCG sector, the anticipated investment from BlackRock would catalyze expansion, and job creation, and further drive the nation's economy. It is expected that the investment from BlackRock will materialize next year, affirming the lucrative nature of Thailand's BCG business landscape.
The preceding is a press release from the Thai Government PR Department.