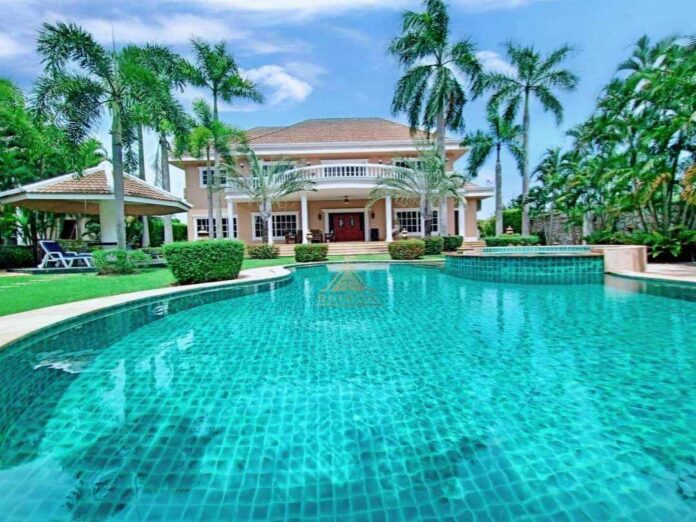 PATTAYA – With the ever-evolving landscape of Pattaya's real estate market, having a trusted guide can make all the difference. Enter Bayside Property Pattaya, perfectly situated HERE in Pattaya, to offer just that.
From the calming shores of Pattaya to the energetic heartbeat of its streets, Bayside Property Pattaya seamlessly connects individuals to their dream spots. Kenny, a seasoned member of the Bayside team, remarks, "Pattaya truly offers a diverse blend of experiences. We're here to ensure clients find their ideal fit."
Recent Trends in Pattaya's Property Landscape:
1. **Enhanced Connectivity**: Better transport links are making Pattaya's prime locations increasingly accessible.
2. **Beyond Holidays**: The city's allure is turning many vacationers into permanent residents.
3. **Value Proposition**: Pattaya offers luxury living that doesn't break the bank.
Kenny adds, "Seeing the joy when clients settle into their new homes is the highlight of our work."
With the growing trend of remote work, Pattaya is emerging as a sought-after hub for those seeking a balance between work and leisure.
Why Bayside Property Pattaya Stands Out:
Diverse Portfolio: From chic studios to opulent sea-facing apartments, Bayside covers the spectrum.
Expert Team: The seasoned team combines local insights with a welcoming touch.
Client-First Philosophy: Bayside's approach is rooted in understanding and fulfilling client aspirations.
Keen on discovering Pattaya's offerings? Let Bayside Property Pattaya, located at WV59+CHM, Pattaya City, be your compass.
—
Connect Today:
📞 For direct insights, chat with Kenny at: +66808787478
📧 For inquiries: Kenny@propertyandlaw.com
🌐 Delve deeper at: www.propertyandlaw.com
This is a sponsored post. If you would like to see your business featured on The Pattaya News please contact us at gareth@thepattayanews.com