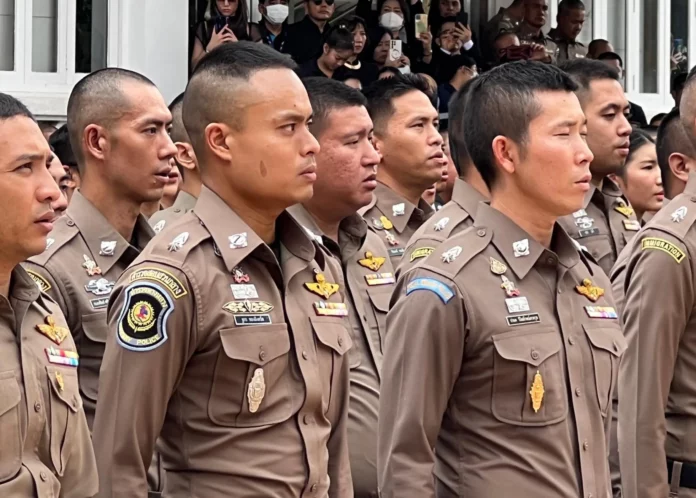 National – On September 18th, 2023, a joint operation between Thai and Cambodian authorities led to the deportation from Cambodia back to Thailand of four Thai individuals involved in phone scam operations.
Pol. Col Rung Thongmon, the Immigration Superintendent of Sa Kaeo Province, collaborated with the Poi Pet Immigration Office in Cambodia to facilitate the return of these individuals to face legal proceedings in Thailand.
The primary objective of this cooperative effort was to eradicate phone scam activities based in Poi Pet City, which had been identified as the origin of a recent tragic domestic incident in Samut Prakan Province. This incident resulted in the loss of three family members' lives.
In addition to the phone scammers, one Thai national was also deported due to an illegal immigration status. Mr. Chakkraphong Panchote, the District Chief of Aranyaprathet in Sa Kaeo Province, along with other relevant officials, traveled to Cambodia to take custody of the four phone scam suspects and the illegal immigrant with the assistance of the Poi Pet Immigration Office.
Subsequently, the suspects underwent interrogation and were officially charged with offenses related to fraud, disseminating false information via computer systems, and involvement in transnational criminal organizations. The court issued arrest warrants for these individuals, who will be held accountable for their actions in accordance with the law.
Photos are stock photos of Thai Police from TPN Media.
The original version of this article appeared on our sister website, The TPN National News, owned by our parent company TPN media.