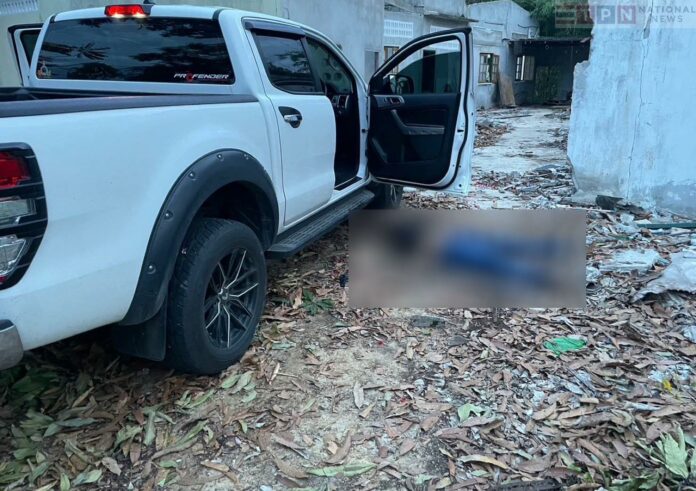 Nakhon Pathom –
A gunman who shot a Thai highway policeman to death in Nakhon Pathom was shot dead by the Central Investigation Bureau (CIB) Police after escaping to Kanchanaburi.
Our previous story:
The sub-district headman invited a group of the highway police for dinner. The sub-district headman was talking with Major Siwakorn and the sub-district headman allegedly asked for the promotion of another highway policeman. The discussion did not go as was planned. The gunman came in before opening fire at the dining room table.
Now for the update:
The CIB Police told TPN media that the gunman was identified as Mr. Tananchai 'Nhong' Manmak, 45, from Ratchaburi province.
At 5:45 A.M. on Friday (September 8th) the CIB Police shot the wanted suspect to his death near a temple in the Ta Rua district, Kanchanaburi province.
The CIB Police told TPN media that the suspect was holding a handgun and trying to fight back against police to avoid arrest before they shot him to death.
TPN Media notes that some critics on social media have called for an independent investigation into the shooting, claiming emotions and anger were high amongst police and wanted to ensure transparency around the investigation and shooting.
This article originally appeared on our sister website TPN National.