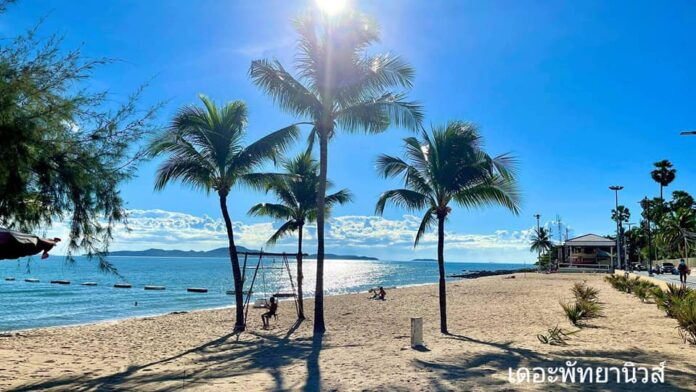 Chonburi —
Chonburi received more than 13 million tourists from January to August 2023, and saw spending of over 119 billion baht, the Chonburi Provincial Office of Tourism and Sports reported on Friday, September 1st.
Ms. Ampai Sakdanukuljit Sliwinski, a Tourism and Sports official, provided an overview of tourism in Chonburi for the first 7 months of the year 2023, from January 1st to August 23rd, at the meeting held yesterday.
She said that 13,572,147 tourists have visited Chonburi in these 7 months, comprising of 8,104,998 Thai nationals and 5,467,149 foreign nationals. The overall spending generated from these tourists was over 119.44 billion baht.
Specifically, in the month of July, there were 1,956,748 visitors, with 1,123,518 being domestic tourists and 833,230 being international tourists. This month alone recorded a revenue of 18.33 billion baht, Ampai said.
Anoma Wongyai, the director of the Tourism Authority of Thailand's (TAT) Pattaya office, stated that the top 5 nationalities of foreign tourists visiting Chonburi are Chinese tourists (410,311), Malaysian (371,200), South Korean (150,385), Indian (128,070), and Vietnamese (121,784).
The TAT has set various objectives in term of international tourism for the year 2024, which includes ranking Thailand among the top 5 countries in the world in terms of income from international tourists, achieving a tourism revenue of 2.4-3.0 trillion baht, prompting tourists to have average spending of 54,800 baht per person per visit, and receiving 20-35 million international tourists.
On the other hand, the TAT's domestic tourism goals encompass achieving a target revenue of 0.86-1.08 trillion baht, prompting domestic tourists to have average spending of 4,000 baht per person per visit, and receiving 158 to 200 million visits.
-=-=-=-=-=-=-=–=-=-=-=-=-=-=-=
Need legal advice or a lawyer? We can help. Click here.
See more information about listing a property with us by clicking here.