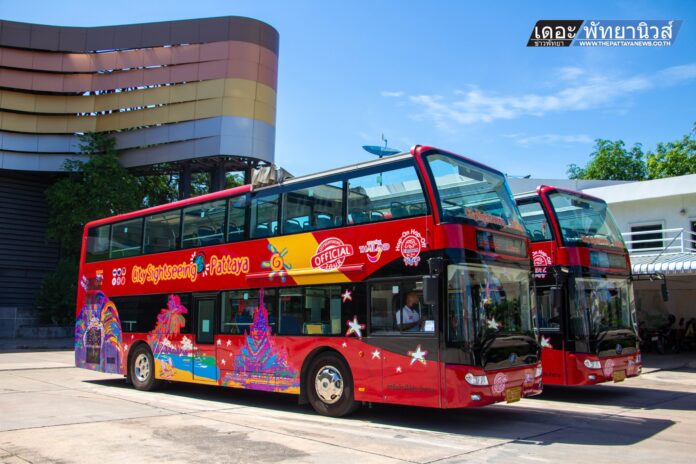 Pattaya —
The Pattaya News is thrilled to introduce an exciting city tour tailor-made for citizens and tourists in Pattaya, all on a modern double-decker bus!
Commencing at Central Pattaya Shopping Center, the tours operate from 9:00 AM, wrapping up with the final round at 4:00 PM. The convenience of choice is yours with two routes available – red and blue. Whether you want to explore stops or snap scenic photos on board, the experience is bound to be memorable.
For those favoring the Red Route, buses depart every hour, totaling 8 rounds a day, with each loop taking about 1.5 hours. The timetable spans from 9:00 AM to 4:00 PM. On the other hand, the Blue Route offers departures every few hours, featuring 3 rounds a day, with each loop taking around 2.5 hours. The schedule kicks off at 9:00 AM, 12:00 PM, and 3:00 PM.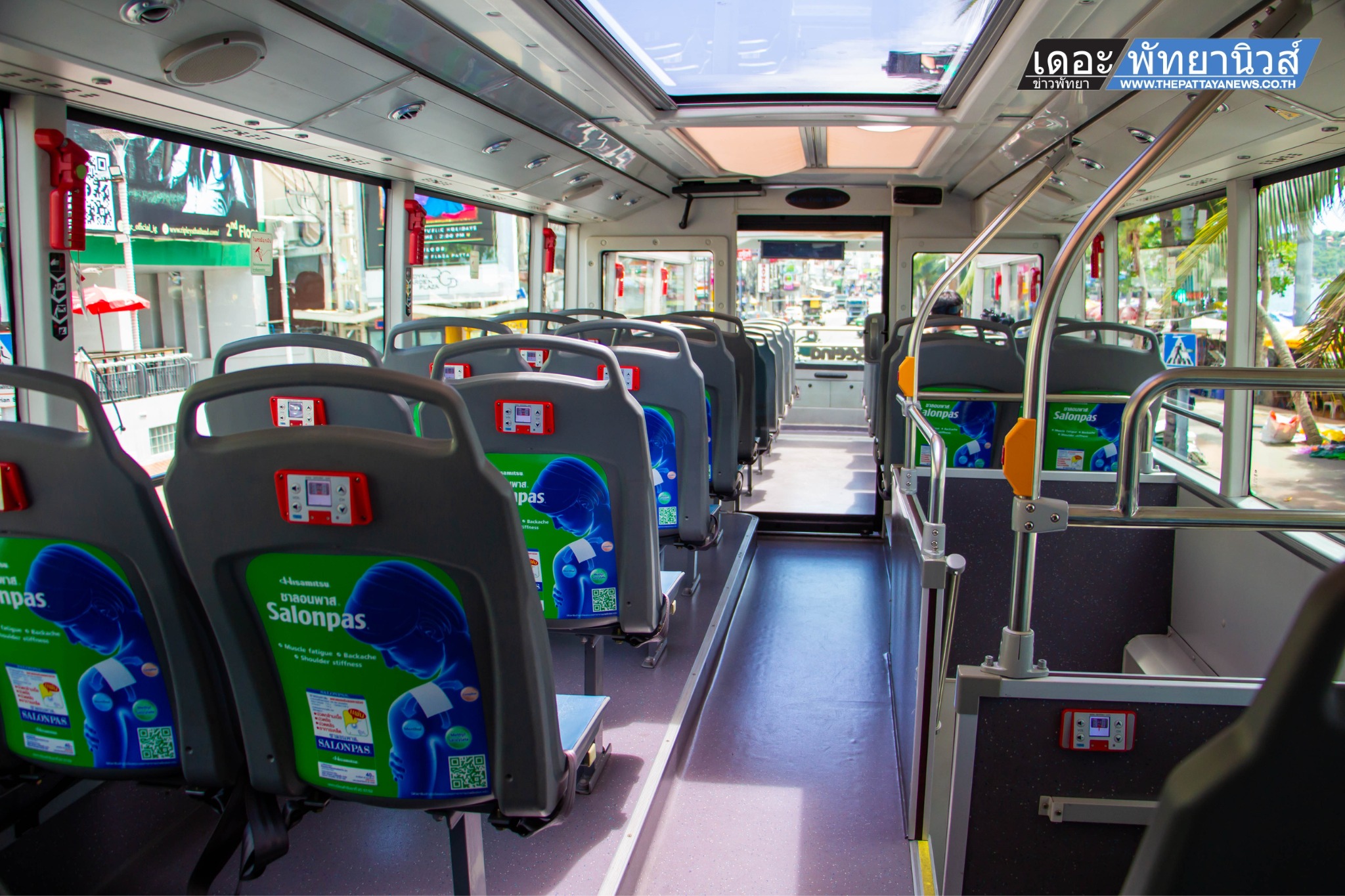 This adventure-packed tour starts at a pocket-friendly price and is packed with special promotions. You can hop on and off at your leisure, and for a smooth experience, special-priced tickets are purchasable on-site by presenting your ID card (for Thai people). The tour also features an audio tour presented via headphones in multiple languages such as Thai and English. The tour visits a variety of locations and places and is perfect for those who wish to explore the city and see what it has to offer or get the lay of the land.
Embark on this remarkable journey, starting your day at Central Pattaya. It's a service available every single day, ensuring you never miss out on this opportunity to explore and discover the wonders of Pattaya. For any queries, contact them at Tel./Whatsapp: +66 64 1811234, Line ID: @ebtp or at Elephant Bus Tours.
Current prices and promotions may vary based on a variety of factors.