Sattahip —
Bar workers in Sattahip were harshly criticized for dressing as girl Scouts to attract customers. They were eventually fined 100 baht each for violating the law and later apologized to the public.
The pictures of adult women dressing in Thai girl Scouts' attire was shared on social media and quickly went viral, raising concerns about the decency of the women's action and risk of legal violation.
The images of the women appeared to be taken late at night in the Thanon Thong Thip community within the Sattahip district of Chonburi by an anonymous citizen. It was later revealed that these women worked at an unnamed karaoke bar in the area, and they dressed so to reportedly entice customers to visit their establishment.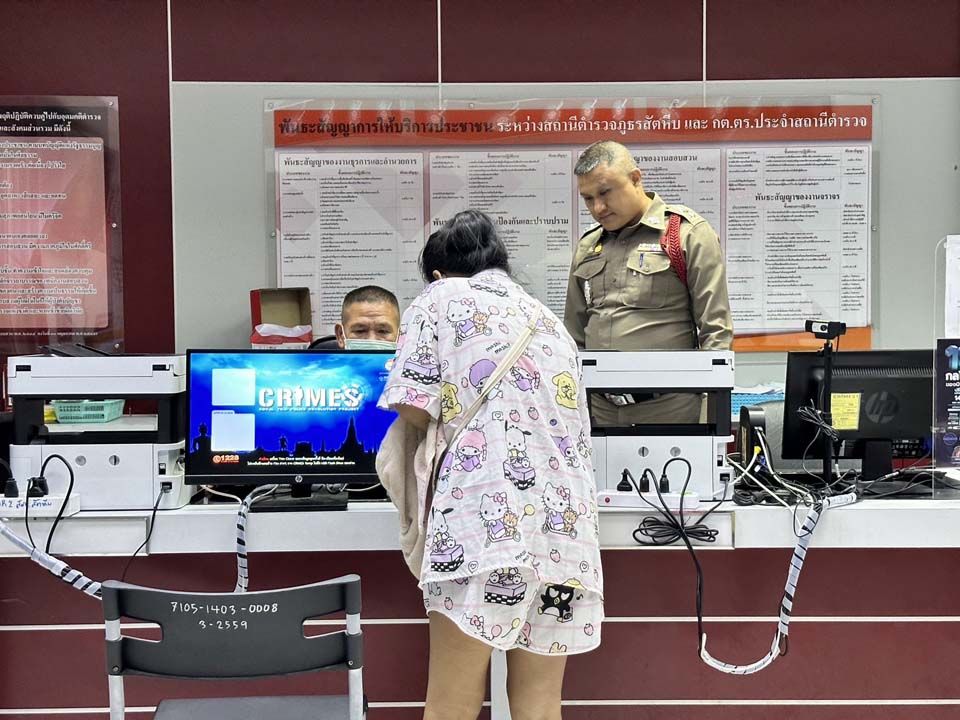 Sattahip law enforcement officers, after being aware of the public concern, were quickly able to identify the women involved in the Scout-themed bar controversy. At 11 PM on Wednesday, August 23rd, Police Lieutenant Colonel Panya Damlek, captain of the Sattahip Police Station, ordered his officers to capture all of the women in question.
The women, whose names were withheld by police, were eventually brought to the police station for questioning. One of them identified as A (pseudonym) said that she invited her coworkers at the bar and her friends to dress in girl Scout uniforms only to celebrate her birthday on August 18th just for fun without realizing that it violated the law. A apologized for causing concern to the public.
According to Police Lieutenant Colonel Panya, any person who wears a Scout uniform or displays Scout insignias without the right to do so, in order to deceive others into believing they have such rights or to mislead others into believing they are a Scout member, shall be subject to imprisonment for a term not exceeding one month, or a fine not exceeding one thousand baht, or both imprisonment and a fine.
However, since the women had committed the offense for the first time without knowledge about the law, they were instead fined 100 baht each and released after receiving a warning.
Through Thai media, A who orchestrated the girl Scout-themed party promised that she would not do it again.
The Pattaya News notes that there have been prior issues with bars having staff dress in sexy police and army outfits, concerning actual law enforcement and military personnel. There have even been issues with schoolgirl uniforms previously.