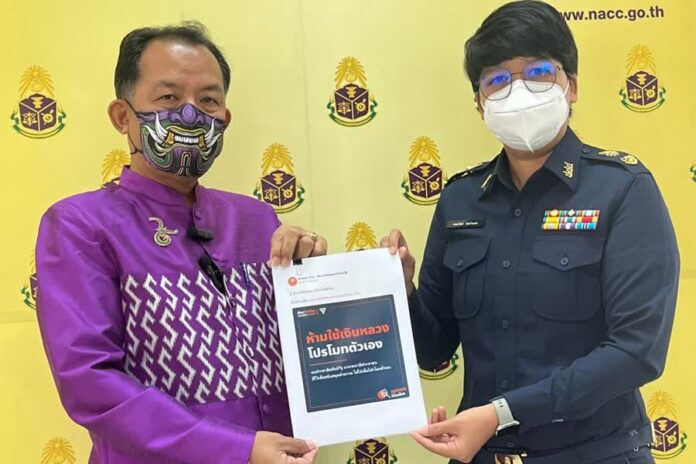 PRESS RELEASE:
A formal complaint has been officially lodged with the national anti-graft body by a political activist about Deputy House Speaker Padipat Suntiphada's use of parliamentary funds.
Previous story:
Padipat Suntiphada, the second deputy speaker for Thai Parliament, is in hot water again after he was accused of misusing state funds to throw a mookata (Thai BBQ) party for parliament workers.
The activist, Srisuwan Janya, alleges that Padipat's recent hosting of a buffet for maids working within the Parliament Complex amounts to a misuse of taxpayer money for personal and political gains.
In his complaint addressed to the National Anti-Corruption Commission (NACC), Srisuwan calls for a thorough investigation into the utilization of the parliamentary funds. He contends that Padipat's actions constitute an inappropriate use of resources, asserting that the money spent on the maids fails to align with acceptable spending categories as defined by law.
The maids in question are employed by a private company that has been contracted to provide staffing services for the Parliament Complex. The allocation of funds by Padipat for their benefit is argued to be unrelated to parliamentary affairs and responsibilities.
Srisuwan said Padipat's alleged misappropriation of funds could potentially lead to criminal charges. He added that the deputy speaker should have utilized personal funds for the buffet, rather than official resources.
Srisuwan further alleges a contradiction between Padipat's actions and a policy outlined in the election manifesto of the Move Forward party, to which Padipat belongs. The policy explicitly states that the party will abstain from utilizing state funds for personal gain, as such funds are intended to exclusively serve the best interests of the nation, being taxpayer-contributed resources.
In his defense, Padipat said his use of the funds adhered to the guidelines stipulated within parliamentary regulations. The funds in question were sourced from an entertainment fund, the disbursement of which is authorized by the Comptroller Department.
The preceding is a press release from the Thai Government PR Department.