Bangkok —
A taxi driver in Bangkok has returned a wallet with over 373,490 baht in foreign currencies to a Bangladeshi tourist.
The tourist, Mr. Jahirul Islam Munshi, was overjoyed upon having his wallet returned by a Thai taxi driver, Mr. Pornsak Phunee, on Monday, August 21st.
Mr. Pornsak told Thai media that he was informed by another passenger of a wallet left in the rear seat of his taxi on Saturday, August 19th. He then remembered that he had just dropped off three foreign tourists from Suvarnabhumi Airport to the India Emporium department store in Bangkok's Phahurat area before he picked up the passenger who found the wallet.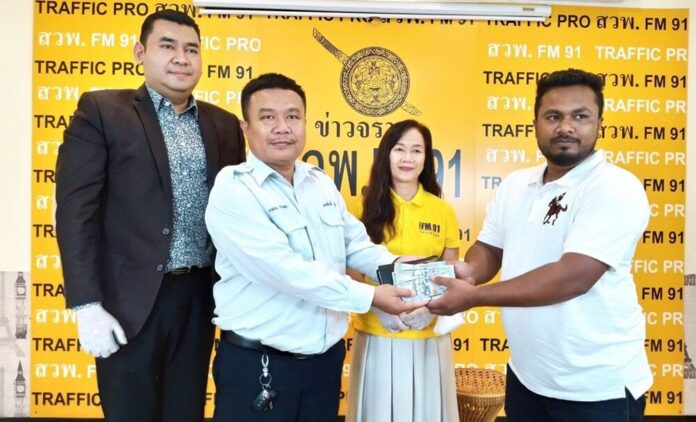 Upon inspecting its contents, Mr. Pornsak found some photographs, an ID card, credit cards, all under the name of Mr. Jahirul, and also US$10,500 (368,000 baht) and 7,050 Indian rupees (3,000 baht) in cash.
Mr. Pornsak immediately dialed FM91 Traffic Pro radio station for assistance in reuniting the wallet to its rightful owner.