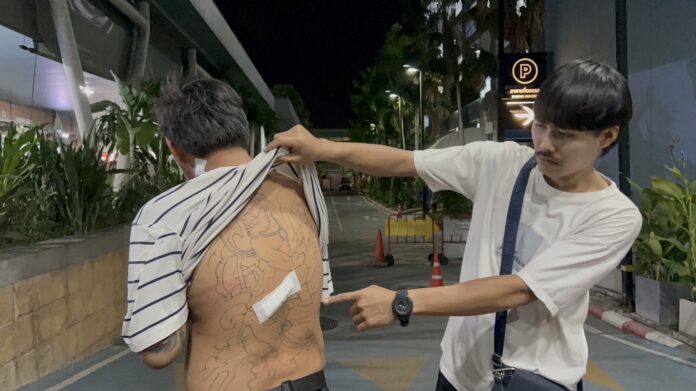 Pattaya —
An alley in Pattaya turned into a war zone in the small hours of Friday when a group of ride-sharing riders, Bolt, clashed with a group of orange-vested traditional motorbike taxi riders, Win, leaving four Bolt riders injured. One man nearly lost his finger.
CCTV of the incident can be seen by tapping or clicking here.
Pattaya police were alerted at 2:30 AM on Friday, August 18th, to a physical altercation between two groups of public transport riders at the entrance of Soi 9 on Pattaya Second Road in the Banglamung area of Chonburi, near Central Mall and, ironically, the Pattaya Police Station. Authorities swiftly responded to the scene to break up the disturbance.
Upon arrival, law enforcement only discovered shards of broken glass bottles and bloodstains on the ground. Footage of nearby security cameras showed a group of young men fleeing for safety while being chased by another group armed with knives and baseball bats.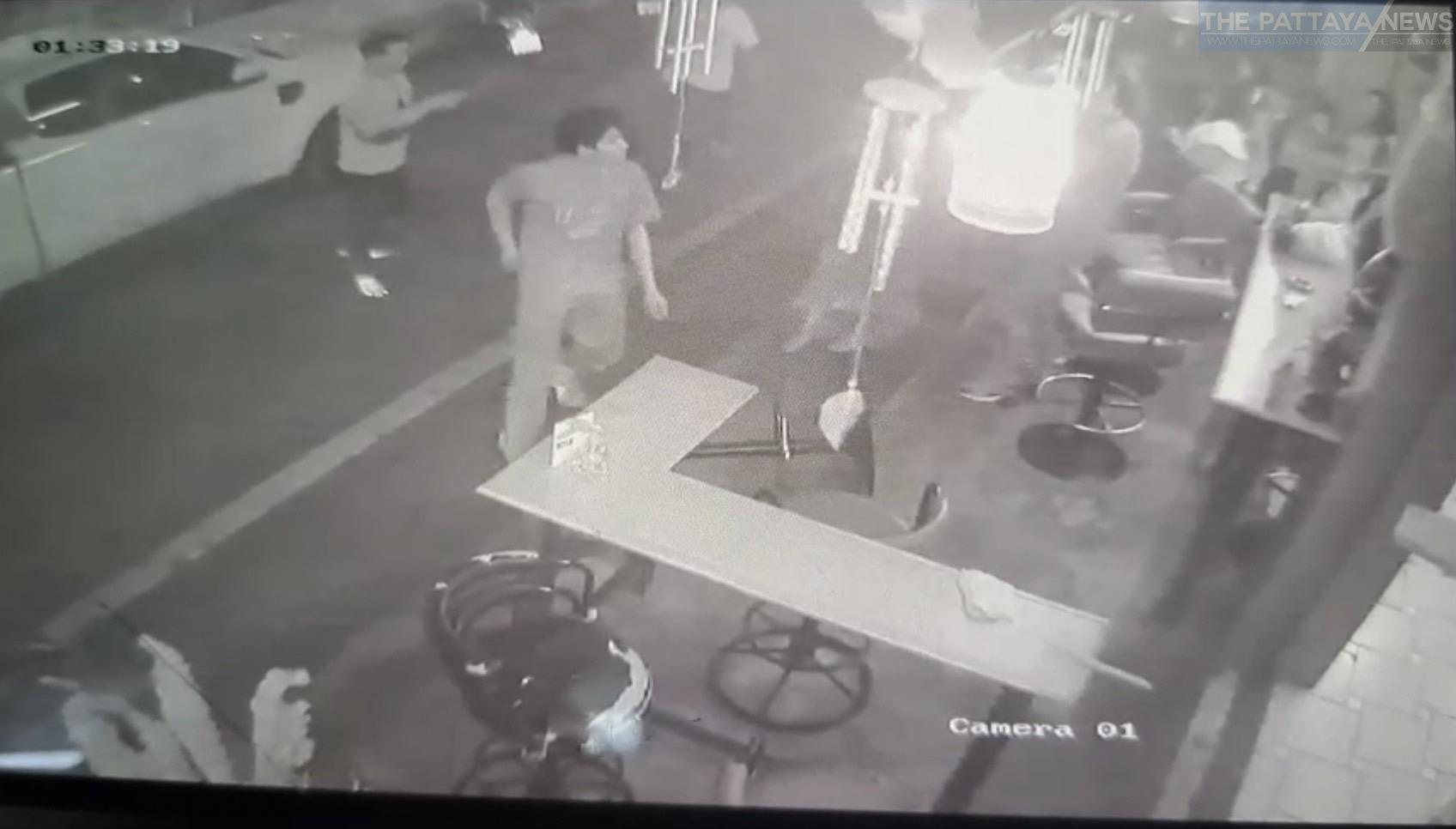 Although the two groups eventually dispersed on their own after the skirmish, the incident had unsettled some tourists who had been seated nearby, as captured by the security camera footage.
Following this, Pattaya Hospital told The Pattaya News that a total of four people involved in the altercation had sought treatment at the hospital. The first person, Mr. Khajornsak Ritanon, 24, suffered contusions on his body. The second person, Mr. Krisada Hualawon, 27, suffered an injury from a sharp object to his left arm. The third person, Mr. Kittisak Koomprayoon, 20, had a cut on his back and a head wound. And the fourth person, Mr. Ittiphan Kamtu, 24, had a severed index finger on his left hand. All of them were Bolt riders.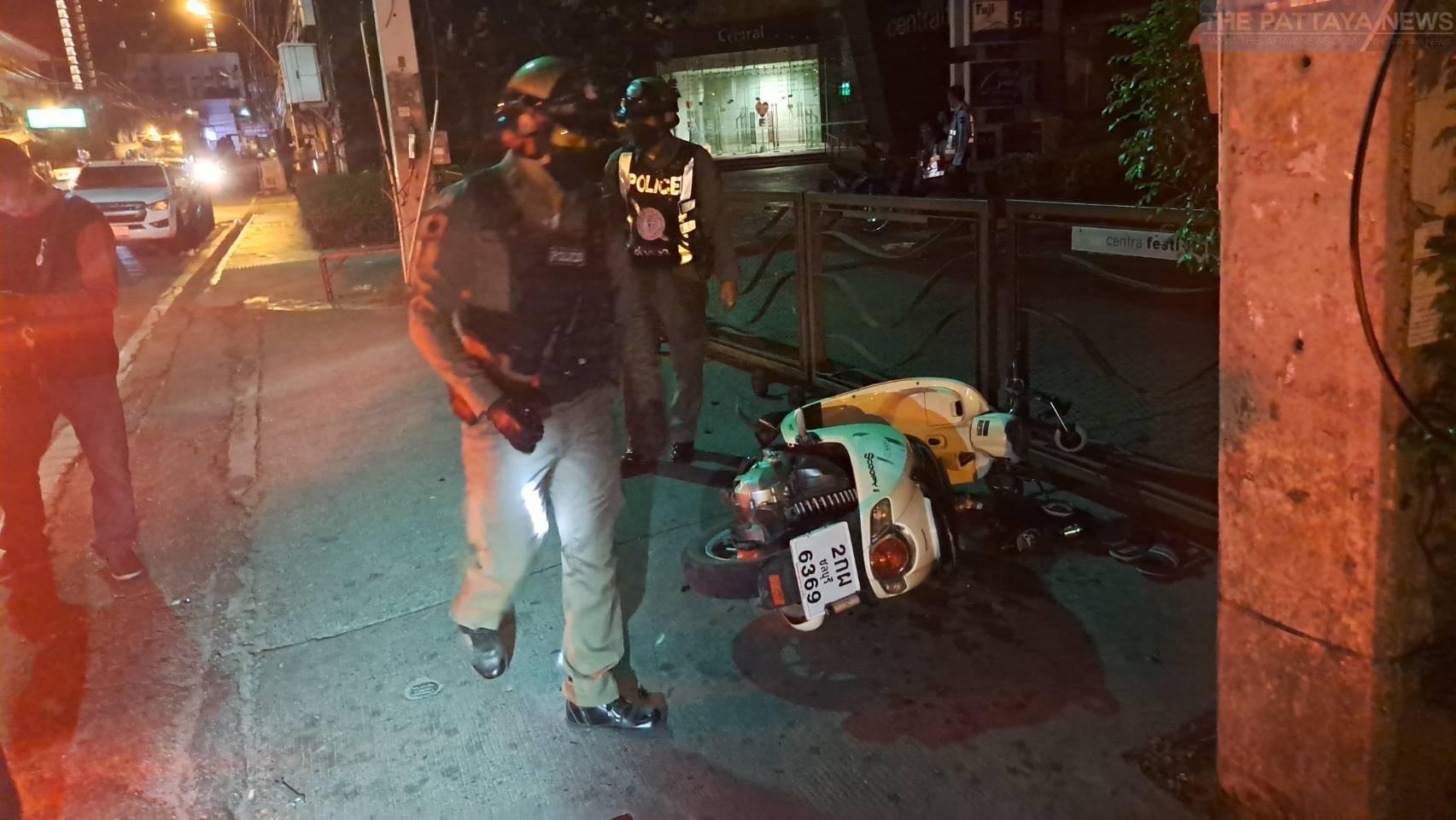 The Pattaya News interviewed Mr. Khajornsak about the incident. He claimed that he went to pick up a customer near a hotel without knowing that the area was close to a motorbike taxi stand and that he was not supposed to pick up a customer within a 100-meter radius of the stand, as mutually agreed upon by the two groups.
Mr. Khajornsak was then approached by an unidentified Win driver, who told him he could not offer his service there. When Mr. Khajornsak asked why, allegedly the Win driver suddenly punched him in the face. Mr. Khajornsak tried to drive away, but was surrounded by the Win drivers who kicked his vehicle.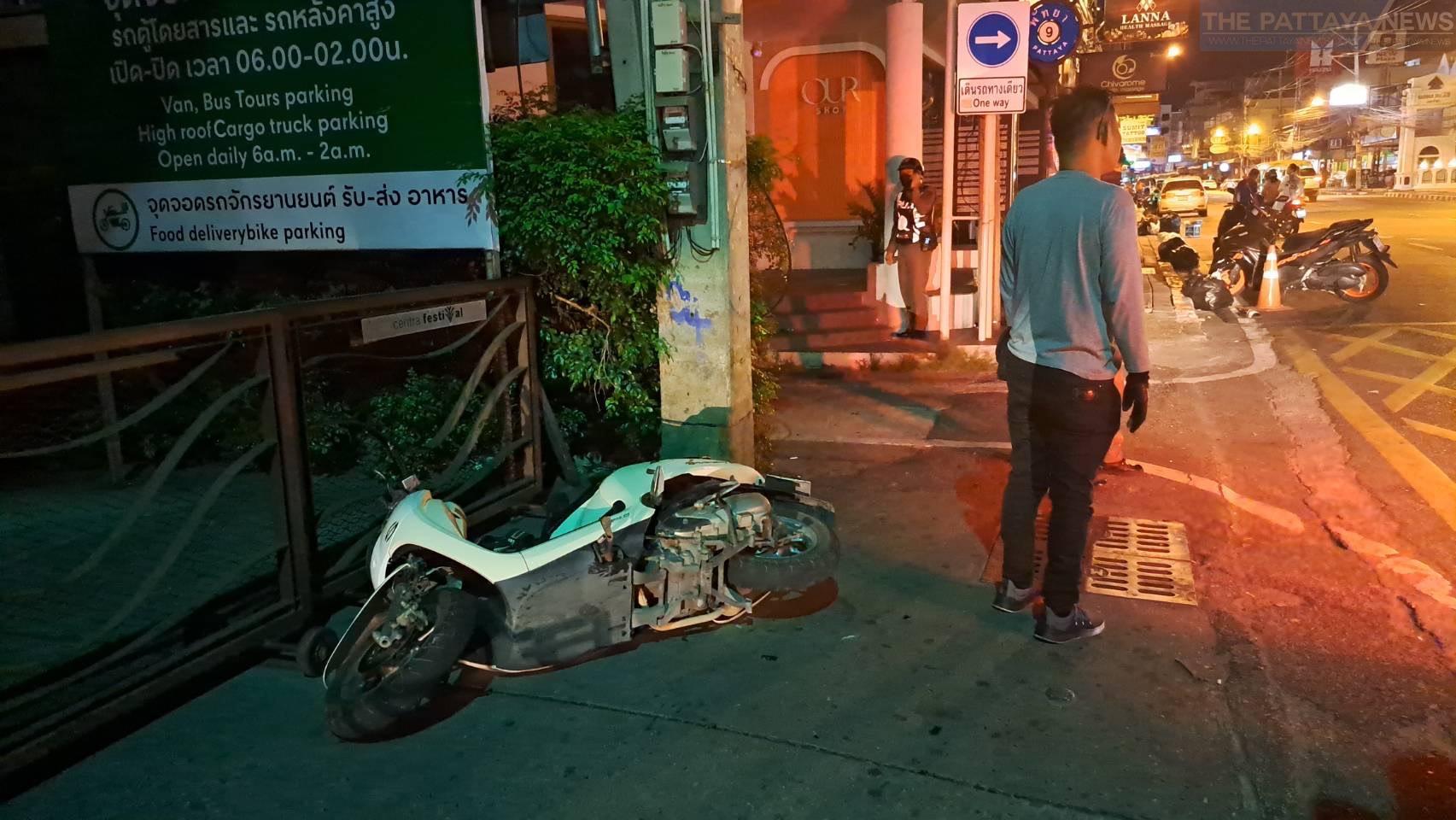 Mr. Khajornsak was then beaten by the gang. He then contacted his friends, reported the conflict to the police, and underwent a medical examination at the hospital.
In an interview with another injured victim, Mr. Ittiphan, who almost lost his finger, he said that his finger was struck by a knife from a Win driver. The cut reached his bone and he needed to get over 11 stitches.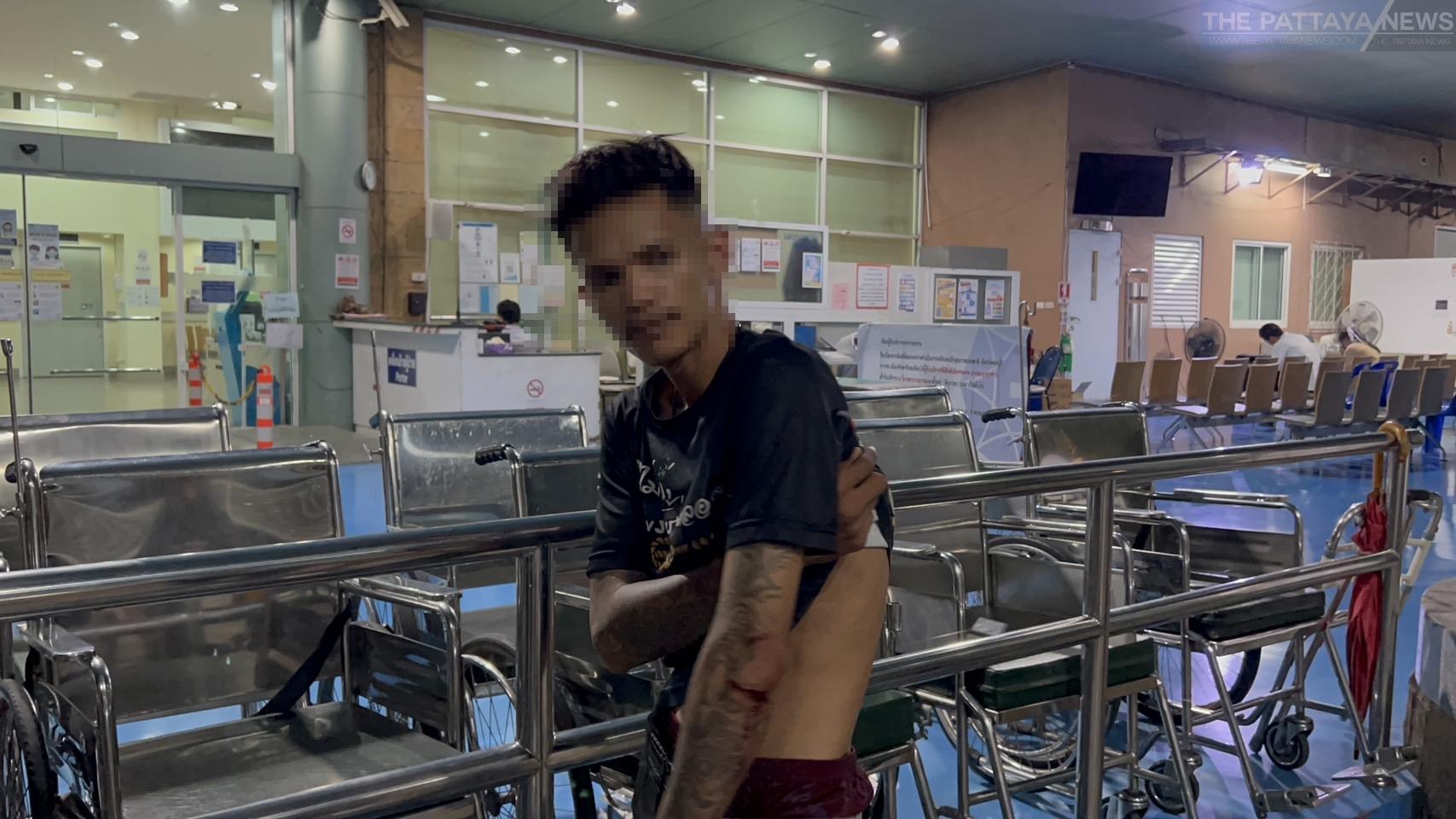 Before being assaulted, Mr. Ittiphan alleged that he had come to look for Mr. Khajornsak on Pattaya Second Road with Mr. Krisada. However, they were ambushed by the Win riders who used various weapons such as baseball bats and knives to attack them.
Mr. Ittiphan mentioned that one of the Win drivers even had a gun and pointed at Mr. Krisada's head while beating him.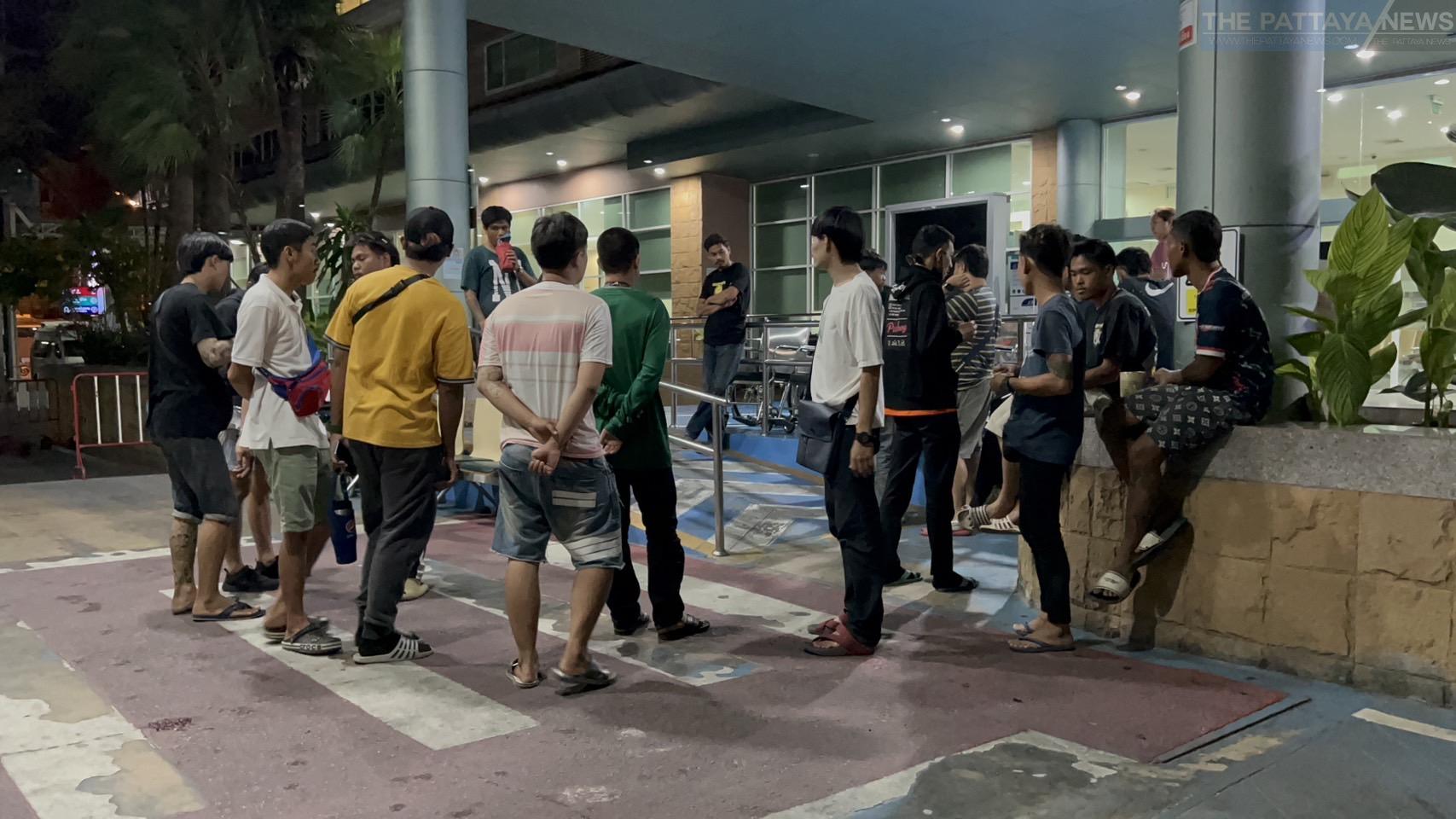 Mr. Wichan Somboon, 58, an eyewitness to the incident stated that he witnessed both groups chaotically brawling with one another. He mentioned, however, that both sides were armed and that he was unaware which group was the aggressor.
The Pattaya police collected evidence at the scene and were reviewing CCTV recordings to identify the involved Win riders. They said that the savage incident was a disgrace to the world class family friendly tourism image of Pattaya.