Pattaya —
A Thai maintenance worker, who once tried unsuccessfully to rescue an Indian tourist from drowning, nearly drowned in the same hotel pool in Pattaya in the early hours of Thursday, August 17th. He was rescued but remains in critical condition.
Sawang Boriboon emergency responders were notified at 1:00 AM on Thursday, August 17th, that a Thai man had drowned in a pool at an unnamed hotel in the heart of Pattaya, Chonburi province. They rushed to the scene to rescue him.
At the hotel, the rescuers discovered that a group of good Samaritans had already pulled the victim out of the water and that he was still alive. The victim was identified as Mr. Utis Saganate, a 40- to 45-year-old maintenance man at the hotel.
The rescue team performed CPR on him as he was in critical condition. They then urgently transferred him to a local hospital.
A group of the victim's friends were in distress, concerned for his fate. They told The Pattaya News that they were celebrating a birthday party at the hotel, during which Mr. Utis excused himself to the bathroom near the pool. However, he was gone for too long, so his friends grew worried and came looking for him. To their astonishment, they found him submerged at the bottom of the pool, face down.
Meanwhile, a good Samaritan named Mr. Rungtham stated that he tried to pull Mr. Utis out of the pool. However, no matter how hard he pulled, the victim would not budge. Eventually, a safety officer leaped into the water and managed to help lift the victim from the bottom of the pool. They then promptly notified the authorities for assistance.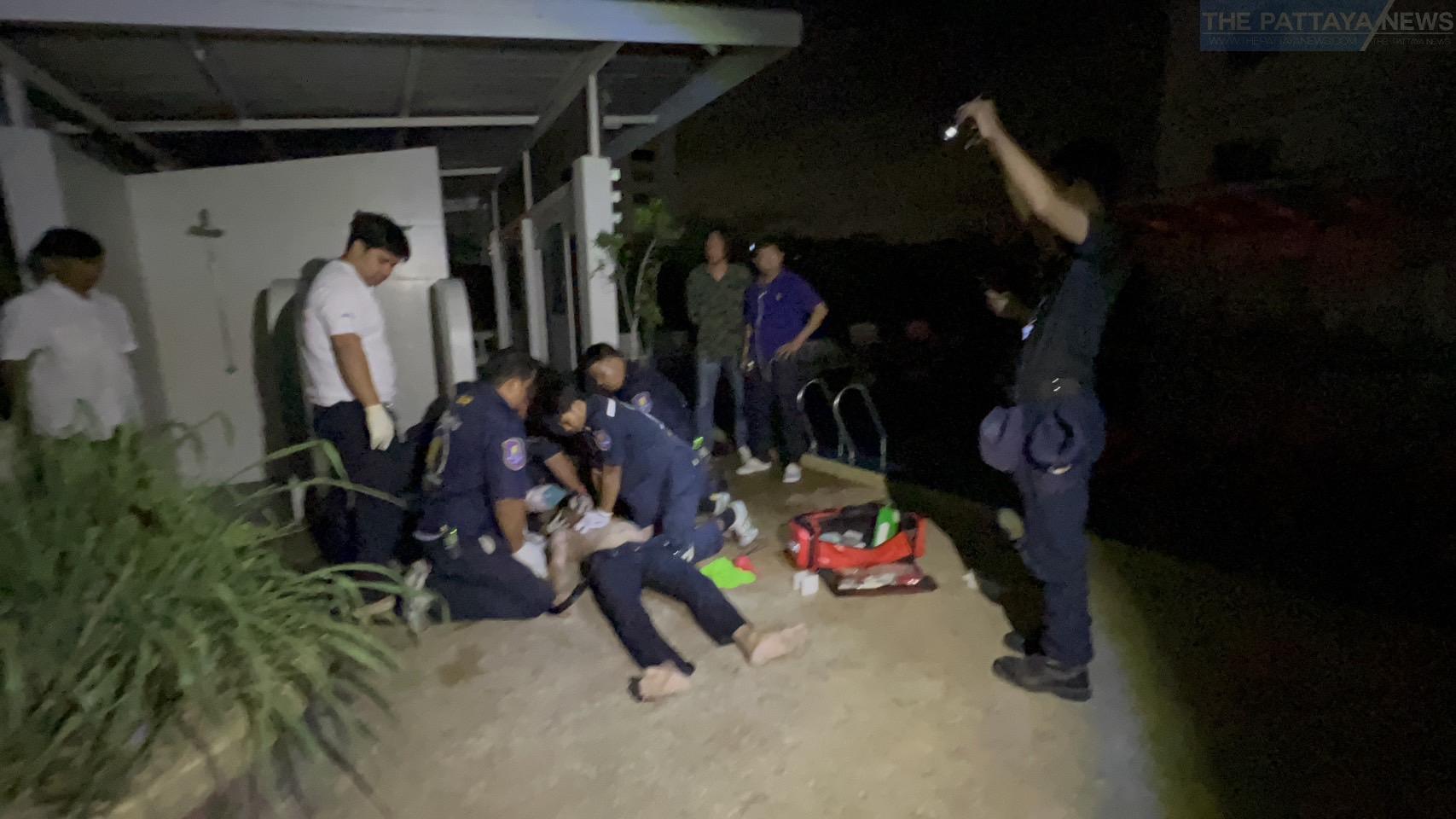 Coincidentally, it was understood that Mr. Utis was one of the good Samaritans who jumped into this same pool in a bid to rescue an Indian tourist earlier this year. However, tragically, the tourist died from drowning.
At the time of reporting, Mr. Utis reportedly remains in a critical condition. The name of the hotel was withheld due to the ongoing investigation.