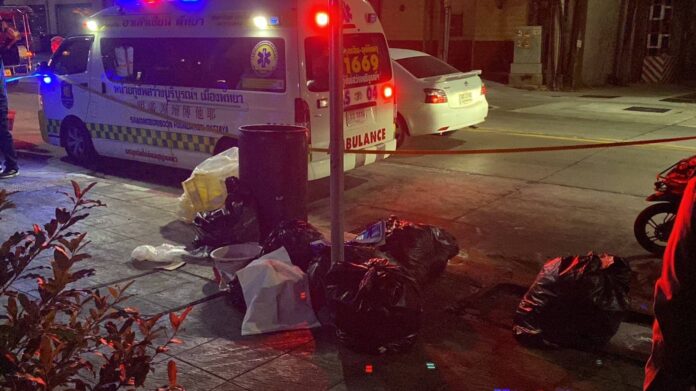 Pattaya —
The corpse of a newborn baby girl was found abandoned in a garbage pile on South Pattaya Road on Monday night, August 14th.
The tragic discovery was reported to Pattaya police at 10:06 PM. After coordinating with Sawang Boriboon rescue services, the police rushed to the incident scene near a Big C department store in South Pattaya to investigate.
Mr. Sompat Boonkampha, a 50-year-old recycler/scavenger, told police that he was scavenging for recyclable items in garbage piles along South Pattaya Road when he came across a plastic basin which contained a black plastic bag.
Curious about its contents, Sompat grabbed the bag, hoping to find something valuable to sell. As he untied the bag and began to look inside, he was astonished to find a newborn baby's leg.
Overwhelmed by the gravity of the situation, Sompat revealed his body started to tremble. After he regained his composure, he quickly dialed the police to report the disturbing discovery and requested immediate assistance.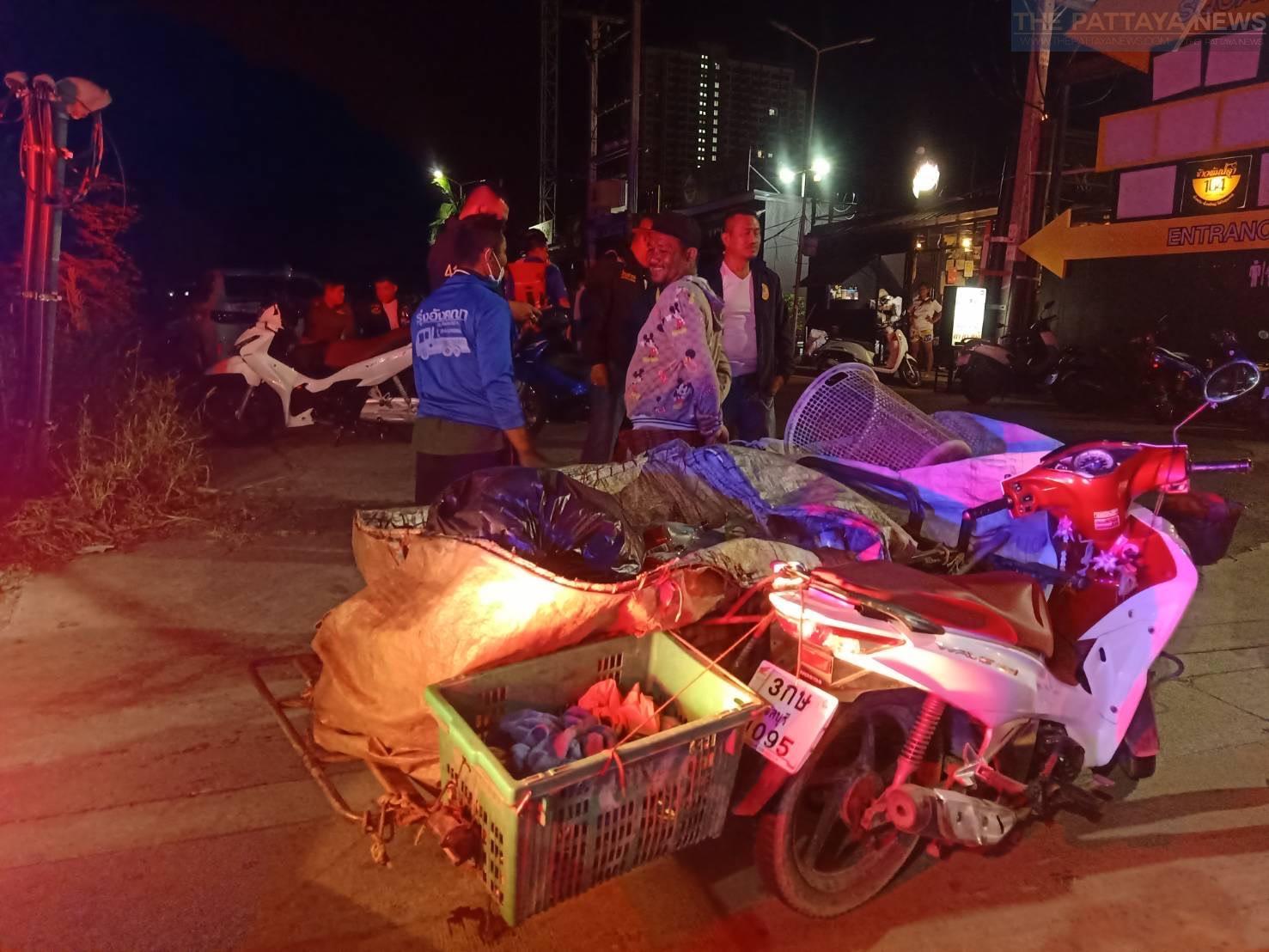 The inspecting police stated to The Pattaya News that the umbilical cord was still attached to the child and that the child was dead for no less than 24 hours.
Another witness identified only as Ms. Ea, who worked at a restaurant near the incident scene, revealed that she noticed a suspicious couple parking their motorbike near the garbage pile in question at 8 PM. The man was pudgy and the woman was tall and slim.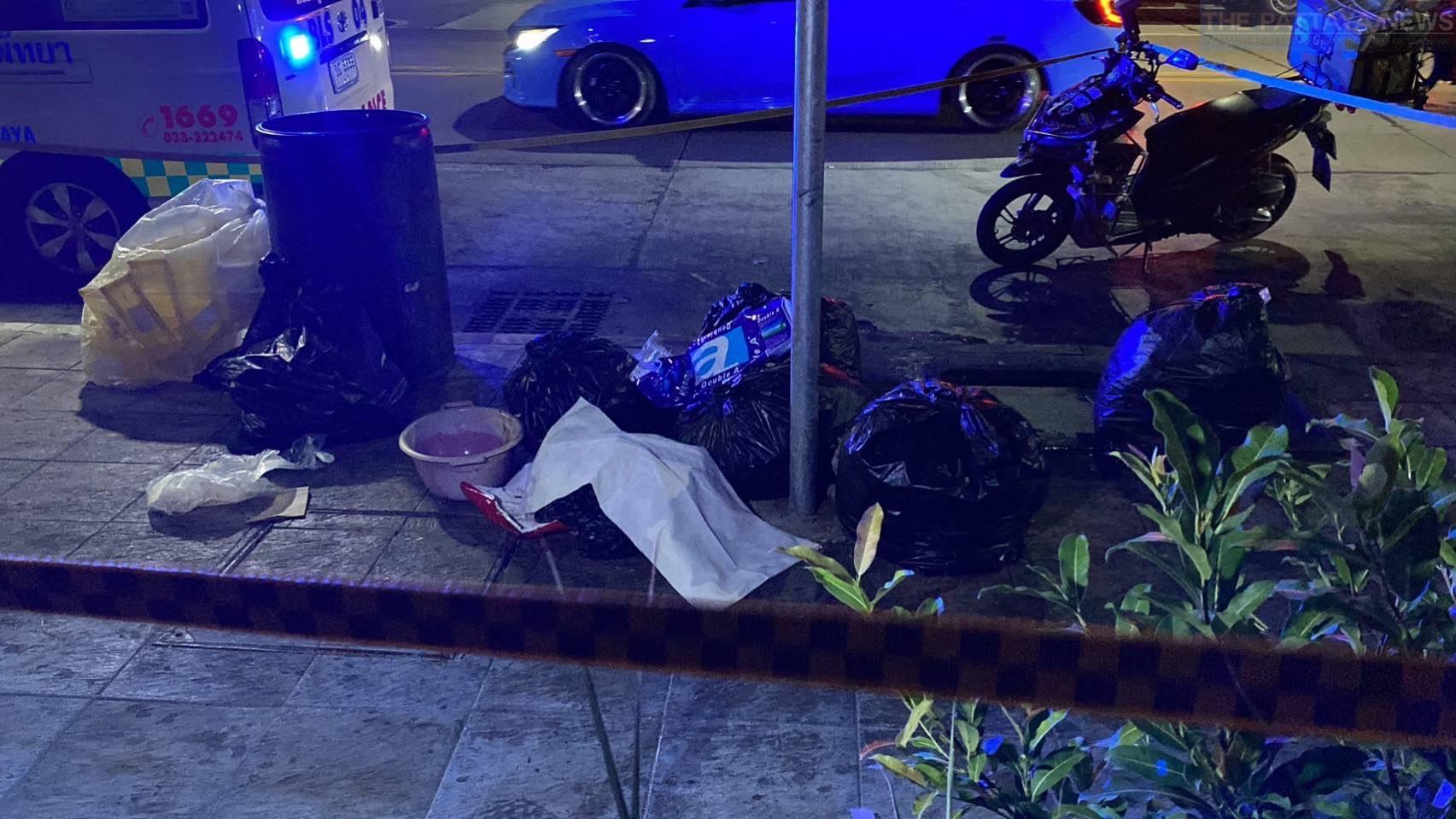 Then, the woman got off the motorbike and walked to the pile while carrying a black plastic bag before leaving it near the bin. Ea told The Pattaya News that what caught her attention was that the man seemed restless, constantly looking left and right. The couple then quickly left on their vehicle.
Police were checking footage of security cameras in the area to identify the individuals who left the deceased baby at the trash heap.
Rescuers took the small body to the Central Institute of Forensic Science for a post-mortem examination.