Sattahip —
A man accidentally burned himself while allegedly trying to set fire to his neighbours house in retaliation for the neighbor filing a noise complaint against him.
Sattahip rescue services received a notification that a Thai man was burned while trying to set a fire on the roof of a house located in the Bang Saray sub-district of Chonburi on Friday, August 4th. They rushed to the scene of the incident following the report.
Upon arriving, the rescue team discovered the victim, Mr. Net Anantakul, 47, with severe burns on his face, arms, and legs. Despite still being conscious and able to communicate, he appeared to be in a state of intoxication, the rescue team stated.
As he was hurried to a local hospital, the injured man admitted that he had a dispute with his neighbor over them reporting him to the local municipality about him making loud noises and creating bad odors while repairing his boat.
Fueled by anger, Net decided to grab a gasoline-filled container and climbed onto the roof of the neighbours house in the middle of the night. Then, he doused the fuel onto the second-floor balcony of the house and ignited it. However, while attempting to light the fire, the gasoline accidentally splashed on him and caught fire, causing him to get burned and sustain serious injuries.
Unable to endure the pain and blisters, Net sought refuge inside his own house and eventually called for rescue personnel to transport him for medical treatment.
Meanwhile, Ms. Siriporn Homsaen, 33, the suspect's neighbor, revealed that during the incident, her foreign husband was staying alone in their home while she was away. Upon seeing the fire, her husband quickly notified the fire brigade, who promptly arrived and managed to extinguish the flames in time.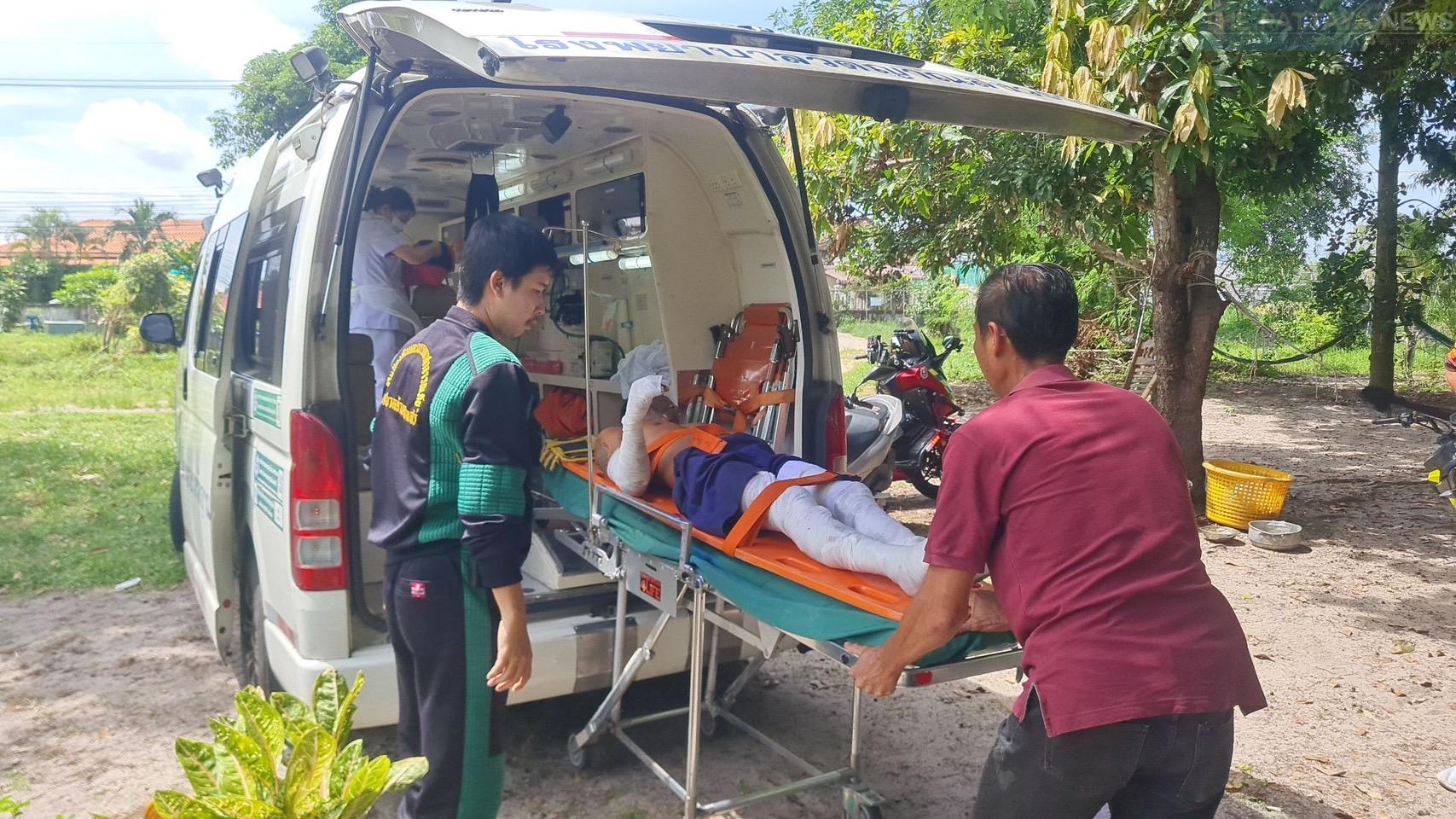 Siriporn believed that the motive behind the attack stemmed from her reporting the neighbours boat repair activities causing loud noise to the local municipality. As a result, the local authorities ordered the cessation of the repair, which might have angered the suspect.
Siriporn filed a report to Sattahip police against the suspect for arson. Police are investigating.