Pattaya —
Pattaya city is currently engaged in a legal dispute with a local restaurant located at Laem Bali Hai, following allegations of unauthorized construction of the establishment.
Pattaya officials led by Mr. Suriya Kaewkhiao yesterday, August 4th, went to the restaurant in question in a bid to dismantle the place, after they decided that the restaurant had been built without proper authorization from local authorities.
Mr. Suriya explained that Pattaya City had previously instructed the restaurant operators to cease operations and demolish the building in accordance with the Building Control Act by September 22, 2022. However, since the specified deadline had passed without the operators complying, Pattaya authorities now have the responsibility of overseeing the demolition of the restaurant by themselves.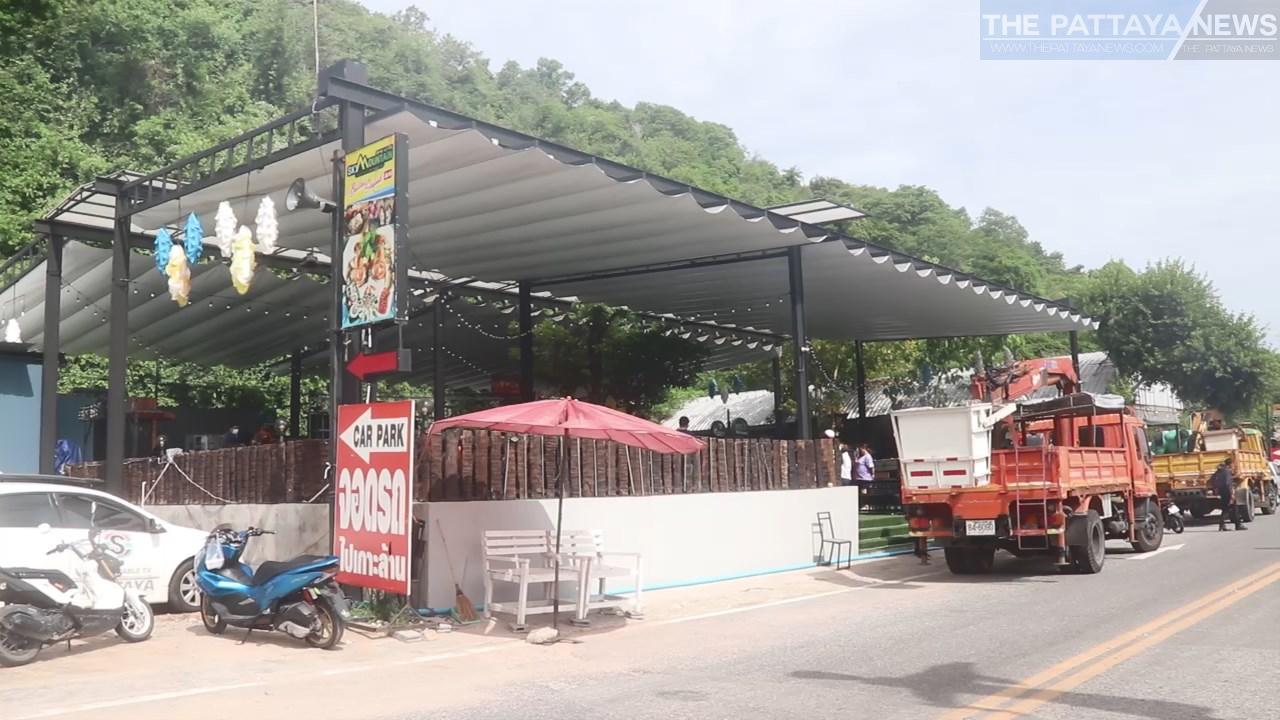 The building owner will also be responsible for compensating the demolition costs of 168,900 baht to the city, Mr. Suriya stated.
However, despite deploying forces on-site to enforce the law, the building owner, who declined to be named, has refused to allow Pattaya officials to carry out the demolition. Instead, he has agreed to let officials file a complaint against him for disobeying the authorities' order.
In return, the owner will file legal action against Pattaya officials for entering and encroaching upon his private property "Without Legal Permission."
Therefore, it remains to be seen how this legal battle will end up for both sides.
TPN media notes this particular website has had a long history of legal battles with Pattaya City, especially during the COVID-19 pandemic, for alleged violations of COVID restrictions, mostly around selling alcohol, which led to continual raids against the venue.