Sattahip —
Expensive assets, including gold and diamond jewelry, cash, and important documents worth over 15 million baht were damaged in a house fire in Na Jomtien within the Sattahip district, this afternoon, August 1st, 2023.
The scene of the incident was a three-storey house in Na Jomtien. Firefighters from the Na Jomtien Municipality rushed to the house at 12:30 PM following a notification from the Na Jomtien police station.
The Na Jomtien firefighter department spent half an hour quelling the fire. Upon inspection of the house, they found that the flames had originated from a room on the second floor.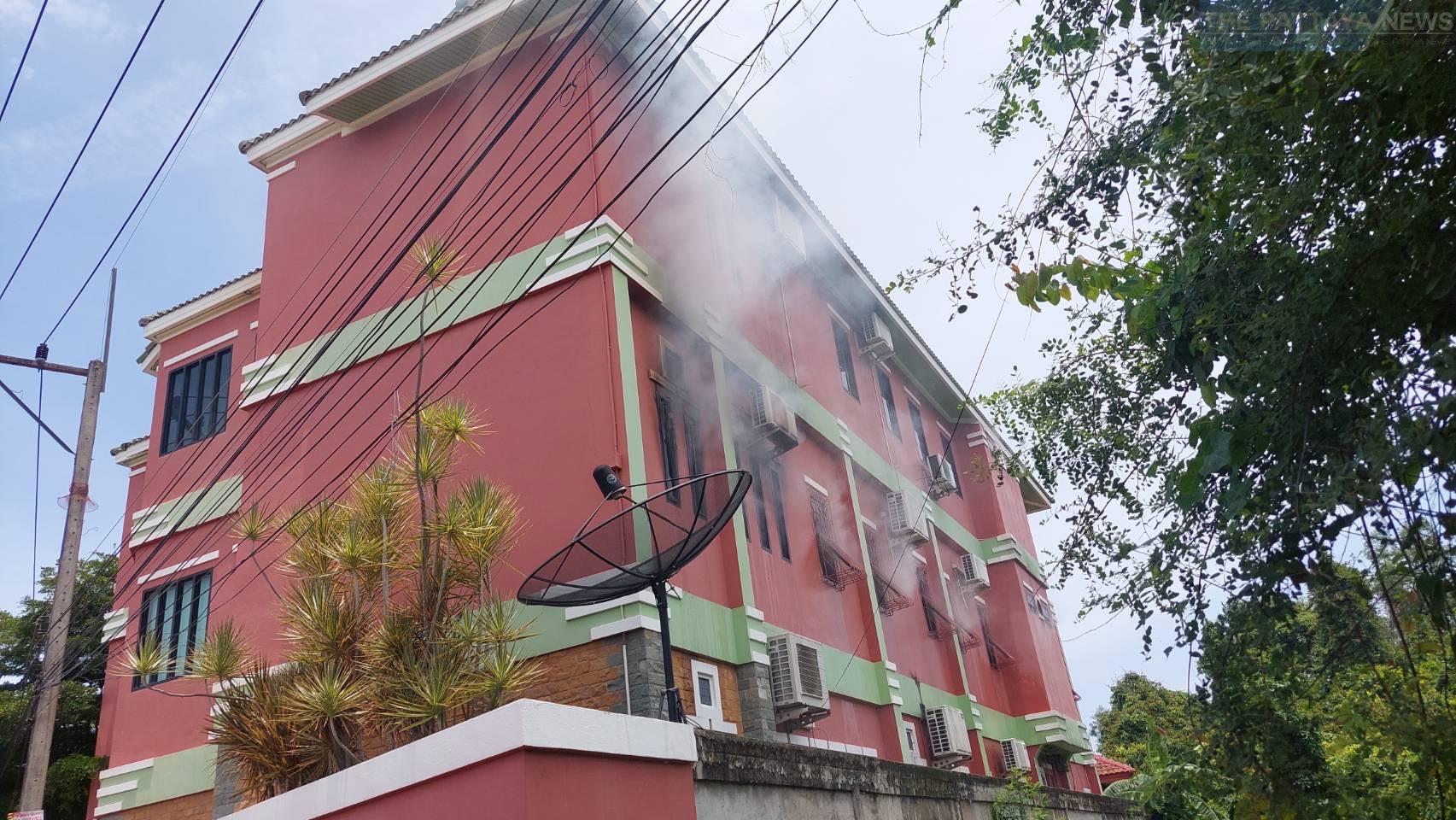 Additionally, it was also found that cash totaling over 3.5 million baht, 56 pieces of diamond, gold bars, bank accounts, land deeds, and various other properties, were damaged by the fire. The total estimated value of the damages was around 15 million baht, according to homeowner Mr. Prasert Thawiapiradiboonsueb, a businessman in Pattaya.
Mr. Prasert stated that while he was inside his house, he heard a loud sound resembling an explosion. Upon quickly rushing upstairs to check, he discovered that flames were already engulfing the second floor.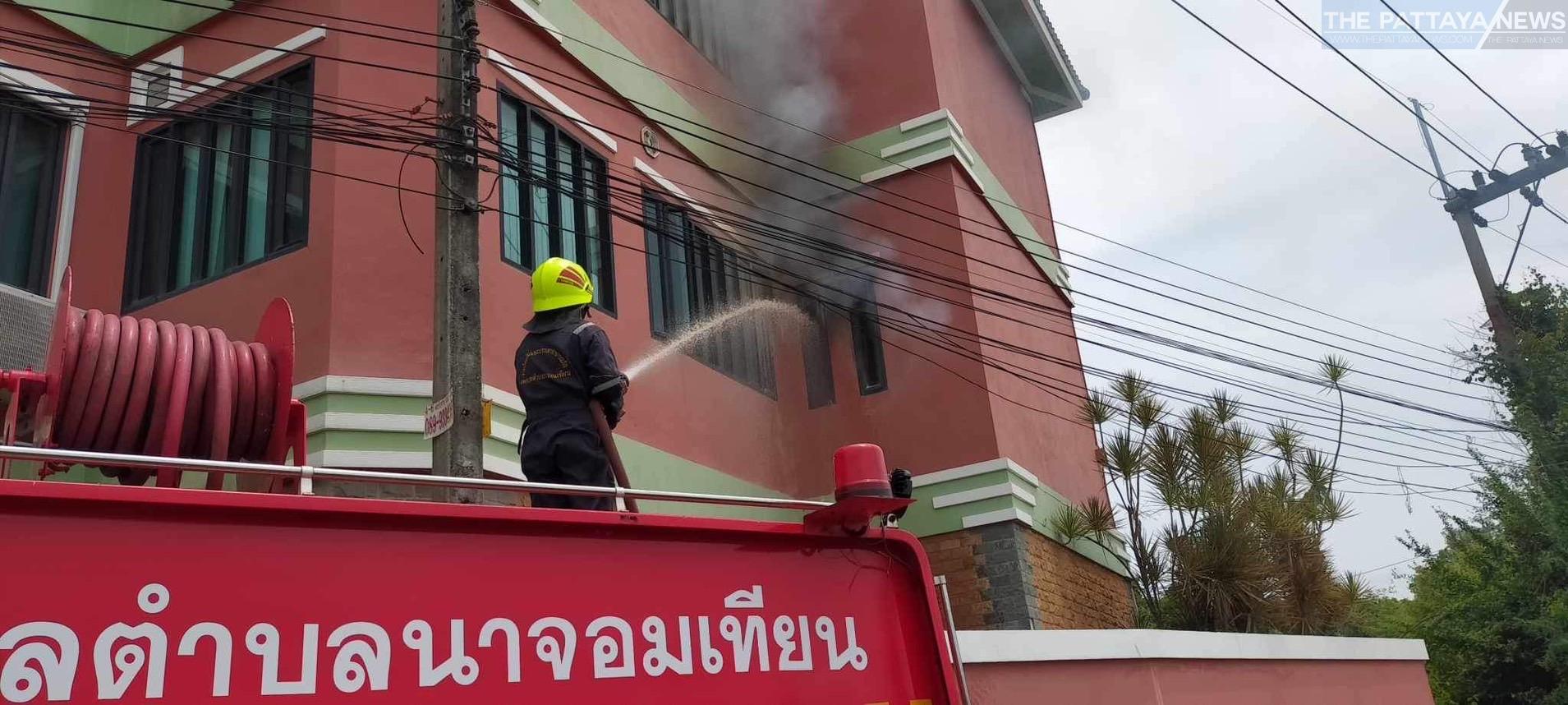 Regarding the cause of the blaze, relevant Na Jomtien authorities believed that it might have been caused by a short circuit. They are, however, examining the house to find the exact cause as of press time.