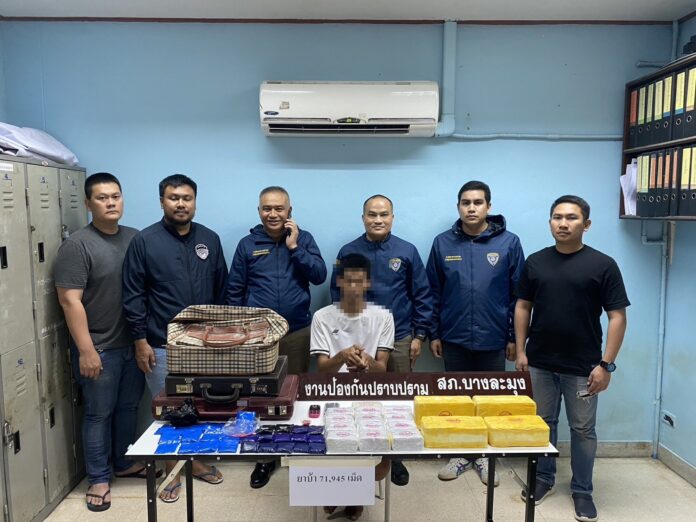 Chonburi —
Police officers from the Banglamung police station in Chonburi arrested a Thai man who had over 70,000 methamphetamine pills at his house in Rayong province, south of Pattaya. The man's child witnessed the arrest and pleaded with the police for her dad's release, promising to be a good kid in exchange.
The heart-breaking story took place on Friday, July 28th, when Banglamung police officers, led by superintendent Pol Col Nawin Sinthurat, arrested 27-year-old Mr. Pathompong Laksukthom for possessing illegal substances.
The arrest was carried out at a house in Rayong's Nikhom Phatthana district following a tip-off from a police informant. The authorities seized 71,945 speed pills, a digital scale, and drug paraphernalia from Pathompong.
According to Pol Col Nawin, the operation was a part of the Royal Thai Police's nationwide policy to fight against all types of crimes. Following this initiative, the police conducted an investigation and discovered that Pathompong was clandestinely distributing drugs within Rayong province and its nearby regions.
The police then baited Pathompong to meet them by ordering one bundle of 2,000 meth pills. The suspect tried unsuccessfully to drive away after seeing the police at the meeting point.
During a search of his house, a heart-wrenching scene occurred when Pathompong's three-year-old daughter found out that her dad was about to be taken away. She reportedly burst into tears and desperately pleaded with the arresting officers, saying, "Please don't take my daddy away. I love him, and I promise to study hard if you help my daddy."
The police were deeply moved by the little girl's emotional plea. They tried to comfort her and, with compassion, gently kissed her cheeks before continuing their duties.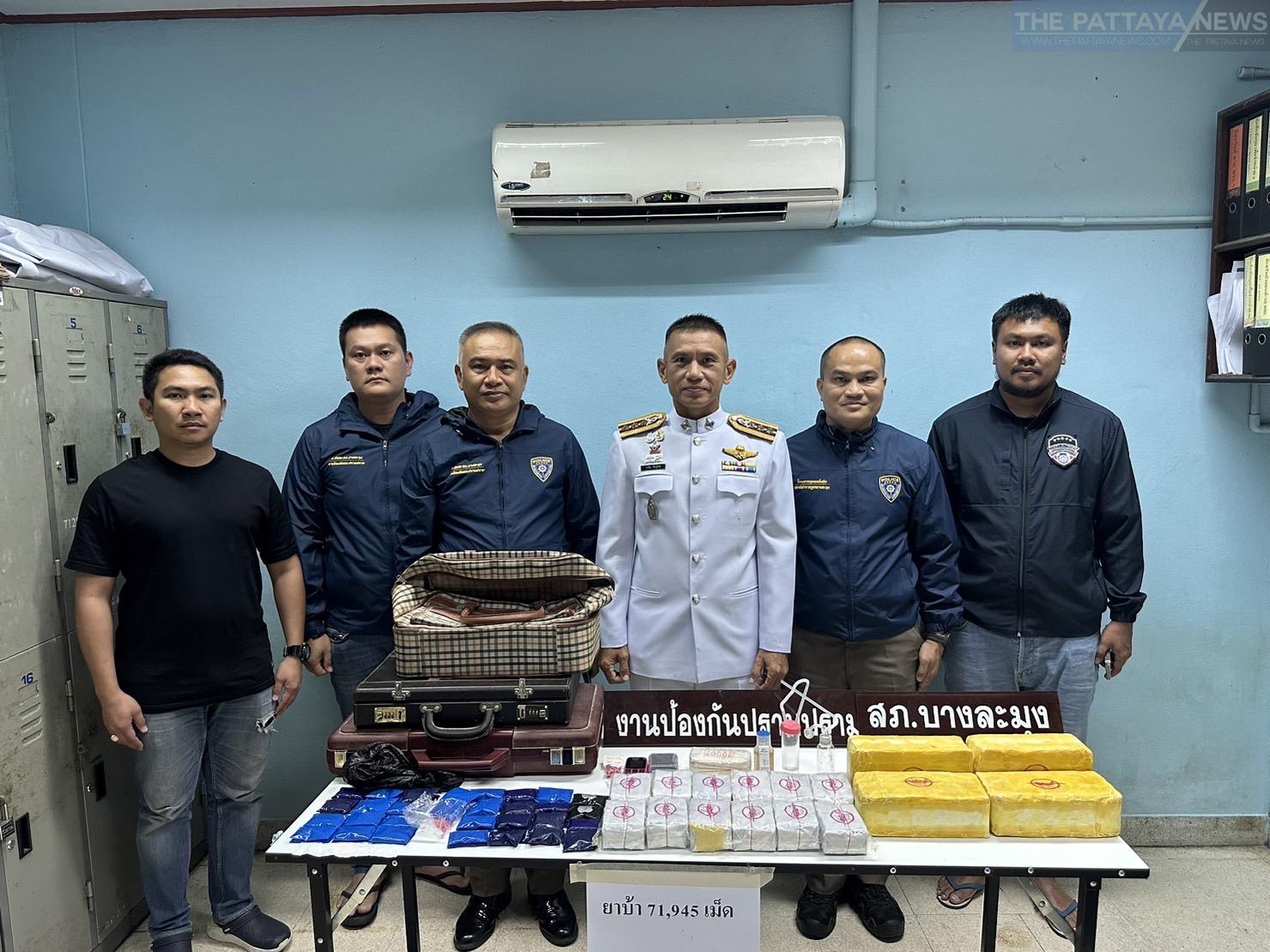 However, despite the officers hearing and witnessing the heart-wrenching incident, they had to fulfill their duty. The police formally charged Pathompong with the offense of distribution of Type 1 narcotic drugs (methamphetamine) and proceeded to take him into custody along with the seized evidence.
At present, the police are handing over the case to the Nikhom Phatthana police station to proceed with legal proceedings according to the law.