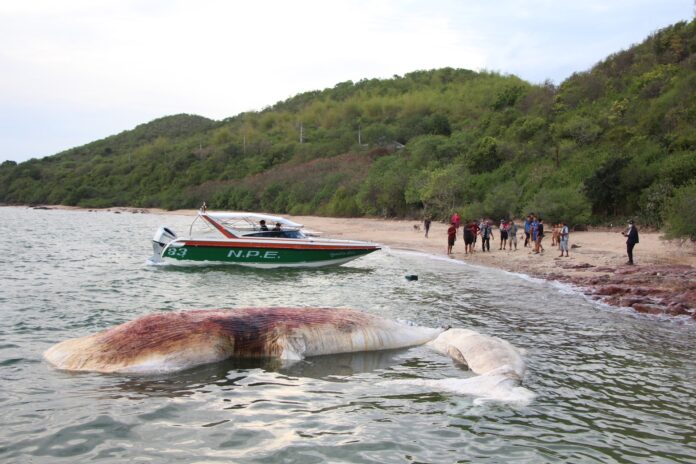 Koh Larn –
A 15-meter long Bryde's whale weighing about 30,000 kilograms was found dead in the sea near Koh Larn.
Mr. Wuttipong Wongin, the director of the Marine Resources Conservation Division 2 told the Pattaya News that local fishermen found the dead Bryde's whale near sunset on July 20th, 2023, about one kilometer from Ta Wean Beach near Koh Larn.
The Bryde's whale was about 15 meters long and weighed about 30,000 kilograms. Wounds were found on its stomach and had started to rot. It was about a five-year-old Bryde's whale. The Bryde's whale was pulled to the nearest land on Koh Larn to find its exact cause of death.