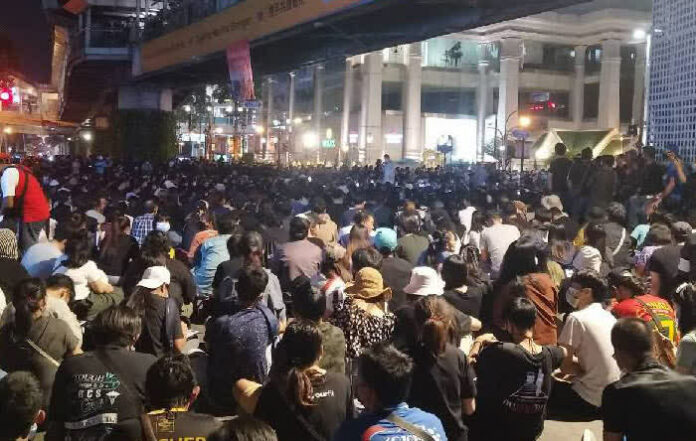 PRESS RELEASE:
The Caretaker Prime Minister has expressed his concerns about potential political protests this week.
The demonstrations, which are expected to draw crowds from both pro and anti-government factions in front of the Parliament Complex, have stirred concerns about possible conflict.
According to Minister Attached to the Prime Minister's Office Thanakorn Wangboonkongchana, Prime Minister Gen Prayut Chan-o-cha requested officials to ensure the smooth management of the gatherings. His primary concern is to prevent any faction from breaching the law and to maintain peace, urging everything to proceed according to proper procedures.
Addition, Thanakorn stressed that Gen Prayut wished to avoid escalating national tensions. Emphasizing that Thailand has been working hard to achieve stability over the past 8-9 years, the caretaker prime minister called for a peaceful political climate and progressive movement.
Concerning the selection of the Prime Minister, which could possibly be extended to a third round, the spokesperson said the premier did not express specific concerns and believes the political processes will unfold as per the parliamentary mechanism. In case the leading party fails, the second or third-ranking parties will form the government.
Moreover, Gen Prayut voiced concern over intimidation among some citizens. He said he was apprehensive that such situations could lead to further divisions within the nation and has ordered relevant agencies to monitor and manage the issue closely.
Notably, he mentioned the case of a senator who was targeted online, highlighting how these issues often spread further on social media platforms and potentially lead to more disputes and conflicts.