Pattaya —
Thai law enforcement officers have arrested two suspects in the gruesome murder of German real estate broker Hans Peter Mack so far, while still chasing the third Pakistani suspect.
First our previous story:
The Thai police arrested the main suspect in the murder of Hans Peter Mack in Bangkok yesterday.
Now for our update:
On Tuesday, July 11th, the Thai police arrestedice had arrested Mr. Olaf Thorsten Brinkmann, a 52-year-old German national, who is one of the prime suspects involved in the abduction, murder, and dismemberment of Hans Peter Mack who went missing after attending a business meeting about a real estate property in Pattaya on July 4th.
Mack's dismembered body was found earlier this week inside a large freezer hidden in a bedroom of a rental townhouse within the Nongprue sub-district of Banglamung district, Chonburi.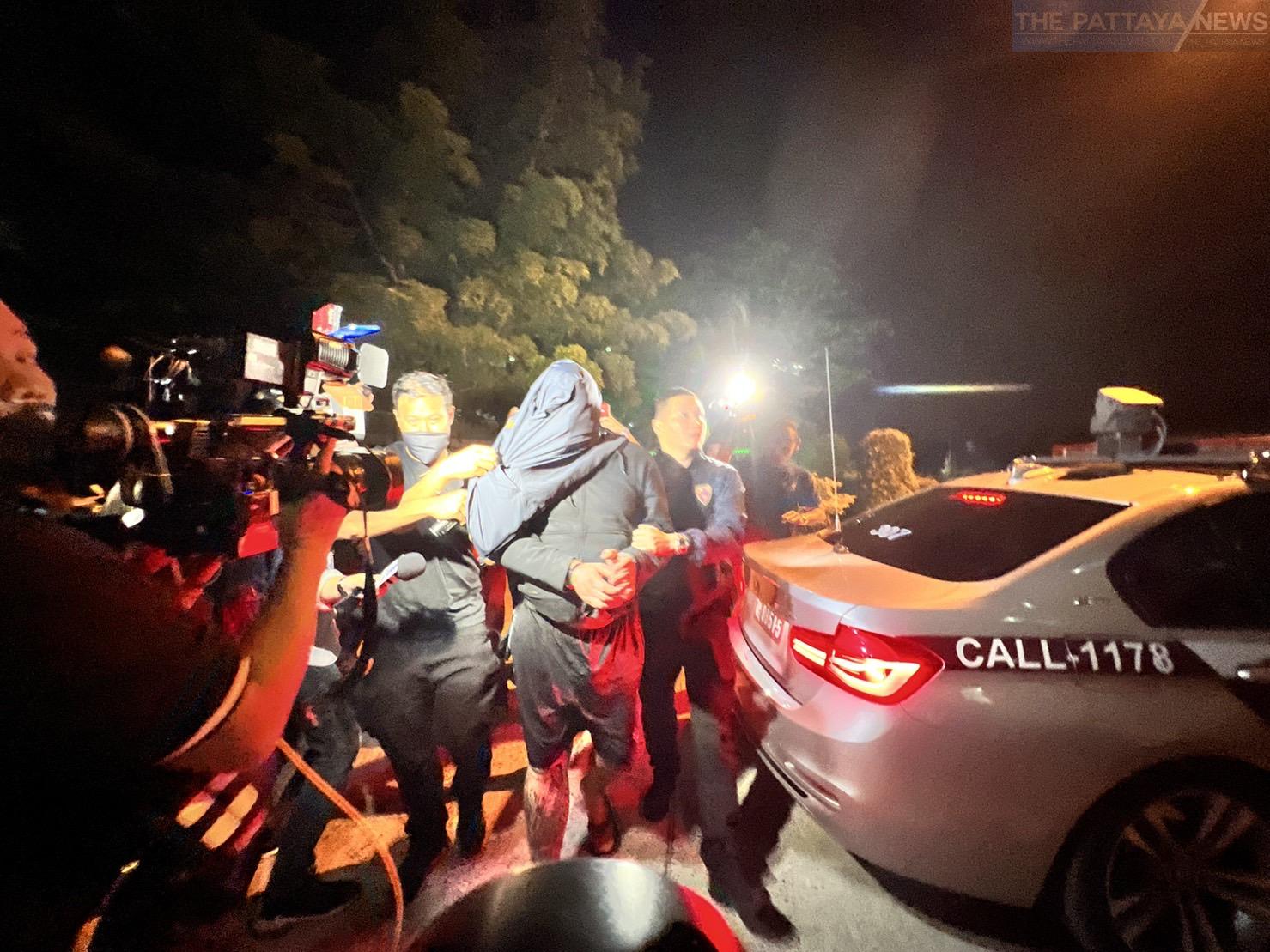 At least three suspects, including Brinkmann and Mrs. Petra Christl Grundgreif who previously surrendered to Thai police on July 11th, were suspected of being involved in the case. The police are still chasing the third remaining suspect, Mr. Sahruk Kareem Uddin, 27, a Pakistani national with Thai citizenship.
The three are charged for conspiring to commit murder and concealing a corpse. A fourth individual, a disabled 52-year-old German woman who police say is not a suspect but was an individual who resided at the rental home during the time the body of Mr. Mack was stored in a freezer was found yesterday, July 11th, as well. Police had wanted her for interviews but have continually stressed she is not a suspect in the actual murder and concealment of the body.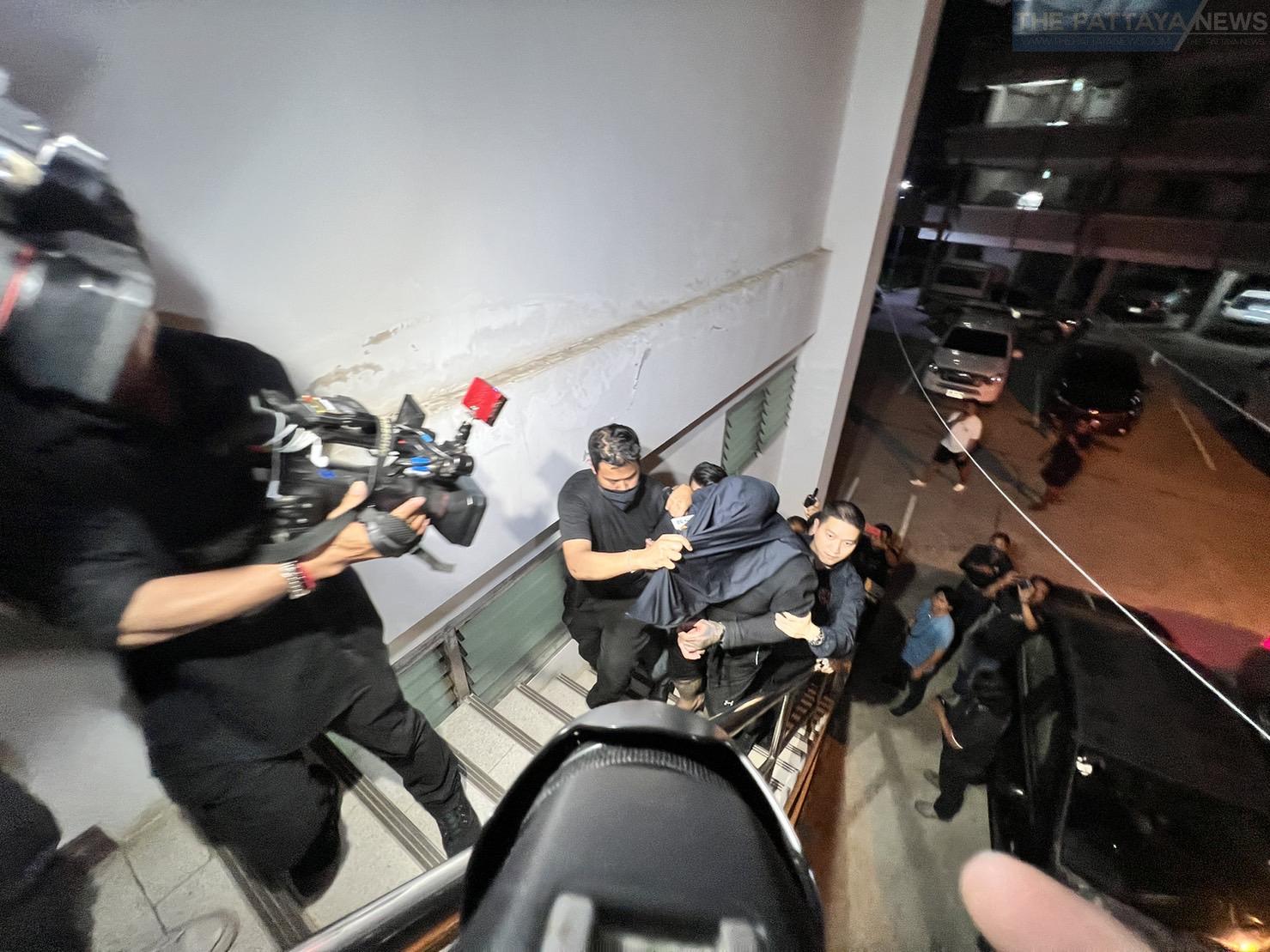 Regarding the arrest of Brinkmann, the police were able to track him down and apprehend him last night at a motorcycle clubhouse in the On Nut area of Bangkok. He was then transferred to the Nongprue Police Station for questioning.
After arriving in Nongprue and while being flanked by police, Brinkmann stepped out of the police vehicle and had his head covered with a hood to conceal his face. The Pattaya News team attempted to ask him if he had anything to say, but Brinkmann refused to speak. He was later questioned in a separate questioning room from Grundgreif who turned herself in earlier, according to police. The details of the interrogation are still limited but Brinkmann is reportedly not giving any information other than denying all charges and referring any further discussion to a lawyer.
Meanwhile, Thailand's top cop deputy national police chief Pol. Gen. Surachate Hakparn held a press conference late last night in Pattaya to announce the results of the operation into the murder of Hans Peter Mack.
According to him, he believes that the Pakistani suspect, Uddin, is still hiding in Thailand and that he will be captured soon.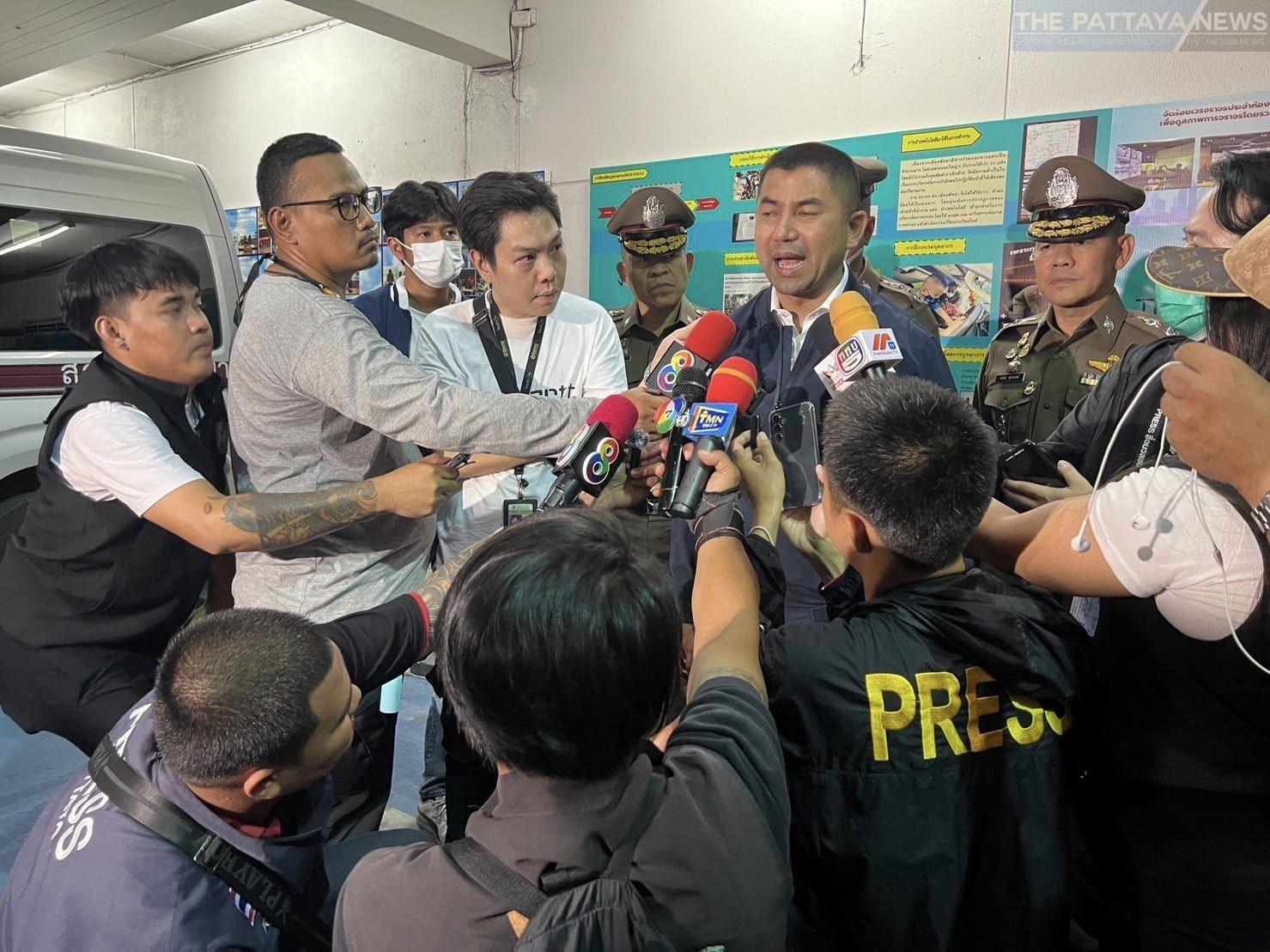 Uddin was seen on CCTV cameras sitting on the truck bed that carried a freezer used to store Mack's body.
Pol. Gen. Surachate said the group of murderers might also be connected to a motorcycle gang with a history of international criminal activities. He confirmed that the authorities have solid evidence to prosecute every culprit. He stated an investigation into connections with transnational crime and the motorbike gang was ongoing.
Pol. Gen. Surachate was personally thanked by the family of the victim and the German embassy for his quick and efficient work on the case.