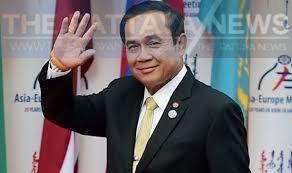 Thailand-
Current caretaker Thai Prime Minister Prayut Chan-O-Cha has announced today, July 11th, 2023, that he is officially resigning from the Ruam Thai Sang Chart party and politics. This ends his nine year political career in Thailand started by a coup in 2014.
Prayut will serve his remaining time as caretaker PM, which is nearly over as a vote for the new Prime Minister is set for this Thursday, July 13th.
In a brief statement, Prayut said he had "Done his best."
As the leader of Thailand through a military-led coup and in charge during tumultuous years of COVID-19 restrictions and border closures Prayut was a divisive figure and deeply unpopular with progressive and liberal voters, especially youth. However, he had a core base of military and Royalist supporters who maintained support for him during his leadership period.
Prayut was in power for a total of nine years and him resigning fully opens Thailand to its next chapter which may begin as early as this Thursday during voting for Prime Minister. Highly charismatic and popular frontrunner Pita Limjaroenrat is wanted by many voters to be the next PM but this is no guarantee as members of the Junta appointed Senate have threatened to block his appointment and Pita also has a stormcloud hanging over him in terms of an ongoing legal case around his holding of media shares which could disqualify him as PM.
Stay tuned to TPN Media for all your Thai political coverage needs.