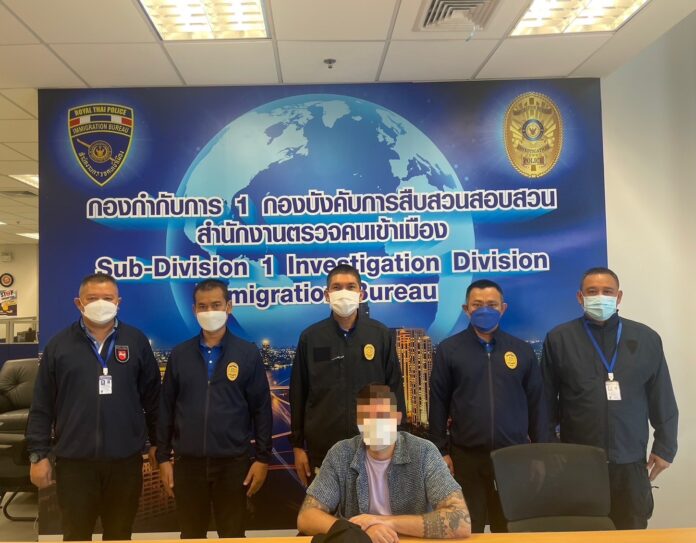 National —
Immigration Bureau commissioner Pol. Lt. Gen. Pakphumpipat Sajjaphan held a seminar on Thursday, July 6th, to equip immigration officers with the necessary skills to effectively address the issue of overstayers.
Overstaying is when someone stays past the date of their legal visa without permission from Thai Immigration.
Within the next three months, the number of overstayers should be reduced to zero, as they are more likely to engage in criminal activities, which can adversely affect Thailand's tourism industry, Pol. Lt. Gen. Pakphumpipat said.
He added that the immigration bureau would also develop complex investigative strategies to reach this goal of zero by focusing on dismantling networks involved in smuggling foreign individuals into the country.
Immigration officers would be deployed regularly to conduct on-site passport checks at places, especially entertainment venues nationwide, and businesses would be required to report the accommodation of foreign individuals to the officers. Thai law allows random checks of foreign nationals to ensure they are legally residing within the Kingdom. It is also the law to have legal identification on one's person at all times.
Pol. Lt. Gen. Pakphumpipat believed that in the future, the database of the Immigration Bureau on foreign people within the Kingdom would be greatly strengthened.
This would allow immigration officers and police officers to be able to track foreign individuals whether they were lost or had committed a crime within 1-2 days, he said.
The plan will also utilize smart cars which are equipped with advanced camera face recognition technology connected to the Thai Immigration Database constantly scanning faces of pedestrians and bystanders to identify those on overstay. This technology had been utilized successfully in busy tourist areas that also had many problems with overstaying like Phuket and Pattaya.
Penalties for overstaying differ based on the period overstayed but often include deportation at the overstayers expense, fines, blacklisting, and detainment at the Immigration Detention Center in Bangkok until one is deported.