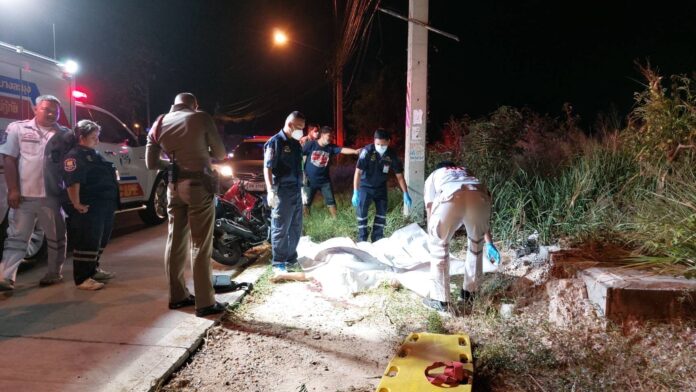 Chonburi —
An intoxicated Burmese man crashed his motorbike into a power pole in Banglamung district and passed away.
The body of 30-year-old Mr. Ky Lin Aung of Burmese nationality was found on the road on Soi Nong Sadao within the Banglamung sub-district of Banglamung district, Chonburi province.
He was discovered near his black Honda Wave 125i motorbike, with severe injuries to his head. Mr. Ky immediately passed away at the scene.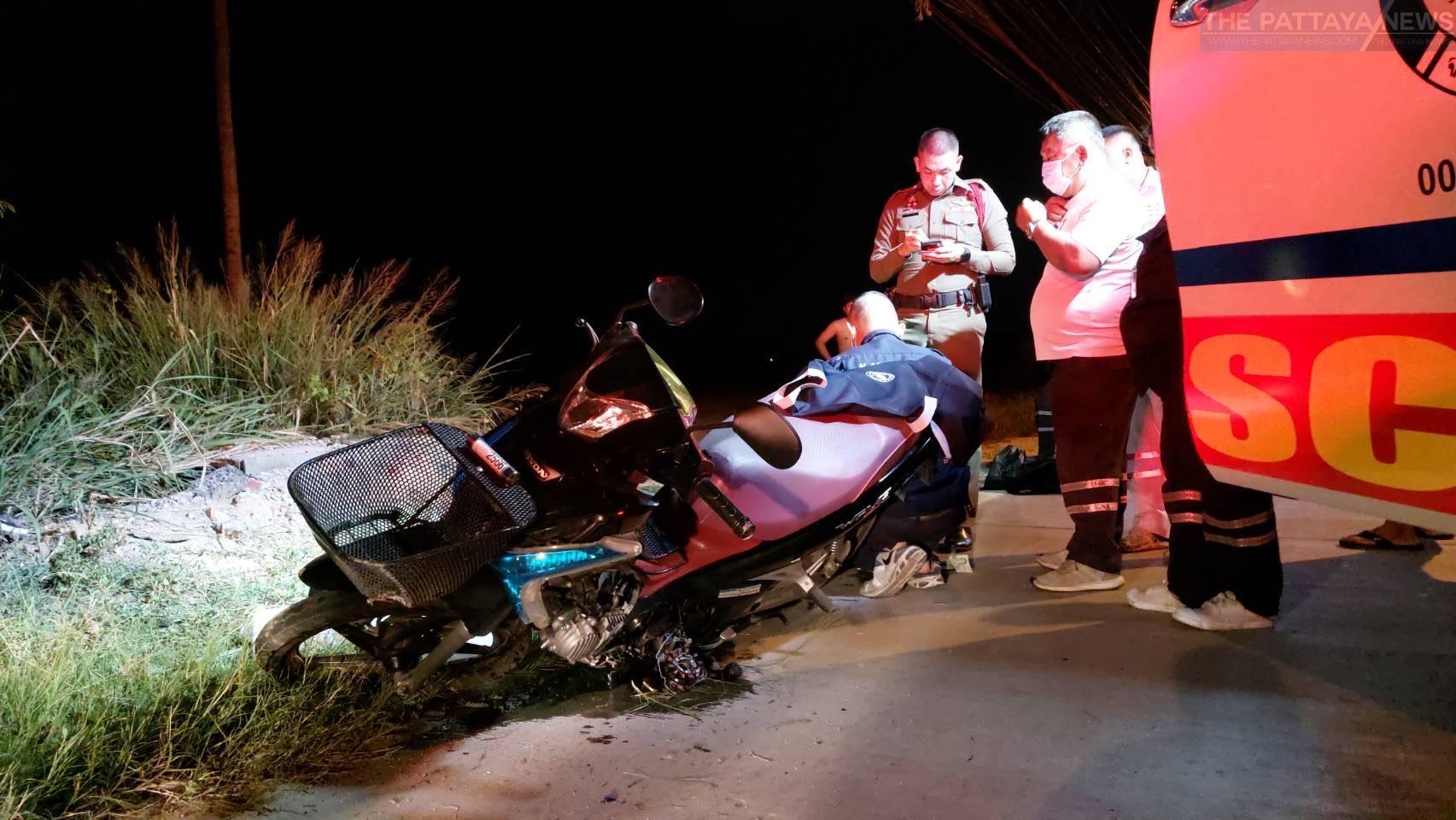 According to reports, police assumed that the victim had collided his vehicle with a power pole. The man had just bid farewell to his compatriots who had been drinking alcohol together at a party, according to the police.
The incident was reported to Banglamung police on July 3rd. The deceased remains at Banglamung Hospital to await his relatives for funeral arrangements.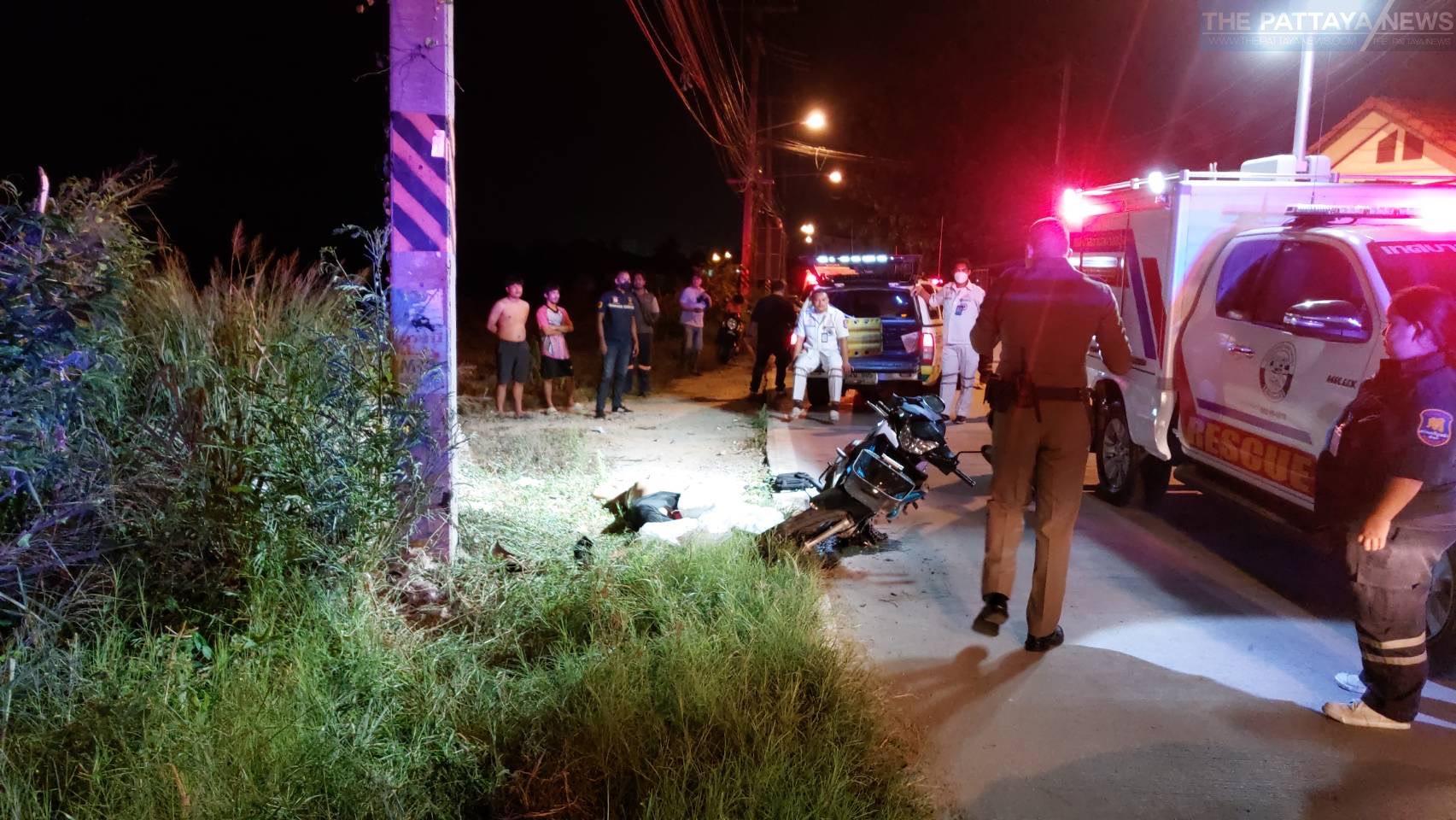 This is surely not the only road accident in Chonburi as of yesterday.
At 01:00 AM, two motorbikes collided with one another on South Pattaya Road near Soi Pattaya 10. The three victims suffered serious injuries and were rushed to a local hospital.
The cause of the accident was that one motorbike cut the other off. However, it is still under police investigation.