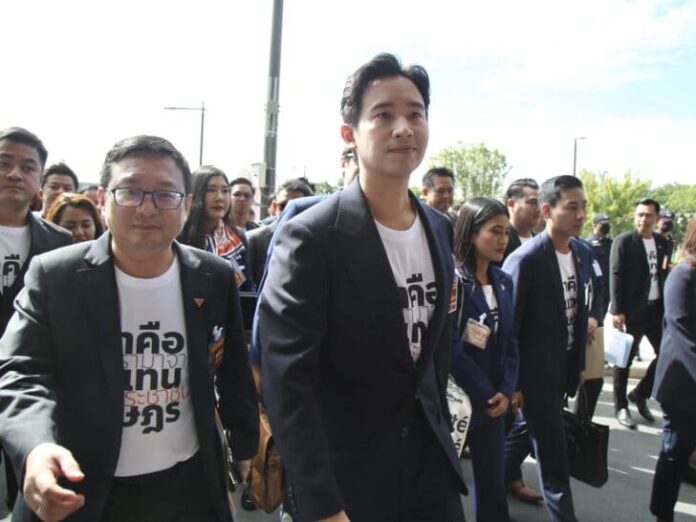 Thailand –
The Move Forward party postponed and rescheduled a meeting with the Pheu Thai Party to discuss the important House Speaker position.
This is a prominent step for the government to form and elect a Prime Minister and the still fragile coalition to continue.
The deputy spokeswoman for the Move Forward party Ms. Pukkamon Noonanant told reporters via a LINE group late Tuesday late night (June 27th) that the party has postponed the meeting originally scheduled for Wednesday (June 28th) with the Pheu Thai party. As of press time, the meeting has been rescheduled to Sunday, June 2nd.
It is believed that the postponement is due to a Pheu Thai Party meeting on Monday (June 27th). They have insisted that they want the House speaker position and they must have 14 cabinet seats and the Speaker of the House of Representatives. This is part of them remaining a coalition partner of the Move Forward Party.
Meanwhile, the Move Forward Party has insisted that the House speaker position must be a place for the number one party who got the most seats in the election, themselves. They have agreed internally to nominate Padipat Suntiphada, a constituency MP for Phitsanuloke, to be the House speaker. However, Pheu Thai, the number two party in terms of Parliament seats, have not yet agreed to this.
The meeting Sunday is set to be one day before the Parliament meets for the first time since the forming of the new government.
Stay tuned to TPN media for further updates on the forming of the new Thai government.
The preceding was originally posted on our sister website TPN National News.