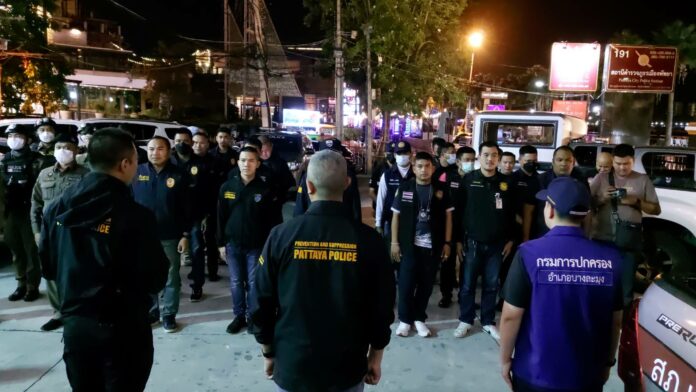 The Office of the Attorney General has received a petition from three police officers in Chon Buri province, who are facing allegations of attempting to extort 140 million baht from an online gambling network.
The petition, submitted by Pol Lt Col Sathian Ratchapongthai, Pol Maj Nakhonrat Nonseelad, and Pol Capt Somboon Butdalert, expresses concern over their violation of new regulations that mandate the recording of video and audio during arrests.
The officers admitted to not adhering to the newly implemented regulations and have requested the OAG's involvement to ensure a fair investigation by other police personnel. The trio apprehended Thaninwat Udomchaowaset, the suspected mastermind behind the illegal gambling website Foxbet168, in Bangkok on May 23. However, no video or audio evidence of the arrest was recorded. During the arrest, the three officers escorted Thaninwat to meet Chon Buri police chief Pol Maj Gen Kamphon Leelaprapaporn, where the alleged extortion attempt reportedly took place.
Currently, a total of 10 officers and three civilians have been charged in connection with the case. This comes after six individuals under investigation for their involvement with Foxbet168 accused the Chon Buri police chief and his subordinates of extortion.
The Office of the Attorney General said it will now thoroughly examine the petition and investigate the circumstances surrounding the alleged extortion incident, aiming to ensure a fair resolution for all parties involved.
The preceding is a press release from the Thai Government PR Department.