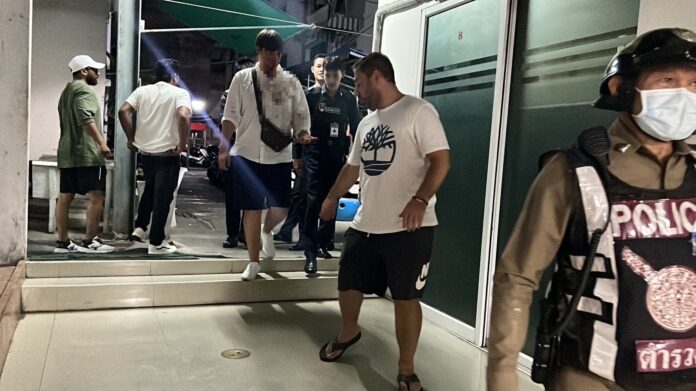 Pattaya —
CCTV footage inside a Pattaya Walking Street go-go bar where a Russian tourist was allegedly beaten revealed he was not attacked by the guards as initially reported but rather two unidentified foreign men. The guards were attempting to control the situation.
First our previous story:
Around three go-go bar guards allegedly attacked a Russian tourist, who reportedly refused to pay for the drinks he had ordered, on Walking Street at 3:30 AM this morning, June 18th.
Now for our update:
According to a CCTV recording from inside the unidentified go-go bar located on Pattaya Walking Street, a large-built unidentified foreign man wearing a black shirt was clearly seen first initiating a punch at the Russian victim, Mr. Oleg Rusovsiannikov, 33, triggering a retaliatory strike from his friend and starting the whole fight.
The attack came after the victim group reportedly refused to pay their 1,975-baht bill. While guards and staff were discussing the bill problem with the victim, another group of foreigners got involved for unknown reasons and then attacked Oleg. CCTV shows Oleg covering his face with his hands as the foreigners attacked him, which is why he was unable to discern the exact identity of his attackers immediately, said Pattaya police.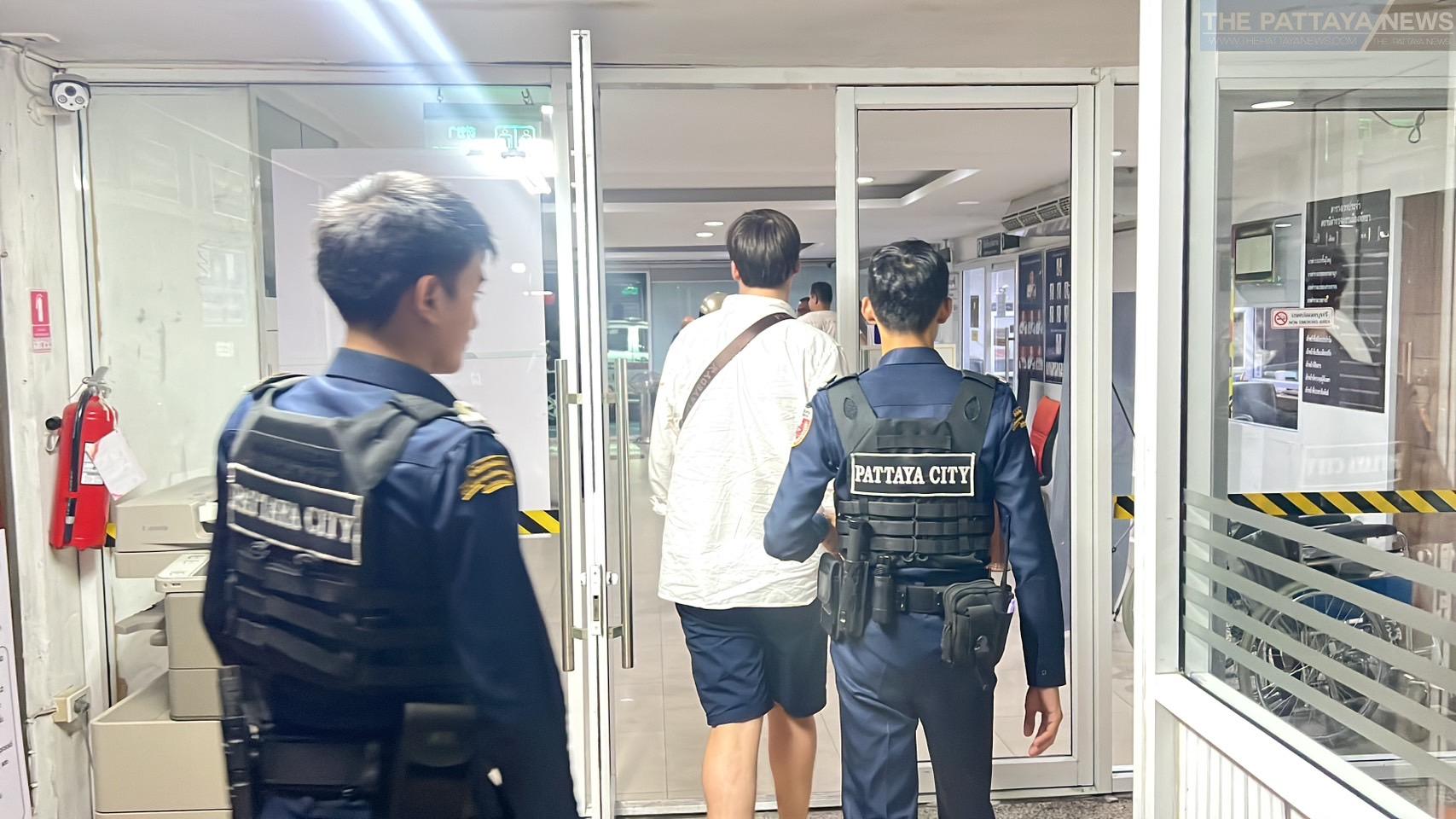 After seeing the fight, the venue's bouncers intervened to prevent further escalation. However, another unidentified foreign man wearing a patterned shirt suddenly jumped into the scene and delivered kicks to the injured victim, while some of the guards tried to hold him back.
The situation then became chaotic with the victim still only able to guard his face before eventually falling to the ground. The man in the patterned shirt, however, continued to persistently kick him, forcing the guards to have to remove the injured Russian from the premises to allow him to escape from the fight.
The guards then closed the venue doors to end the tumultuous altercation.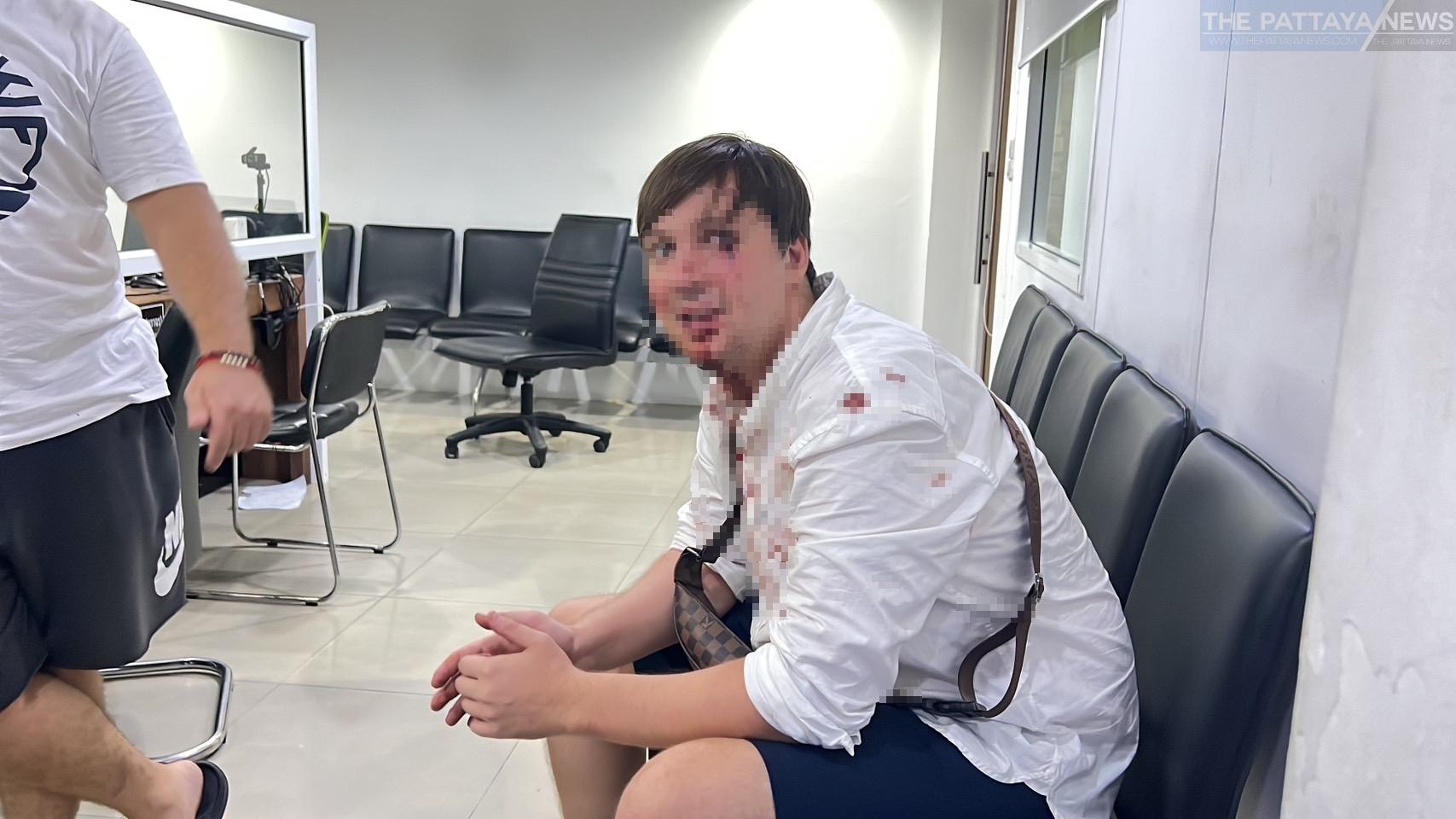 Following the incident, the bouncers and venue operators were summoned to the Pattaya Police Station to give their testimonies. They insisted that both the victim and his friend entered the premises and ordered drinks but refused to pay their bill, although the reasoning for not paying was unclear.
This led to a fight involving other foreign customers inside the venue, and the bouncers were, in fact, the ones who tried to stop the fight in contrast to early reports that they started it.
The police are preparing to summon the two unidentified foreigners involved in the incident for further investigation to ensure fairness for both sides. However, no formal charges have been filed against anyone yet.
-=-=-=-=-=-=-=–=-=-=-=-=-=-=-=
Need legal advice or a lawyer? We can help. Click here.
See more information about listing a property with us by clicking here.