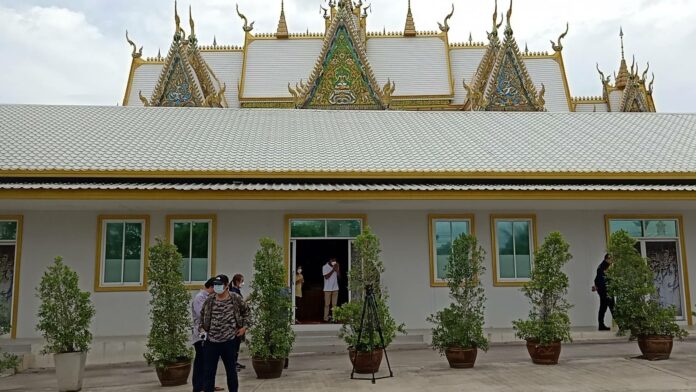 Pattaya, Thailand
The Pattaya Tourist Police along with several other relevant police divisions inspected several temples today, June 6th, 2023, that allow Chinese tours to ensure no violations of Thai law were taking place.
The temples inspected were Wat Samakkhi Pracharam and Wat Bun Samphan in the area of Nong Prue Subdistrict. The inspections were led by Pol. Lt. Col. Chumphon Saenwichai, Deputy Superintendent of the Nong Prue Police Station, and Pol. Lt. Col. Phichaya Kheawplueng.
The inspections were aimed at ensuring that no foreigners were working illegally as tour guides at the temples and that religious relics shops were not overpricing amulets and other religious trinkets that were for sale.
Both issues had been alleged to be happening on social media by concerned citizens, claiming that local temples were breaking Thai regulations.
However, after what police called an in-depth investigation, no wrongdoings were found and the temples were found to be following all the regulations. Police warned, however, that further inspections would take place at temples around the area and reminded the public that tour guides were a protected Thai occupation and one could not even get a work permit to perform this job.