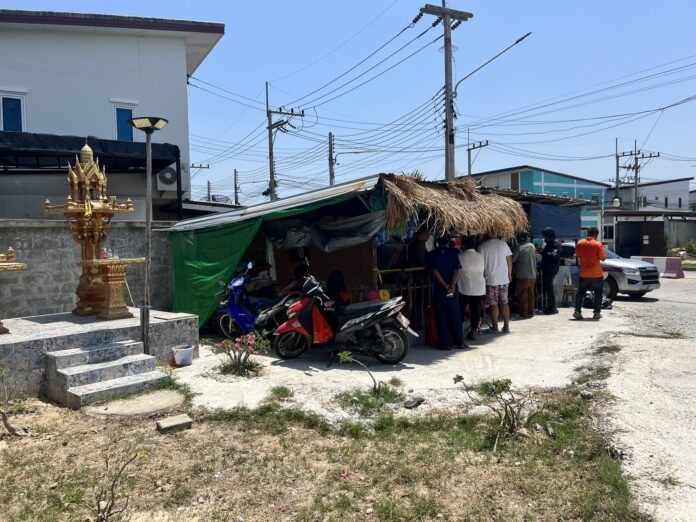 Pattaya —
A jealous man in Pattaya gunned down his wife and later tried to kill himself to evade consequences at noon today, June 1st.
A video version of this story can be found by tapping or clicking here.
Banglamung Police received a report of a woman being shot by her husband at a small local open-air Thai restaurant in Banglamung district, Chonburi province, today. Upon receiving the report, the police immediately dispatched officers and rescue personnel to the scene for investigation.
At the restaurant, the body of Mrs. Praipana Tapkratoke, a 36-year-old employee of the restaurant, was found with a gunshot wound from a .38 caliber bullet on her right cheek, causing her to suffer fatal injuries and significant blood loss. The horrible incident occurred amidst the shocked customers and staff present at the restaurant.
As for the perpetrator, he was identified as Mr. Buala Khunlat, a 42-year-old tour bus driver and husband of Mrs. Praipana. He fled the scene of the incident and escaped to the parking lot near the restaurant before deciding to use the same firearm to shoot himself. He was found with a gunshot wound to his right temple and was unresponsive due to significant blood loss.
The rescue team, along with medical professionals, provided immediate cardiopulmonary resuscitation (CPR) to revive him before urgently transferring him to Wiparam Hospital.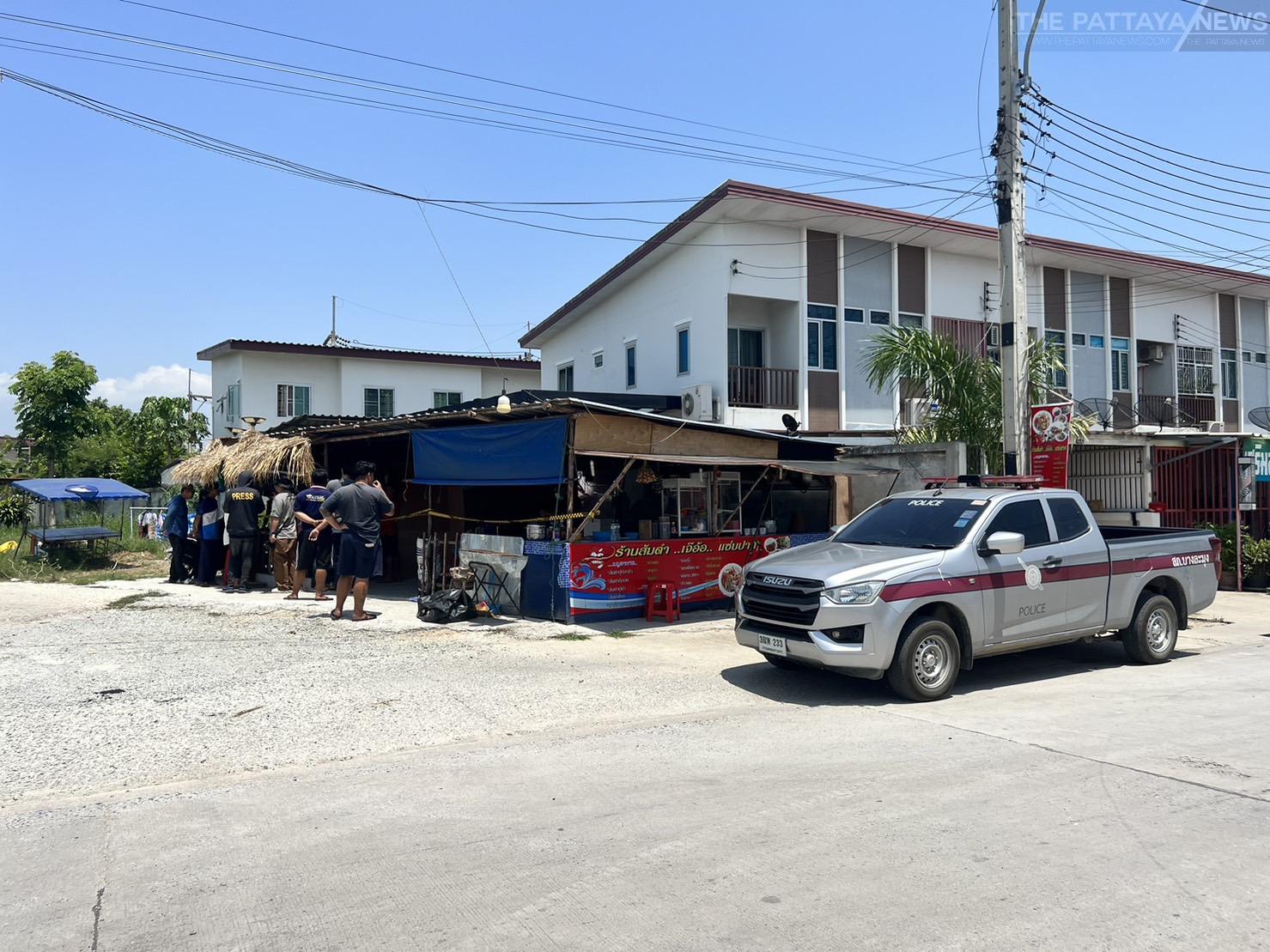 The Pattaya News interviewed the restaurant owner, Ms. Siriporn On-on, 42-years-old, about the incident. She said the deceased had a heated argument with the suspect about money and some relationship disputes. While the deceased was scooping rice for a customer, the perpetrator grabbed a firearm and fired multiple shots at her, causing her to fall and die.
The husband then fled towards the back of the premises before another gunshot was heard. Immediately after the incident, Ms. Siriporn called the police for assistance.
The police seized the suspect's gun as evidence. He was alive and remained under medical attention.
-=-=-=-=-=-=-=–=-=-=-=-=-=-=-=
Join the discussion in our Facebook group https://www.facebook.com/groups/438849630140035/or in the comments below.