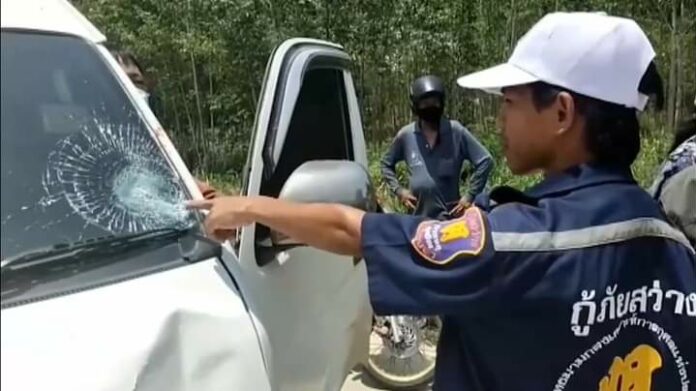 Bo Thong, Chonburi-
A 66-year-old grandmother out collecting vegetables was hit by a van from Bangkok and killed this week in the rural Bo Thong district of Chonburi.
The incident happened on Ban Lamphuk Road near Village No. 2 in the Wat Suwan Subdistrict on the afternoon of May 27th, 2023.
The victim was identified as Mrs. Samphao Sota, 66 years old, found lying dead on the road in front of a white Toyota van with Bangkok plates.
Her daughter, 40-year-old Saifon Sota, stated that her mother used her bicycle every day to collect vegetables and had traveled this route for many years with no issues. On this day, however, she had been struck by a van while returning home.
The van driver, Mr. Wirat Konkong, 37, declined an interview with local media, only claiming that Ms. Sota had lurched towards his van and he was unable to stop in time.
Bo Thong police are reviewing the incident but as the area in question is very rural there was no CCTV.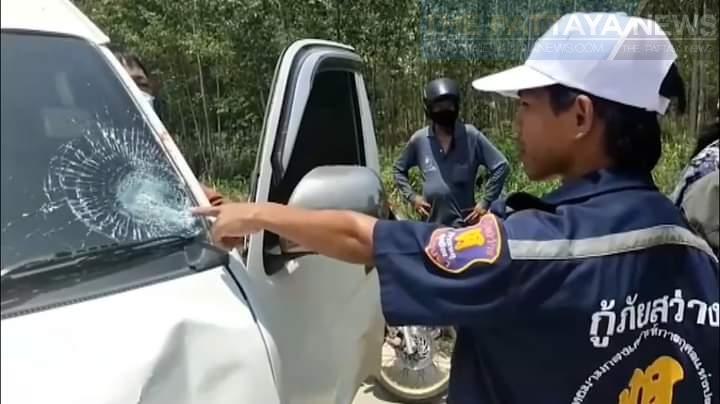 Photo: TMN Cable TV